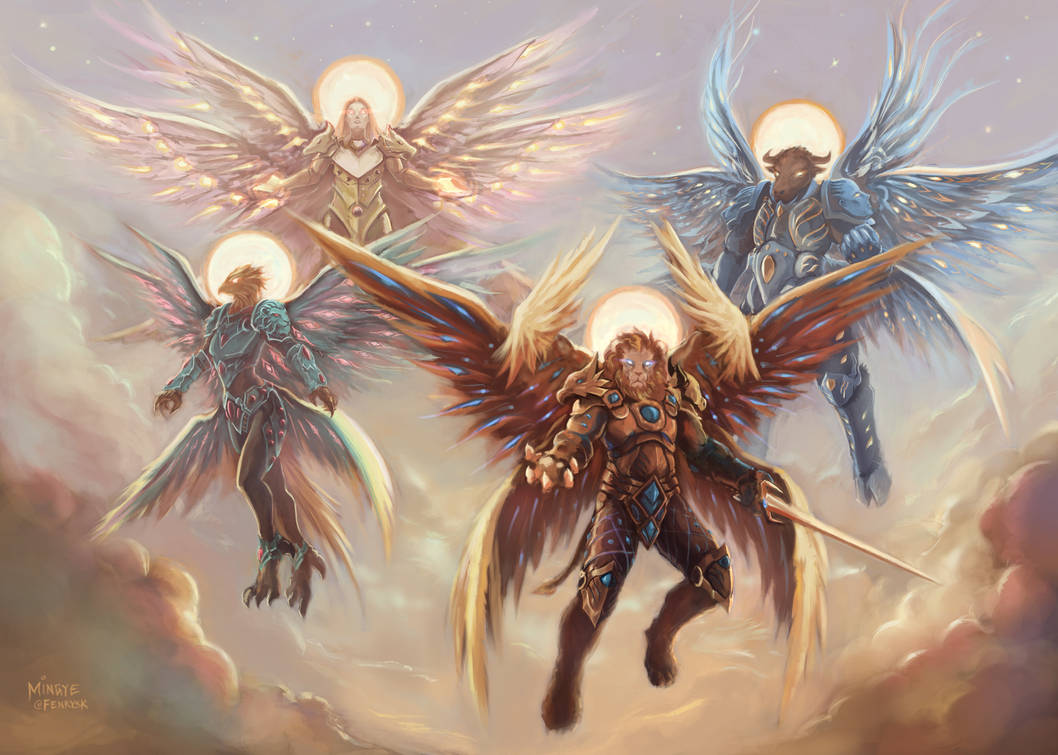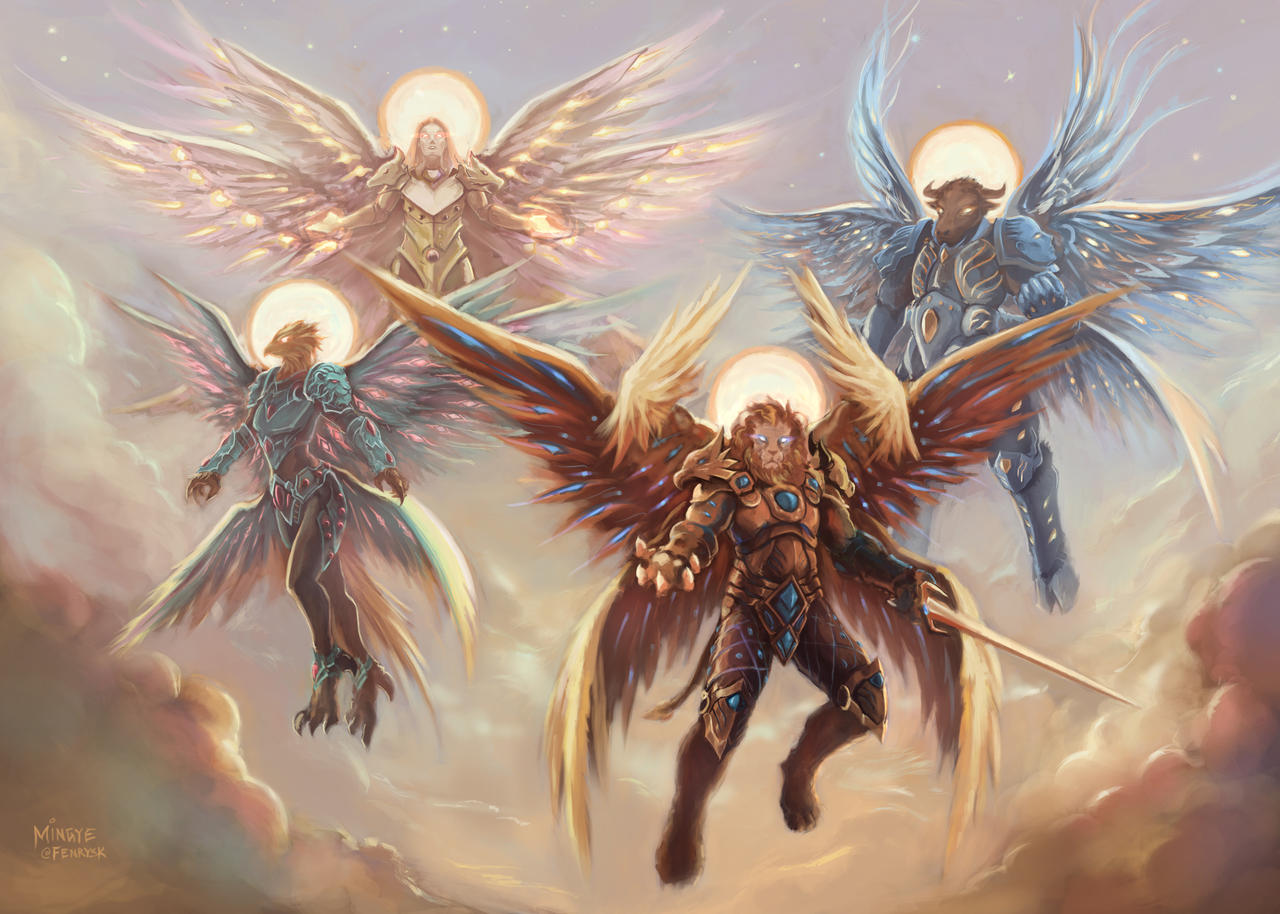 Watch
and around the throne, were four living creatures...

[update 2017] in case you see this being used on the web somewhere, there's only one authorized license, and that's for an album cover.

Reply

Reply

Reply

I always been fascinated with the four Living Creatures. I've always had a fascination
with angels in general! Unfortunately so many portrayals of them these days leave a
lot to be desired!
For instance; a lot of times angels are portrayed as cute little babies with wings.
Angels are NOT cute little babies! They are powerful, holy servants of GOD!
I'm especially tired of seeing angels portrayed as half naked girls or as male strippers
with wings! No angel would ever act that way! They are holy servants of GOD and act
to glorify HIM! They are agents of both holiness and judgment. Your picture portrays that.
When I see a picture like yours that portrays an angel in an accurate way, it's like a breath
of fresh air!
GOD bless!
John 3:16
Reply

LOOKS BADASS!! <3 Love it
Reply

Reply

Reply

each creature with six wings and eyes all around, even under its wings

Reply