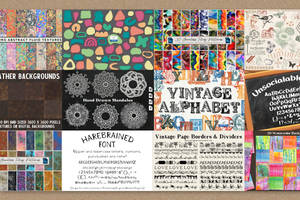 HG Designs Subscriber Area
Lots of high resolution goodies for graphic design including textures, photoshop brushes, seamless patterns and more.
---

180K
Views
3
Collected Privately
Description
I figured out it was time for an update


Sharing is caring!

To support me and what I do, you can buy me a coffee:
ko-fi.com/fenfen

Thanks for watching!