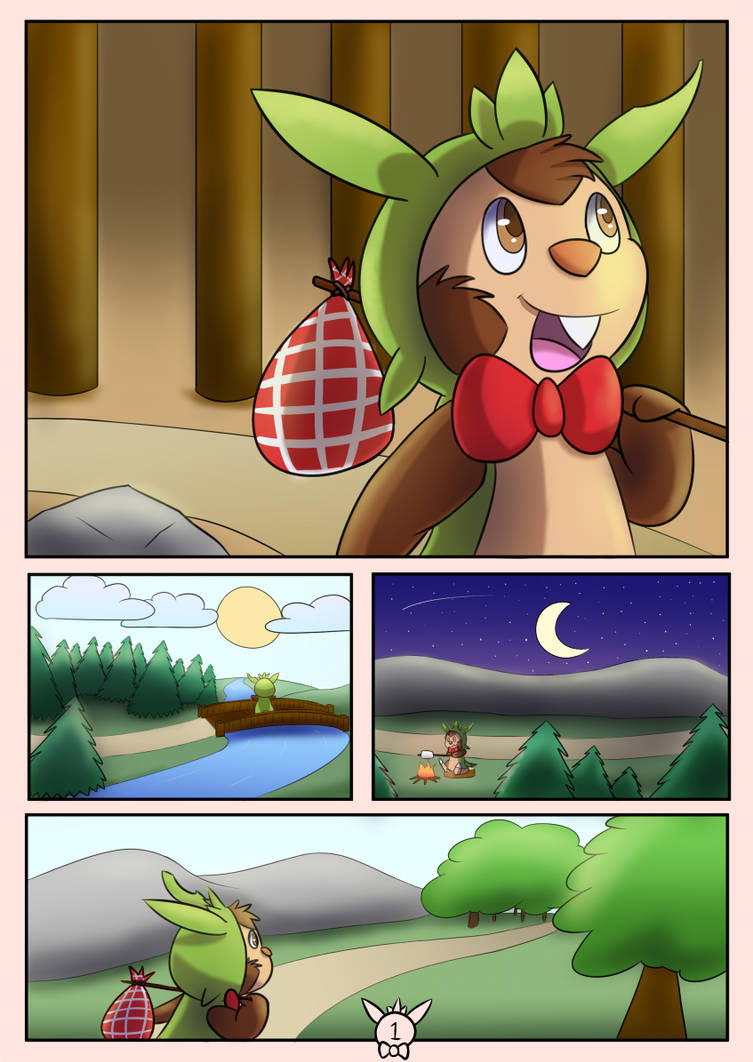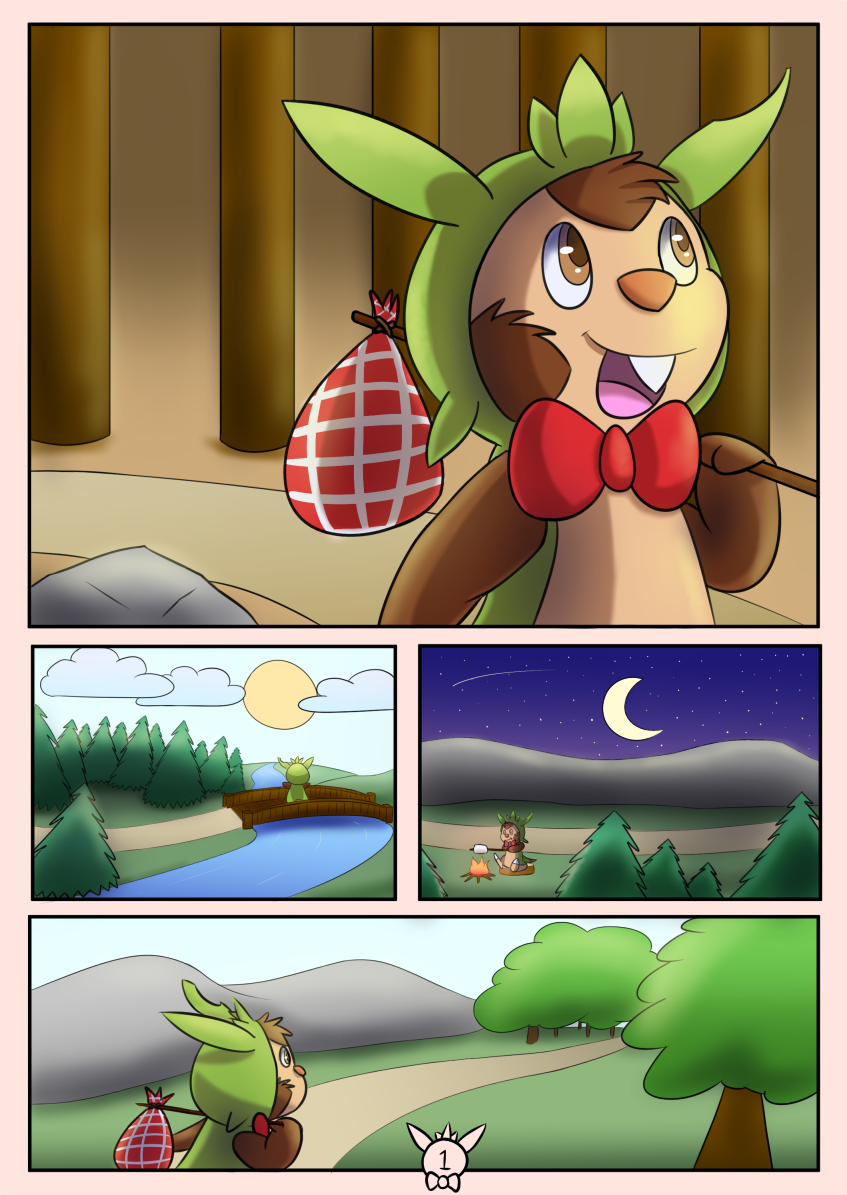 Watch

Why I thinking so much in Happy tree?
Reply

Reply

Do you like his evolutions? lol
Reply

yes and no xD
I am not the biggest fan of Quilladin, but Ido love Chestnut.
Reply

Oh, I sincerely don't like it because like, "I chose chespin cause is Cute" to at the end get a fighter mole
Reply

And now to crush his hopes and dreams
Reply

Nooooooooooooo
He is pure, don't hurt him!
Reply
Fennie in the first panel makes me wanna squeeze him. So cute!

I wonder what adventure lies ahead?
Reply

It must be lonely traveling alone~
Reply

He doesn't seem to mind too much though.
Reply

I want some roasted marshmellows too!
Reply

AAAAHHHHH
Such a good Chespin~!

Reply