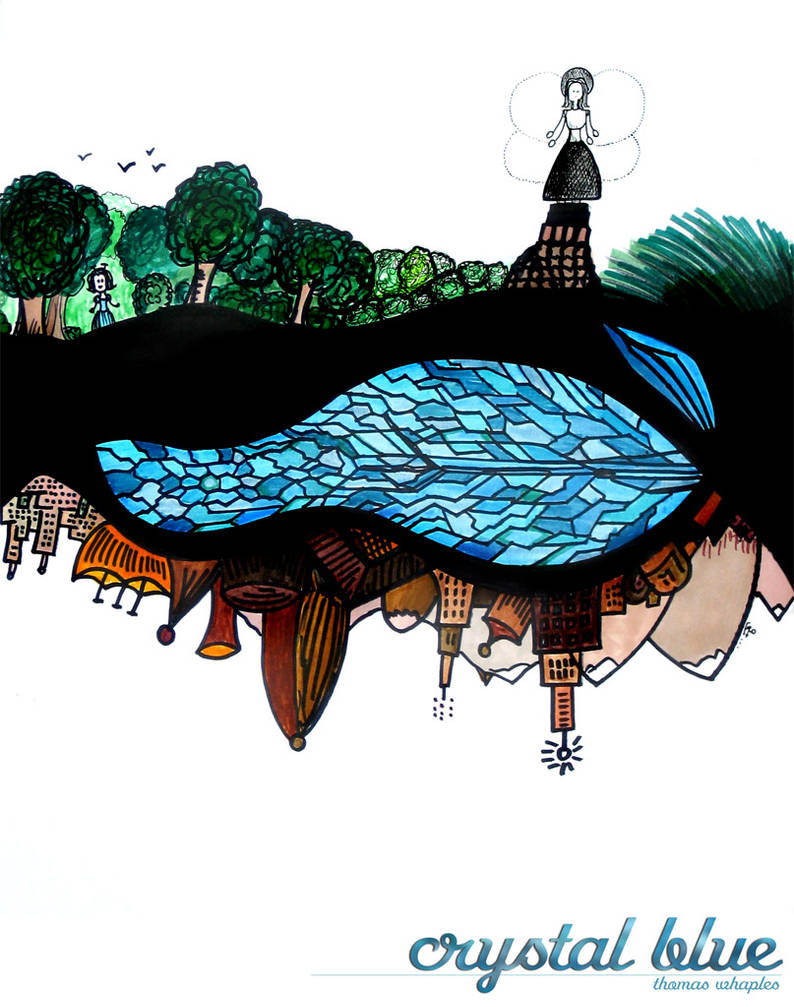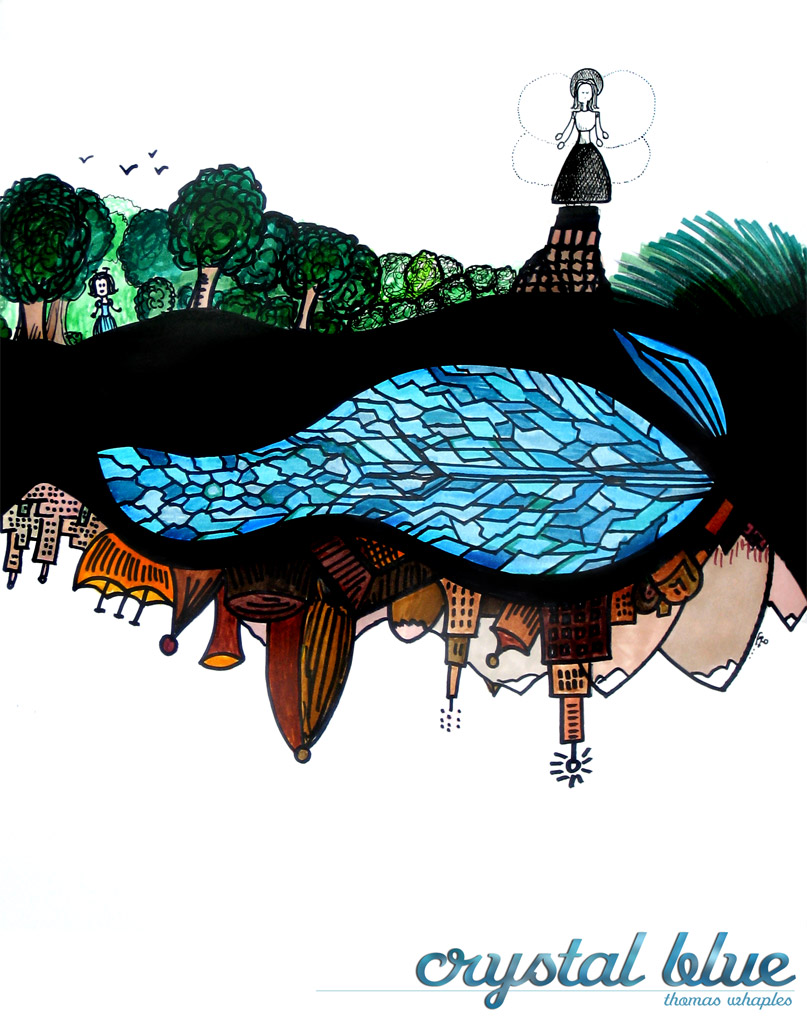 Watch
My favorite piece in a while.

Stuffing it in Landscapes. Not your ordinary Landscape, but that's really what it is!

Also see "
On A Pedestal
" (detail) and the
City-Side Up
version - and even the
sideways version
. Speaking of which, unless you have a particular preference, could you leave comments and favorites
here
instead of on those?

Markers on 14x17" smooth Windpower Bristol: sharpies, Fibracolor 100 (you know, that little set of 100 that you can get at any Michaels' or AC Moore or even OfficeMax sometimes or... the ones without a brand listed on the box?) and selected Prismacolors (deco peach, light walnut, putty). The font is
Radio
. (I got a complimentary copy for pointing out that they had a broken preview application.

)
This is more cartoony and less doodly than most of my works of late. I actually sort of planned this one out. I even sketched in the little four-armed fairy with pencil before going over it in pen!

Perhaps we can look forward to more cartoony-doodles of this nature in the future. The abstract stuff is a great way to pass the time, but I don't love it as much.

Nature vs Civilisation - each a twisted reflection of the other.
Love this piece. Though, I'd add a creature that would be a reflection of the fearie. Maybe something carrying a wrench, that would underline the artificiality of the civilized world.
Anyway, a well deserved

Reply

A nice thought, but a wrench-carrying guy would be a trifle too Obvious. A reflection, yes, but better to do something more indirect. 'twould be Artsier that way.

It would be a grand idea if I had planned this piece. However, I didn't. The only thing I really sketched out in any sort of detail was the fairy, and that was only when the piece was over 95% complete.
And this is one reason I like doodly unplanned stuff. You'll come up with things you would have never thought you would.

Reply