.: Currently CLOSED :.


Commissions are currently closed. I'll post a journal when they reopen
Current status; closed
-
-
-
-
-
-
-
-
-
-
Quotes are available even when commissions are closed.
feel free to ask for more info!

.: Information :.
If you want to buy a commission image off me, send me a note titled 'commission'
To see examples, ask for them in the note.
For further questions, please ask.
Please read the rules before ordering!

Commission Rules and Payment Policy

.: Payment Methods :.

PayPal
Worldwide. Credit/Debit cards can also be used to pay through paypal. Do not send money until I confirm your commission. I will request your email so I can send you an invoice once I confirm it.

I do not take physical money or cheques, sorry.
I do not take DA points.
.: Price List :.
If you wish to have an approximation of your country's currency, just ask when sending me a note. However, all payment via paypal must be made in GBP UK Pound Sterling
All art is drawn on A4 equivalent digital size.
One character per base price
, extra prices are in the extras box below. For other price quotes, please ask.
I work best with a visual reference to work from, consider this when ordering! If you only have written references, please ask in the note if I can use them first

(please note: detailed or very complex characters may incur extra costs; I will detail these in any quotes I give you!)
-I will draw most things with a visual reference.
-I will not draw graphic NSFW or extreme fetish art.
-please feel free to ask if unsure.
Full Body Commissions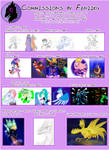 -Regular Styles-
Rough Sketch: £8
Sketch: £10 (Additional shading or pale colours: +£5)
Inked: £15
Inked + Flat Coloured: £25
Inked + greyscale shading: £30
Inked + Colours + Simple Shading: £40
Inked + Colours + Detailed Shading: £60
-Special Styles-
Colourful Rough Sketch: £12
3 Colour Picture: £30
-Advanced Styles-
(Please ask for a quote on these as they vary heavily depending on complexity!)



High Detail Lineart: £30=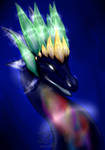 Textured Painting: £100+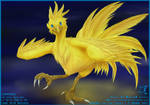 Complex/High Detail Lineless Painting: £200+

Extras


Extra character - £5 each. Limit of three extra characters

Backgrounds:
Transparent - Free
Flat or Gradient colour- Free
Simple Shape - Free
Pattern and/or Border - £2
Full background - £15

Extras are unavailable on sketch commissions or special styles.
Extras are automatically included in Advance style quotes



---

Rush order (need finished piece within 3 days, subject to availability): Half price of final commission quote on top; eg a £30 would cost £45 if rushed.
Rush orders are not applicable for discounts. Rush orders are currently not available for Advanced styles




Commission Rules and Payment Policy

Commission Work List
(please note that the hidden comments at the bottom of the journal are out of date commission enquiries- I will hide comments after your enquiry and/or commission is completed

)
~Feniiku~
(all artwork in this journal created by me. Do not use without permission)