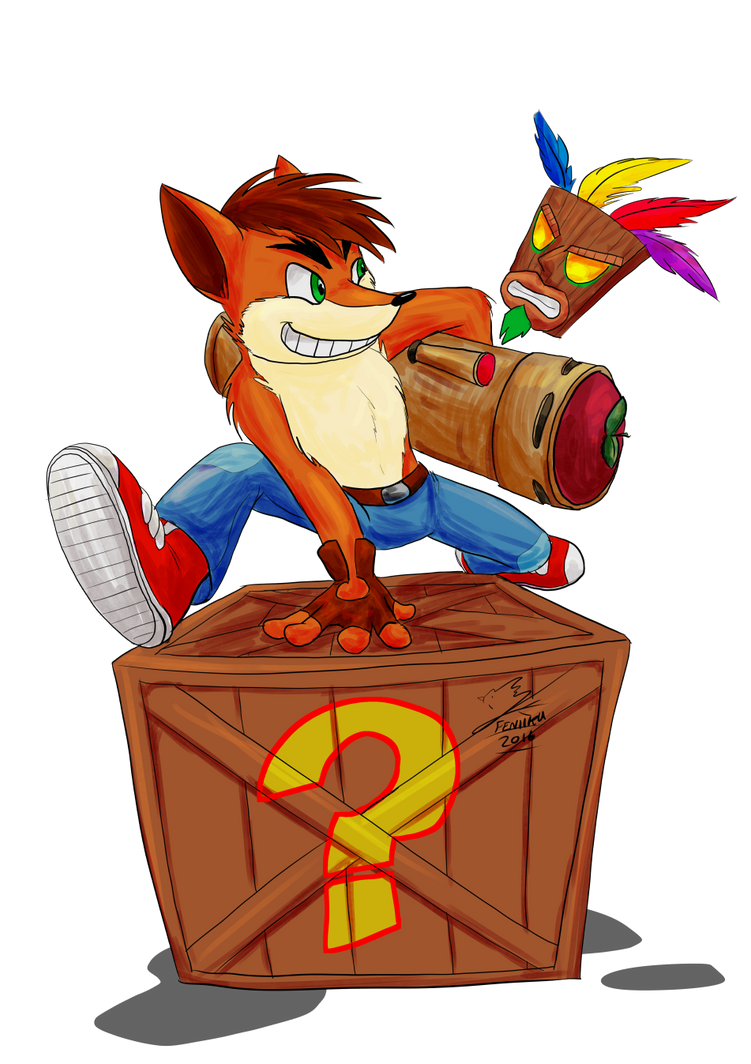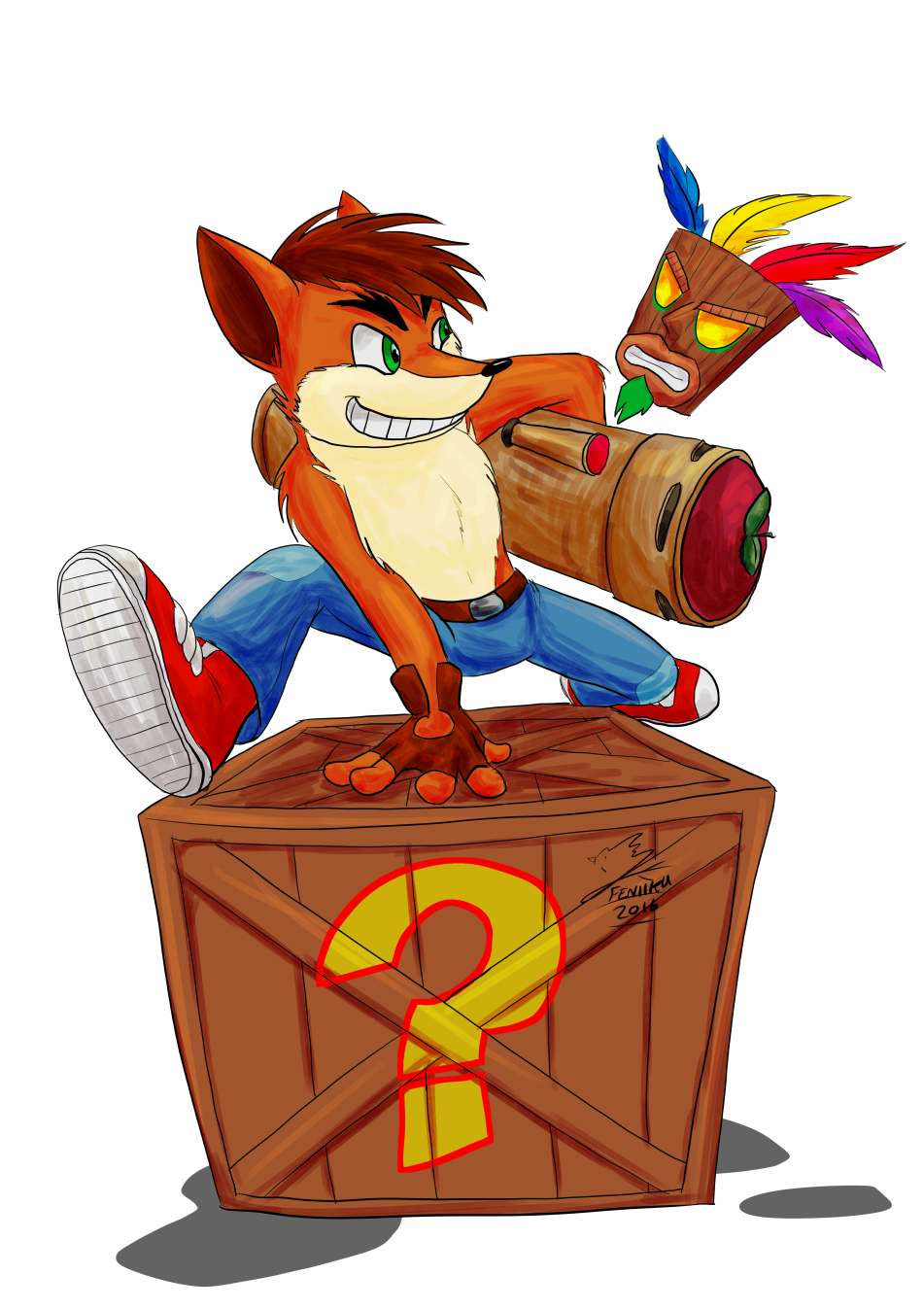 Watch
i think it's a Crash kind.
doodled in a stream a little bit ago over about 2 hours-ish

Crash you're supposed to smash the crate not jump it.
[twitter post]
[tumblr post]
(please do not edit, reuse, or repost my art)

Can you do The Sonic girls, Crash girls, Spyro girls and Ty girls as Disney Princesses and Heroines, Please?
Have Amy as Belle from Beauty and the Beast with Sonic/Werehog as Prince Adam/The Beast, Zooey as Aurora from Sleeping Beauty with Tails as Phillip, Rouge as Ariel from the Little Mermaid with Shadow as Eric, Blaze as Mulan with Silver as Shang, Shade as Meg from Hercules with Knuckles as Hercules, Pasadena Opossum as Jasmine from Aladdin with Crash as Aladdin, Coco as Alice from Alice in Wonderland with Fake Crash as the Cheshire Cat, Tawna as Rapunzel from Tangled with Pinstripe as Flynn, Tani Tiger as Rebecca from Talespin with Crunch as Baloo from the Jungle Book, Cynder as Nala from the Lion King with Spyro as Simba (Have the Lion King Musical Logo on their shoulders), Bianca as Kida from Atlantis: The Lost Empire with Hunter as Milo, Sheila as Pocahontas with Bentley as John Smith, Shazza as Jane from Tarzan with Ty as Tarzan and Naomi as Anna from Frozen with Sly as Kristoff, then do the Sonic Boys, Crash boys, Spyro boys and Ty boys as Disney Heroes, Please?

Enemies: Scourge as Gaston, Zeena as Melificent, Fiona Fox as Ursula, Mephiles as Shan-Yu, Zavoc as Hades, Dr N - Tropy as Jafar, Madame Amberly as the Queen of Hearts, Nina as Gothel, Uka Uka as Shere Khan, Malefor as Scar, Gnasty Gnorc as Rourke, Ripto as Ratcliffe, Boss Cass as Clayton and Karlos as the Duke of Westleton
Reply

cool

Reply

Awesome

Reply

Nostalgia hit me like a runaway bus upon seeing this :v Crash was literally the first game I ever played before my Mario/Sonic days :3

Nice job on it!
Reply

Crash! Crash!!!!!! I like Crash Bandicoot! OwO Nice pic.^^
Reply