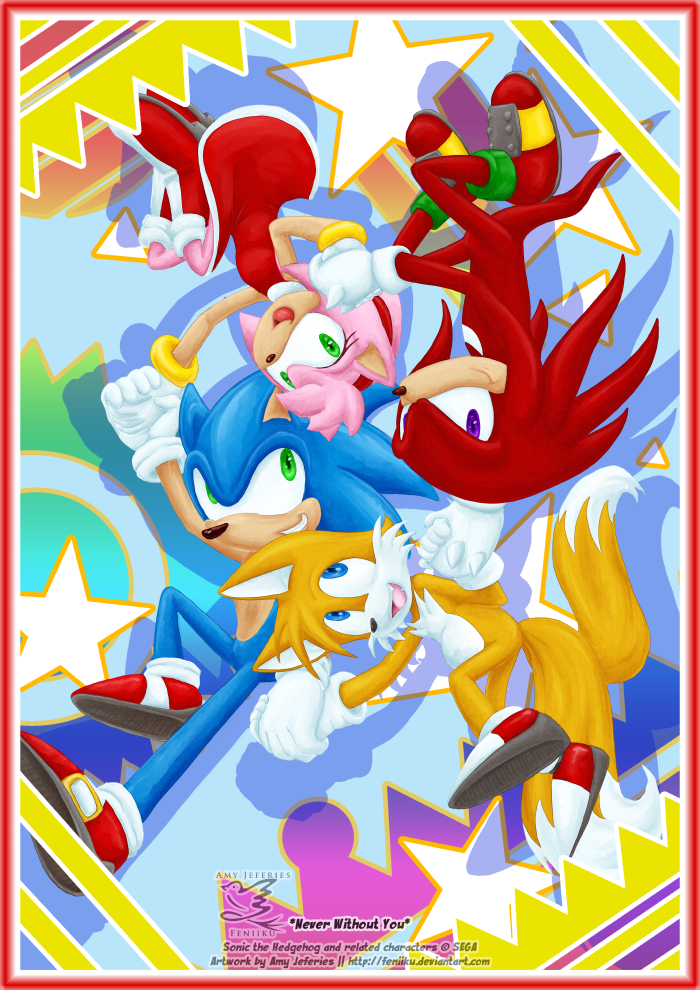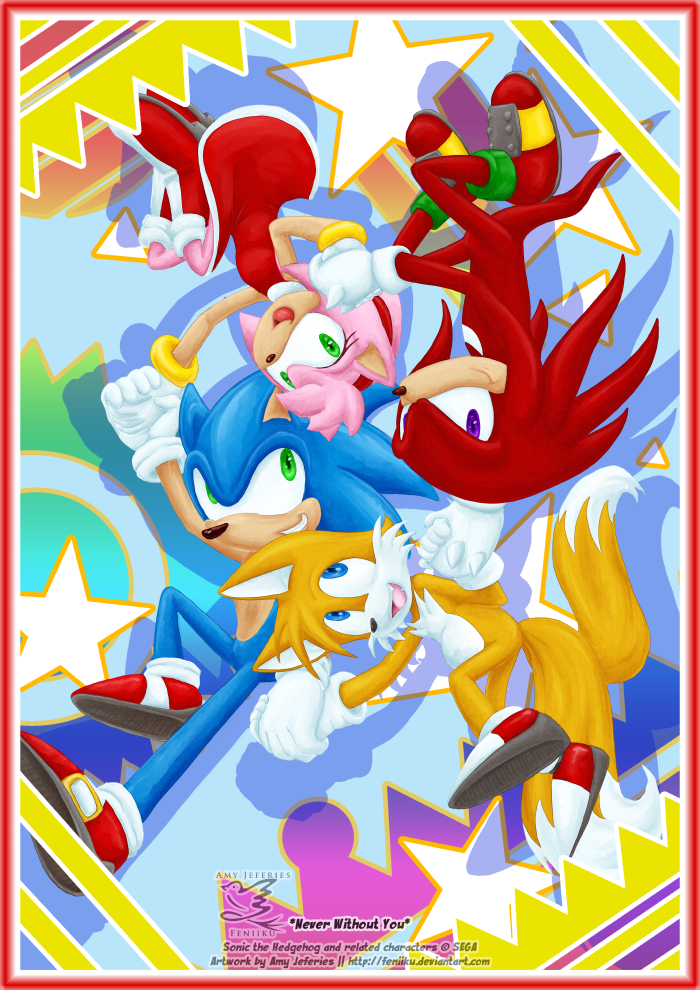 Watch
Did someone say it was Sonic's 25th anniversary year? You remember what I did for the 20th, right?

Let's start this year off with this pic; Sonic, Tails, Amy, and Knuckles!
ps. Happy 2016 all! I hope everyone has a good one!
(please do not edit, reuse, or repost)
[If you like my art please consider supporting my Patreon!]
[tumblr post]

your right let's make this year a good one!
Reply

Reply

Looks great, It actually does look like something from a magazine cover, or something that you'd see for one anyways. I'm with DashKnife here.
Reply

This is just perfect for a magazine cover.

And I'll pay to have that freaking magazine!
Reply