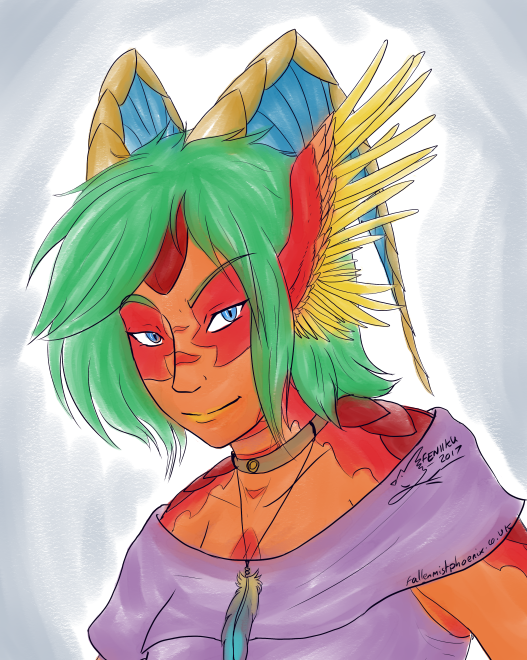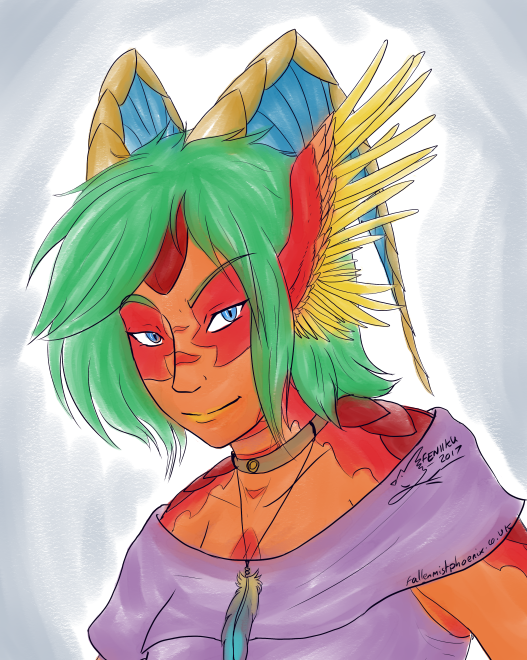 Quick drawing of Feniiku. I muted her hair/horn colours slightly so they dont blind me when i colour them alllll the time lol
You should read my comic, it's got Feniiku here plus her friends and some very pretty giant birds! Leave comments on the pages because feedback is helpful ♥ Also bookmark and like/fave pages it all helps!
->
Fallenmist Phoenix website
->
Tapas mirror
->
DA folder
And if you want to read it all earlier than anywhere else with BONUS STUFF you can support my patreon for as little as $1 a month too!


->
Right here
<-

I'd really appreciate it :3