Journal Entry:
Tue Aug 12, 2014, 10:26 PM
So pretty much everyone knows of the
Pixlett
 scams... So, the compete chargeback finally hit me and I am out a good chunk of money. What I took as a "financial savior" has pretty much devoured through my bank account.
Now, its not as bad as
witchpaws
 or
Kitsurie
 (;; im sorry my loves I wish I could help you guys out cause holy moly)
For some people's 215 dollars (the complete amount taken from me) is a tough blow but, not a killer.
For my family- It sorta is.
We live in my grandma's house and care for it for her while she is in arizona being polyamorous . My mom live paycheck to paycheck. Generally before we are paid again, my mom and I have about 20 bucks between us. That is to our name. In all of our pockets and both of our bank accounts.
We have our lives carefully planned out. and as many of you know, I work my ass off to help support us the best I can. I have a job that gives me bad work anxiety. And generally when I am home I am working to get pictures done owed art or stress relief...
anyway. I had refunded the money back to pixlette except for what I had actually worked on. I was saving that other money thinking a smaller amount would go unnoticed. Wrrooong. So now I am out money that I NEED.
I hate begging guys. But I REALLY am in a deep hole.
The money they took from me that I didnt refund I was going to use to pay to apply for the college I am going to next (I have to apply soon or I will have to wait another semester to get in) and for books for this semester.
There are other things I need the cash for (generally) so OTL again, I hate begging but if you guys could help me out. If I could get 50 people to even donate A DOLLAR I could apply to college.
;; I dont know how I could make any of this up, but I really really need help. I am sorry I am begging, but you have to know I wouldnt unless I REALLY needed it.
www.gofundme.com/cyn2ho
Thank you anyone who donates ;; I will try and find SOMEWAY to make it worth your while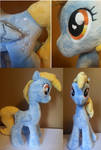 Also this derpy plush I made is for sale to try and get me some of the money i need ;;<333
Art + CSS |
vanilleass