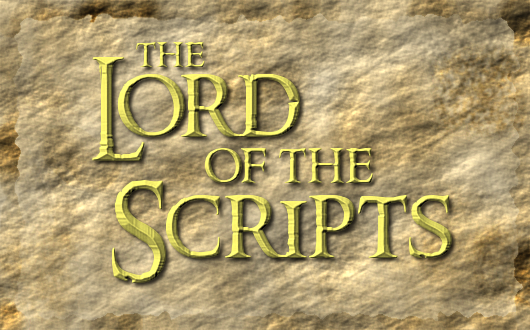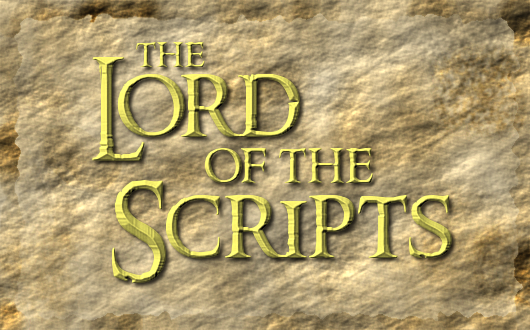 EDIT October 9, 2008: Updated script to work in GIMP 2.6 (the newest stable version.) If you have a previous version of this script, please delete it to avoid conflicts.

Let me know if you have any trouble with it.
This is a GIMP version 2.6 script version of my Lord of the Rings Text Tutorial located here:
fence-post.deviantart.com/art/…
Just add some text to your image, click on the script (Filters Menu > Alpha to Logo >Lord of the Rings...) and choose the settings you desire. My preview above was created by adding 3 separate text layers of various font sizes, merging them together and then running the script using the default settings. There are 3 different gradient blend styles to choose from: Dimpled, Angled, and Spherical. Dimpled looks the best to me so I've set it as the default. But, experiment to see what looks best to you.
It works well on any font, giving it a hard-chiseled edge, but obviously works best on the Ringbearer font, which you can download here (
www.dafont.com/ringbearer.font…
and elsewhere on the web.
Just click on the download link to open the script in your browser window and then save it (File Menu > Save) in your GIMP scripts folder (ie....C

rogram FilesGIMP-2.xsharegimp2.0scripts)
Then, go to the main GIMP window (not the image window) and choose the Filters > Script-FU > Refresh Scripts. Go to the Filters Menu > Alpha to Logo >Lord of the Rings...to access the script.