What are Alphas?
Alphas are Felvargs marking starters, these specific Felvargs are used to introduce more markings into the gene pool.
These Felvargs are not owned by members, they belong to Felvargs/Kissing. No Alpha will ever be up for sale nor will they be traded, they are a property of the group directly.
What makes Alpha's any different than any other Felvarg?
Alphas have unlimited breeding slots, these slots are not free to claim/use and you need permission from the group directly to breed to them.

Breedings that contain any of the Alphas below will not count towards your monthly breeding allowance.

Alpha Felvargs are used to introduce new markings to the players of felvargs.

Alpha Felvargs can be drawn by any member of the group, without permission. Please do not claim to own the Alpha.
Alphas cannot be owned by a player, they are strictly for the group's use.
Alphas cannot receive in game rewards/loot. We will allow Alphas to be used for special events when noted!
All of the Alphas are 'Feral/Wild' and cannot be captured or tamed.
People can name their Felvargs after alphas however they cannot be names from our official lore. Freyja, Fenrir, Loki, Ylva, Bjorn, Ulfr, Odin, Hakon, Titus, Uhma.
How do we know what's an Alpha and what's not an Alpha?
Alpha Felvargs have a special badge. (Shown above)
Alphas have a special 'Felvarg Alpha' featured comment on their imports.
Alpha Felvargs are uploaded on their own background image, unique to any background used in the group.
How do I obtain a slot to one of the Alphas below?
While there is multiple ways to obtain a slot from the following Alphas it's not always possible. The group will offer slot sales occasionally, however they are not always available. They will also be given away in raffles/events and can be redeemed in exchange for certain group items.

THE TRINITY

All Felvarg old and young know the tale of the three original Alphas, the final three direct descendants of Fenrir himself; Bjorn, Ulfr and Ylva. These three Felvarg reign supreme, from their Father they have been blessed with prolonged life and have seen and experienced more than any other creature who has ever set foot on Ulfrheim.
Bjorn, the great bear, is well known for his impressive size and bulky stature. He is noble, kind and hailed to be the wisest inhabitant of Ulfrheim. Ylva, the gentle she-wolf, is revered for her temperance and selflessness. She is well known for her motherly tendencies and often visits expectant mothers to offer her wisdom and prayer. Ulfr, the savage wolf, is the darkest of the three both in appearance and temperament. Ulfr is a seasoned warrior, hailed to be the most skilled fighter in all the lands and none dare face him in combat. The Trinity are widely respected throughout Ulfrheim and are of the purest bloodline, they are fabled to be demi-gods and are even worshiped as such by their faithfuls. These three Alphas reign supreme over all others, nothing will ever rank above them nor be more valuable or difficult to obtain.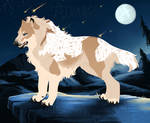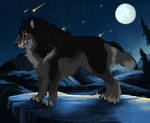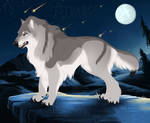 THE TRINITY BONUS

Please click the following link to learn more about the Trinity bonus.
Guide: Breeding (Breakdown)
TIER ONE
The following Felvargs are the first batch of official alphas released just prior to the group's launch. They introduce our first round of markings and lineage pool. These Felvargs are

FEMALES
MALES
TIER TWO
The following Felvargs are the second batch of official alphas released by the group. They introduce our second round of markings and lineage pool alongside some new and exciting coat types/markings.


FEMALES
MALES
TIER THREE
The tier three alphas once walked upon two feet. As the story goes, Loki was building an army to overrun Ulfrheim. We remember the battle that followed as Ragnarok. Yet despite his best efforts, Loki was defeated before he could accomplish his goal. Fenrir sank his teeth deep into the Mad God and suffused his bite with power to lock him forever into his felvarg form.

Loki could not bear his failure nor the shame of what Fenrir had done to him. With the last of his own rapidly fading powers he ensured the land he was now bound to would share his fate. He turned what remained of his army into felvargs, sparing none from his vengeance.

Where is this army, you ask? They remain nestled into Jörmungandr, an island Loki himself rose from the vicious waves of Hongerige when he was staging the very first battles of his campaign."
FEMALES
MALES
SPECIALTY TIER

Specialty Tier Alphas are alphas that introduce extremely rare markings/coat colors and are usually hard to obtain a breeding to. They are commonly known to portray different aspects of desire by having what the group calls specialty colors, rare coats and even hereditary features. They are extremely sought after.
FEMALES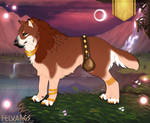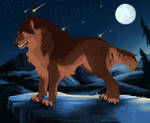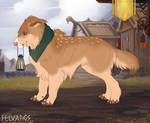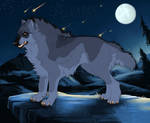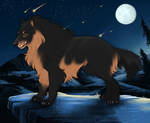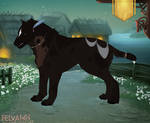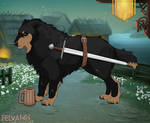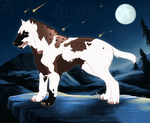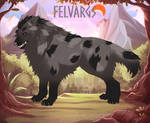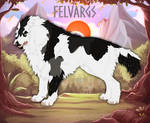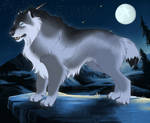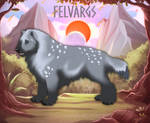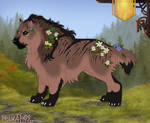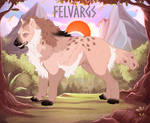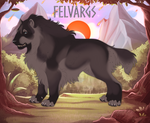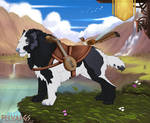 MALES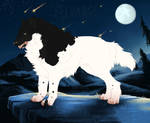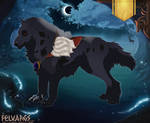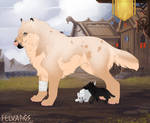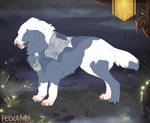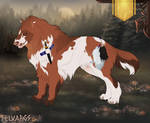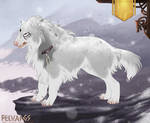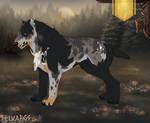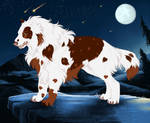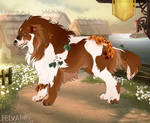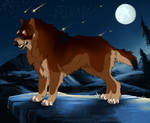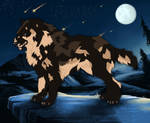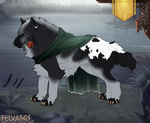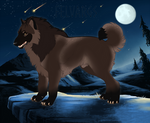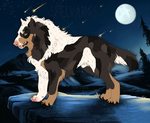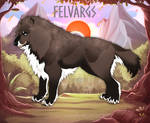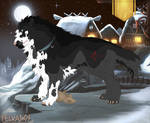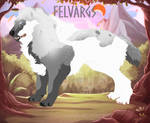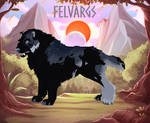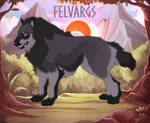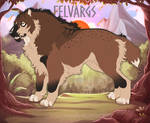 TITAN TIER

Titan build alphas are extremely rare and are known for their purity level. They come in 4 variations: Low, Medium, High and 100% Purity. The higher the content level the more rare a titan build Felvarg is. This rarity will increase based on markings, color and coat type.
FEMALES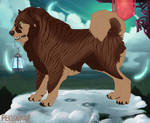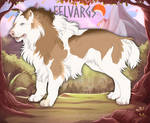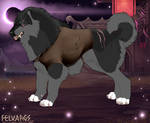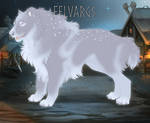 MALES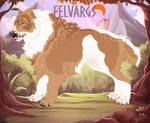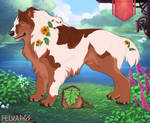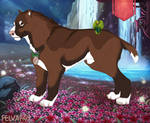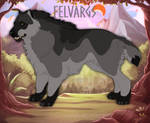 BRUTE TIER

DWARF TIER

Dwarf build alphas are uncommon alphas that introduced the dwarf build.
FEMALES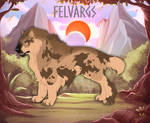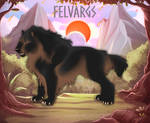 MALES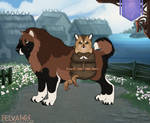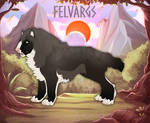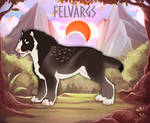 HEREDITARY TIER
Hereditary alphas are rare alphas that have special base coat colors that are only obtainable if the alpha is in the lineage.
Females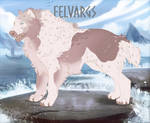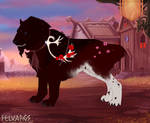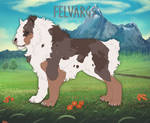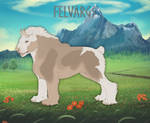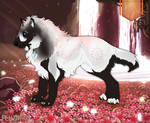 Males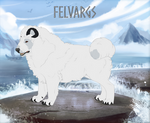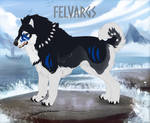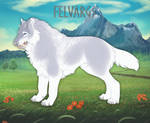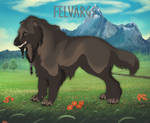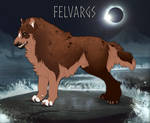 The swatches for the hereditary colors can be found on the following journal:
OFFICIAL DESIGN GUIDE