The Very Helpful All-You-Need Guide to Beat Them All (Hopefully): 1v1
Click

here

to be redirected to the

monthly competitions journal

.
MONTHLY POSTINGS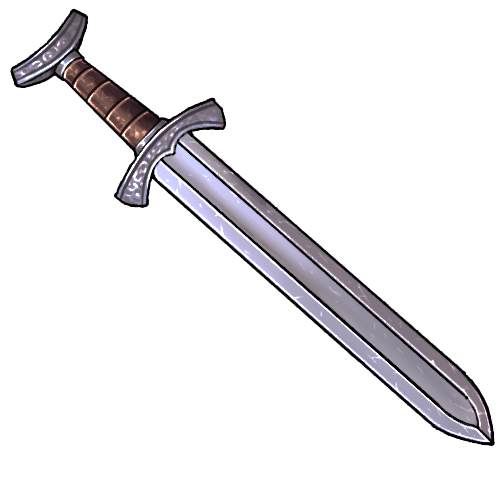 Hear ye, hear ye, for Ulfr speaks! If you're wondering where things are taking place in 1v1, look no further. Nifty information boards are posted all over Ulfrheim with dedicated postal runners keeping all of the land updated as to the what, where, and when of 1v1 -- from Ulfr's mouth to your eyes as quick as you please!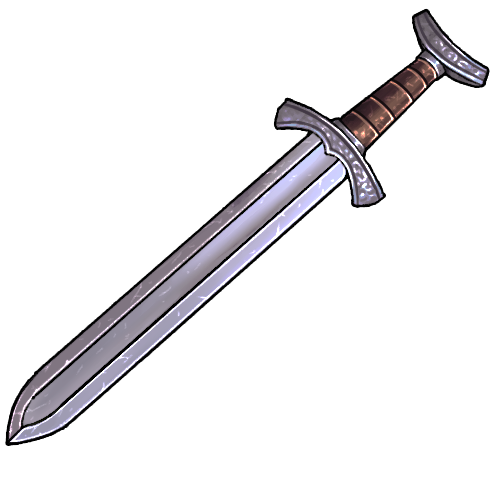 February
Sign ups:
1st - 10th @ 11:59 PM EST
Pairings Announced:
11th
Due Date:
28th
@ 11:59 PM EST
Open Location

Fields outside of Sanna's Grasp


OPTIONAL PROMPT
:
There's a small basin just outside the cave entrance that's lined with snow and early flowers eager yet for spring. It looks as if it were a past sinkhole -- one side slopes gently down, but the other sides are high, crumbled dirt walls.
Old roots are woven through the clay walls like threadbare linen.
Trees from above lean over the edge to peer into the little clearing and drop clumps of melted snow. The smell of earth fills your nose.
DREG/ELITE Location


Fields outside of Sanna's Grasp

OPTIONAL PROMPT
:
There's a small basin just outside the cave entrance that's lined with snow and early flowers eager yet for spring. It looks as if it were a past sinkhole -- one side slopes gently down, but the other sides are high, crumbled dirt walls.
Old roots are woven through the clay walls like threadbare linen.
Trees from above lean over the edge to peer into the little clearing and drop clumps of melted snow. The smell of earth fills your nose.
The optional prompt has no effect on a 1v1 score! They are given to add a little fun for players. The official locations, however, are required. Official group locations can be found here.
1v1 Form:
Official Import
:
Tracker:Competition
: 1v1
Location:Opponent:Category:
Preemptive Heal
: Cache/Purchase/Comment/N/A
Applicable Bonuses
:
Open Rewards
4x Felpoints or Runecoins,
2000 Felcredits,
1x Tittertot's Treasure, and 1x:


Uncommon:
Background: Hongerige
Dreg Rewards
3x Runecoins,
1000 Felcredits,
1x
Tittertot's Treasure, and
1x
:
Common:
Rune of Bountiful Berries
Uncommon:
Cluster of Unakite
Rare:
Alpha Ticket: Tier 1-2
Elite Rewards
5x
Felpoints
or
Runecoins,
3000
Felcredits,
1x
Tittertot's Treasure, and
1x
:
Uncommon:
Scroll of Mastery
Common, uncommon, and rare prizes are randomly rolled!
Are you new? Come along, then! Let's get you sorted.
WHAT IS 1v1?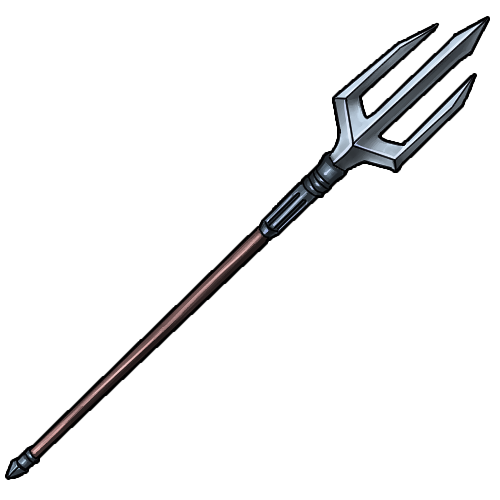 Hello, stranger! Looking for some explanations? Look no further. We've commissioned some of the greatest scribes to help write up all of the ins and outs of 1v1! The following guide gives all the information on this special event that they could scrape up -- in one place! Nifty, indeed.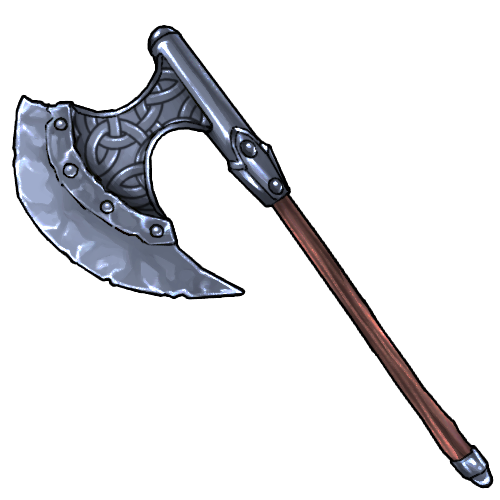 Welcome!
Welcome to the group's official 1v1 competition guide! This guide will breakdown the complicated intricacies that involve 1v1. 1v1 is a special event hosted by the group every month!
1v1 is open to all players of Felvargs, so don't be shy
. However, before diving in headfirst,
please read the journal carefully and ask any questions you have below.
Player vs. Player

When the group refers to player vs. player, or otherwise known as 1v1, the group is referring to a player being paired up against and dueling another player within the group. Sign-ups happen at the start of every month and close on the 9th, with pairing announcements coming out the following day. Once paired, users will have until the last day of the month to see their entries finished.
Confused? Yes? Fantastic!
Let's get started.
What is...


Tack Skill?
Tack skill, or tack score, is the calculated bonus percentage that your Felvarg has due to items/companions/traits. These are the items that increase the chance you will succeed in 1v1! Essentially, your tack score shows how "skilled" your felvarg is in 1v1. For example, the Chainmail Armor adds +10 to your tack score. If a felvarg has Chainmail Armor (+10), Warmonger (+5), and Ironfist (+5), then their overall tack score is 20! Tack scores include tack that only has a chance at rewarding its bonus, such as the Great Axe (+10).
A Category?
1v1 is broken up into three different groups, or "categories": Open, Dreg, and Elite. Each category has a separate sign up thread on the monthly competitions journal, and each has different requirements! The link to this journal can be found on the "Events" post located on the front page. A felvarg may qualify for more than one of the categories at a time depending on their tack skill. Categories are further elaborated below under "Categories: Explained".
Injury?
Injury happens when a felvarg loses a fight! Injured felvargs cannot fight in 1v1. In order to heal an injured felvarg, a player may purchase a
healing salve
from the village market and submit them to the healing thread, found on the monthly competition's journal! A link can also be located on the "Events" post under the competitions section. A player may also choose to "preemptively" heal a felvarg on their 1v1 activity form. Injury may also be avoided through
either
the
Spooky Racoon
companion or the unique trait
Stoneskin
.
Critical Injury?
Critical injury is when an already injured felvarg becomes further injured in combat. This can only happen if a felvarg is entered into multiple categories at once. Players must recognize this is a risk that comes with double dipping the same felvarg into different categories within the same month without proper protection. A felvarg who loses in one category, then again later that same month in a different one, will become critically injured if they are not healed beforehand. The only way to heal a critically injured felvarg is through an Elixir of Awakening, which can be located in the village market. Admins are not responsible for critically injured felvargs, no matter the circumstances. If your felvarg is submitted to be healed between rounds, this does not 100% guarantee they cannot be critically injured! Be cautious and act quickly should your felvarg be injured during a fight and still have another to endure! It is best to have double-dipping felvargs assigned to a preemptive heal on their 1v1 activity form to avoid critical injury.
the "One Stop Comp Shop" / "Specialty Comp Shop"?
The exclusive 1v1 shop! Its contents are listed on both the Village Market and the monthly competition's journal. It is dictated by the currency of 1v1:
felpoints
and
runecoins
. 1v1 is the only source of the group that reliably supplies these currencies to the
Felvargs
market.
Player versus Alpha?
Player versus Alpha is when a player may challenge an Alpha directly! These Alphas change with every given month. They are available in both the Dreg and Elite categories. Current PvA Alphas and other details
are further elaborated below under "Player vs Alpha: Explained".
Now, onto legalities...
THE LAWS OF THE LAND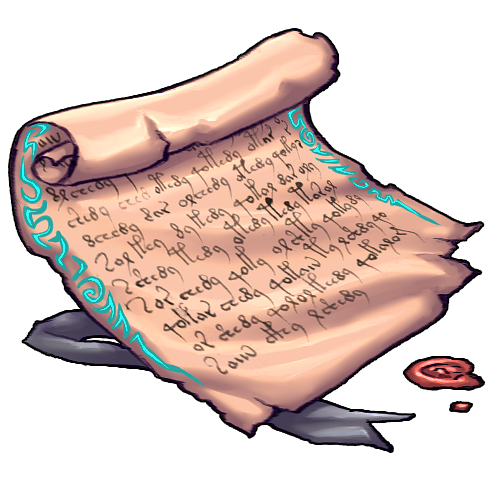 The rules must be adhered to in order to participate fluidly in this event. 1v1 is a special event and is a privilege to participate in! Please respect the rules we have in place to see this event runs as smoothly as possible.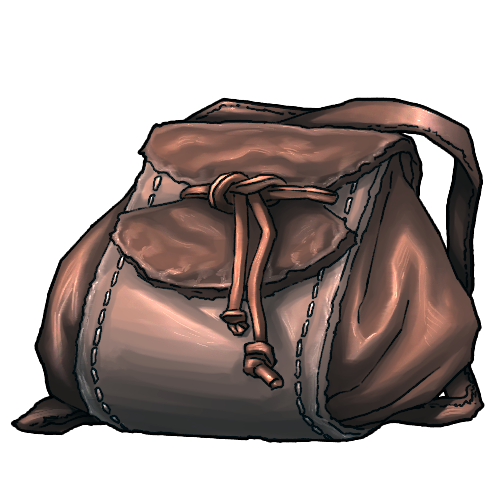 Image requirements are fullbody/complex/shaded.
75% of your felvarg must be seen in order to receive a roll
.
A minimum of 50% of your opponent must be showing.
Literature entries must be a minimum of 1200 words
. They must be on task: dueling. Keep other filler, such as arriving to the fight or the aftermath of the fight, to a respectable minimal amount. If over half the entry is filler, the piece will be sent to corrections.
Collaborated literature entries require an additional 400 words.
You MUST be able to complete and submit your entry in the month in which you join,
failure to do so will result in a strike against the player's record (explained below).
By signing up you are locked into the agreement that you will complete your entry WITH THAT FELVARG for that month.
This means for the month you are signed up, this felvarg is locked onto your account and cannot be transferred until the 1v1 period ends.
Once paired, both users may collaborate together to complete their entry or complete two separate entries.
Collaborated pieces are allowed (and encouraged!), however,
an entry must state in the description whether it is a collaboration or not
.
Only one felvarg per non-collaborated piece may receive a roll.
Collaborations between both participants is the only way to receive two rolls per one entry submitted! Thus, this information is vital to let our admins know as it will result in entries being sent back for clarification.
Entries must be left open-ended!
It is unsportsmanlike and distasteful to declare your felvarg the winner at the end of an entry, as ultimately the results are up to RNG. 1v1 is described as a duel and our admins are looking for exactly that! Be fair and courteous to the player you are up against. Don't focus on who's won, focus on the fight! Leave the winner to the admins to declare.
When an entry is not recorded for a felvarg before the deadline, they will be injured.
This will occur regardless of what tack a felvarg may posses.
Mistreatment of the corrections system can result in a strike.
Mistakes happen, and every once and awhile an entry can be sent back for small fixes! However, if our admins feel a player is abusing the corrections system, then a strike will be dealt out after multiple warnings have been handed out.
Continuous mistreatment of players and/or their felvargs will result in a temporary suspension from 1v1.
Should this behavior continue after the initial suspension, further action by the group will be taken.
1v1 sign up comments cannot be hidden after sign ups have closed.
After the sign up thread is closed, these entries are recorded by the group and locked in for the month.
An injured felvarg cannot participate in 1v1.
1v1 entries are held to a strike system.
Should a player not complete their entry for 1v1 by the deadline, they will earn a strike. In order to erase a strike from their record, the player must successfully complete a 1v1 entry by the due date as per usual (after their suspension has been completed in full). The exception to this rule is the first strike, or the Golden Strike, which is detailed below.
The Strike System
1st Strike - The Golden Strike

The "Golden" Strike or the "Stuff Happens" Strike. This is the freebee strike, and no suspension or punishment is dealt to a player for neglecting to complete their 1v1 with this. In order to erase the golden strike from a player's record, however, the player must participate and complete THREE 1v1 entries successfully by their due dates on a single felvarg. It does not have to be the same felvarg that resulted in the strike! These three entries do not have to be in a row, nor is it required that a player WIN them. After these three entries are completed, the Golden Strike is removed from their record.
2nd Strike
A three month suspension is given. One additional completed 1v1 entry is needed to erase this strike. This means four entries must be completed to erase all strikes from a player's record.
3rd Strike

A four month suspension is given. One additional completed 1v1 entry is needed to erase this strike. This means five entries must be completed to erase all strikes from a player's record.
4th Strike
A five month suspension is given. One additional completed 1v1 entry is needed to erase this strike. This means six entries must be completed to erase all strikes from a player's record.
The trend of adding a month and an additional entry continues. A player may note the group at any time to see how many strikes they have.


Seems reasonable enough. Time for the gritty details:
1v1 CATEGORIES: EXPLAINED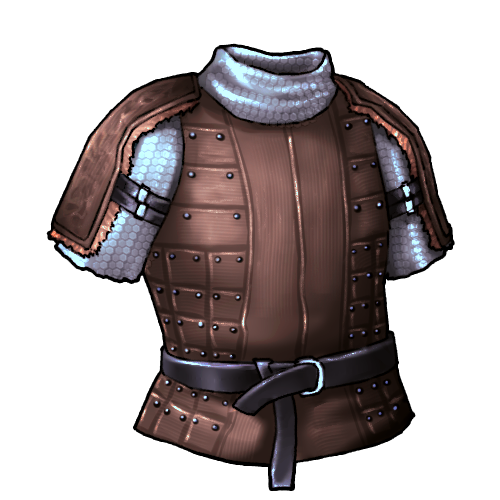 How far along the Warrior's Path are you? We all start somewhere in the roads of life. Some are born with bloodlust ingrained in their teeth, others must learn to love the taste of it on their tongue. Some fight for honor, others for their own selfish means. A warrior is a warrior, however, and they all have a place here in Ulfr's clawed grip.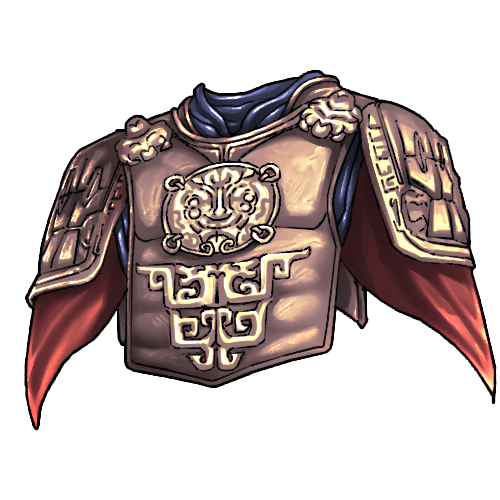 General Information
1v1 is the competition that feeds into your felvarg's savage side.
It is a very violent sport, bringing even the strongest of felvargs to kneel before its wake. Anything goes: claws, teeth, weapons, creativity, so long as you can force your opponent to forfeit, or until Ulfr calls a tie. As the head of operations, Ulfr is heavily invested in these fights and sees to the pairings, setting, and crowds himself. All felvargs have something vicious deep within them -- this activity makes it sing. Above all else, however, Ulfr desires a fair fight and for all felvargs -- big and small -- to have a fighting chance.
And thus, you have it:
the 1v1 categories.
1v1 Categories
1v1 has three categories: Open, Dreg (Novice), and Elite.
These categories cater to the different skill sets that can be found throughout Ulfrheim. The higher risk/skill a category is, the better the rewards available. All three categories have different requirements and restrictions that must be met in order for a felvarg to enter. Each month, the sign ups for each category is posted on the monthly competitions journal, and players may sign up their felvargs accordingly. A link to this journal can be found on the "Events" post. Players may sign up a felvarg for all categories they are eligible for.
The requirements of each category is detailed below.


Open
Two
felvargs may participate per player.
Felvargs of all tack skill can participate in Open.
The "Open" category is as implied — open to felvargs of all skill levels.
There is a small gap, too, between Dreg and Elite where this is the ONLY category a felvarg my participate in as they jump through the ranks. Be mindful when you're tacking your felvarg! There is a risk for the less experienced felvargs within this category. The chance of getting paired with a rough and tough partner is very real. The rewards for those who do succeed, however, are grand. A single felvarg may participate in either Dreg or Elite in addition to being entered into the Open category. However, in doing so, they open themselves up to the risk of
critical injury
.
DREG (Novice)
One
felvarg may participate per player.
Felvargs between the 0 to 15 tack skill may participate in Dreg.
The "Dreg" category is for the less experienced felvarg.
Their aim is a little off, their claws not yet sharpened, and their confidence might be a little soft. Even if they're still growing into their teeth, Dregs are a force to be reckoned with. Every champion has a beginning! This is theirs. All felvargs who have 15% and less for a 1v1 tack score may participate in Dreg. Felvargs who have 16%+ cannot participate in the Dregs category, as they are considered to be a part of Ulfrheim's more skilled fighters. Should tack be added during the middle of the month to a felvarg in Dreg, thus pushing them over the 15% edge, they may still participate in that last Dreg match. HOWEVER! They cannot use the newly applied tack for that month's 1v1 entry, and from then there on they no longer will fall within the Dreg category. It is their last fight as a Dreg! Be cautious when you are getting ready to graduate your felvarg from this category! While there is some overlap between the Elite and Dreg, there are some prizes that are exclusive to Dreg. Let it be known — there are felvargs who are committed to staying within this category!
ELITE
One
felvarg may participate per player.
Felvargs with 25+ tack skill may participate in Elite.
The "Elite" category is for the gilded warriors of the land.
Their names are renowned for their ferocity in battle, and their skills unique and utterly refined. Ulfr personally recognizes all Elite felvargs, often overseeing their duels with a keen eye. All felvargs who have a 25%+ tack score may participate in the Elite category. Be careful, however. While the playing field is somewhat leveled, this category has the potential for a large range of skill depending on your opponent. It would be wise to tack up a felvarg to the max as soon as possible to avoid being left to any disadvantage!
So, that's settled! Phew. Wait, what's this on the sign up form... "Violence Level Allowance?"


1v1 VIOLENCE LEVELS: EXPLAINED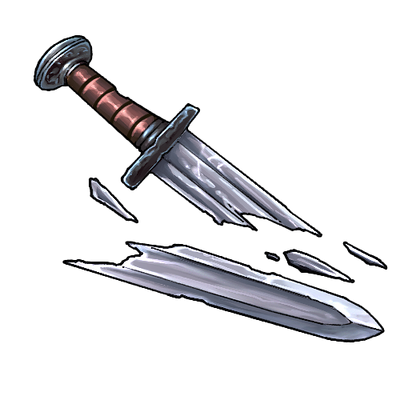 The "how badly can I beat up my opponent before I get the cops called on me" part of the guide! Violence level allowances are a part of every sign up form for 1v1. This helps players express what they'd like to see in their entries, and more importantly, what they don't want to see!

Violence Level Allowance is "blanket consent" given at sign up.
Without getting in direct contact with an opponent,
THIS is how a player expresses the level of violence and abuse they will comfortably allow their felvarg to be shown. Your opponent is trusting you with their felvarg and vice versa, thus it is vital to not violate that trust. Keep in mind that this is generic confirmation and should be taken with a grain of salt.
Felvargs
always implores its players to communicate the exact violence levels they would like to see with each other, or to otherwise stray to the side of caution if players decide not to reach out to one another. Choosing any of the options below does not deny a player their right to request an entry be altered if they are uncomfortable with its contents.
Mild
For the light-hearted and more gentle souls that might find themselves within a 1v1 match. This allowance includes very minimal blood, no wounds, and minimal abuse. Mild is more of a soft wrestling match versus a literal fight. Users requesting mild depiction are comfortable with PG-level violence, which is comparable to the violence level of a children's film! For our writers, think of the clever ways a children's film avoids directly displaying violence. Characters give each other the run around through clever trickery, and they often use their surroundings to give the antagonist a bonk on the head or step on their toes. The point is always to
slow down
or
restrict
the opponent movement in these kid of films, NOT to do outright harm. If you would not feel comfortable showing it to a toddler, then it most likely does not belong here.
If a player wishes to depict physical contact within this tier
, it is requested that they reach out to their opponent for consent first. This allowance by default does not require tagging by dA, due to it's nature.
Safe suggestions for Mild:
No-contact signs of aggression, lunging at each other,
swiping at, snarling, snapping at (w/o contact), nipping, whacking at extremities (avoid the face), stepping on paws,
rolling around, etc. So, things that are superficial, or generally only bruise and do not typically draw blood. Stray away from an imagery that could imply greater harm!
Moderate
The middle of the road! Users choosing this option should be comfortable with an increased level of blood and violence, but nothing deadly. They want to see the rough and tumble, but nothing found outside of a PG-13 rated movie. Bruises and blood happens in a proper fight, and that's what we're getting here! Felvargs may be depicted with obvious injury within this allowance, but not in excess. In written entries, do not go into explicit details of the wound, blood, and do not break anything more than skin.
Physical contact is allowed by default in imagery
, however severely wounding your opponent is not allowed. All things in moderation! Hence the clever name, "moderate." This allowance would strongly recommend tagging by dA's guidelines under the "moderate" tag.
Safe suggestions for Moderate:
All mild actions, scratching, biting,
p
ushing, shoving, grabbing extremities, throwing an opponent, and clashing. There are more acceptable actions, so long as they follow the guidelines above!
What does it look like?
Extreme
Do not choose this option lightly. Players choosing extreme violence are to be comfortable with excessive blood, wounds, gore and otherwise extreme acts of aggression, harm, and graphic images/description may be depicted of their character. Gruesome acts can be found here, with intention of harm that could go as far as to leaving permanent damage on a felvarg. We strongly urge players wanting to depict extreme violence to reach out to their partners and discuss their plans. Please keep in mind that while your partner may have chosen 'extreme', users must still comply with the rules of the group.
There are no safe suggestions for extreme.
What does it look like?
= Regardless of violence level, users must comply with DA maturity and violence rules as well as our group rules.
PLAYER VS ALPHA: EXPLAINED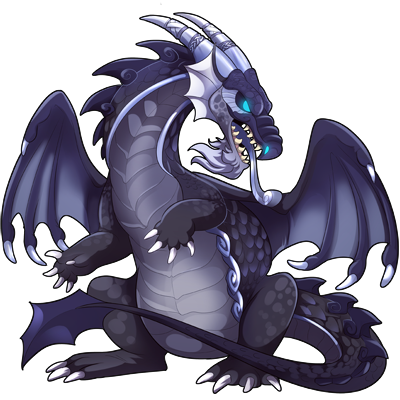 Craving to put a real feather in your wing or to win a fight worth writing home about? Here you have it. The best of the best, the Alphas themselves. The leaders of Ulfrheim have volunteered to step forward and take on any opponent who wishes to challenge them. Hold your pen tight, there is a lot worth noting here.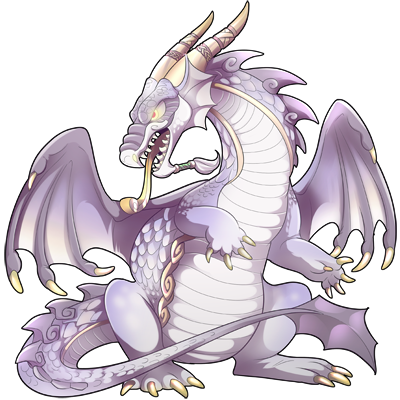 Players may choose to challenge alphas instead of players.
Sparring Alphas are available in both Dreg and Elite for those who wish it,
and may there be mercy shown to them who do. Different Alphas volunteer each month to put the local brawlers in their place. Before you take on these mighty warriors, however, there are a few things a player should note!
The prizes and art requirements for Player vs Alpha remain the same as regular 1v1 entries.
Not only that, but fighting an Alpha is truly an educational experience!
This is something to jot down on one's resume.
Alphas grant a special +5 EXP bonus
to all who dare oppose them on the battlefield. Due to their age and wisdom, however, they are not easy targets. Each Alpha is fully tacked for their category, meaning the Dreg Alpha's tack skill is at hearty 15, while the Elite Alpha's tack skill is at a whopping 50. Do not take on these weathered warriors lightly! A player may opt out of 1v1, and instead indicate they'd wish to participate in PvA on their sign up sheets. In doing so, the Alpha will take up the relevant category slot. This is an entirely optional route that a player may choose for lore or personal preference. Good luck!
February Alphas
Gods be with yee.
Last but not least...
Frequently Asked Questions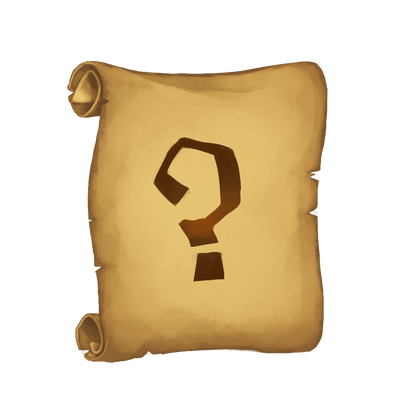 Still confused? So am I. Always. Here are questions often asked by the player base to hopefully tie up some loose ends! If you continue to have questions after this section, feel free to note the group and our lovely admins will respond as soon as they're able.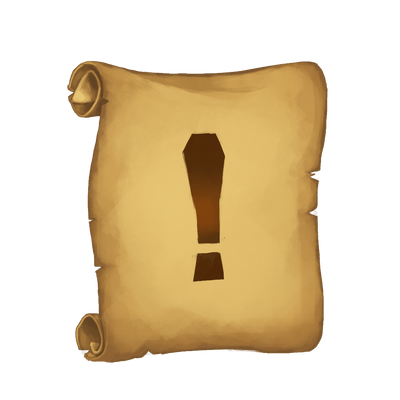 How, when, where do I sign up for 1v1?
On the 1st of every month 1v1 sign ups open up! Look under the "Monthly Journals" on the front page and find the one listed as the "Events Post," located on this journal you will find the section labeled Competitions. The first icon in this section leads you to the proper place to sign up! The journal this icon links to is the monthly Competition's journal. In the middle of it is the list of the three category sign ups available to
Felvargs
players, where players may submit their felvargs as per their qualifications.
How do I heal my felvarg? How do I know if my felvarg needs healing?
An injured felvarg will say so on it's import. It will be listed next to their Health Status on both Deviantart and the
Felvargs
website. Should you find yourself in need of healing your felvarg you will need to submit them to the group's healing thread! This thread is found on the "Events Post," which is located on the group's front page. Scroll to the section labeled Competitions -- it's the second icon available!
I don't feel comfortable with what my partner depicted in their entry. What do I do?
Your first option is to reach out to your partner and express your concerns in a respectful manner and request that edits be made to the entry. Communicating suggestions/alternatives to your partner that you
are
comfortable with is a good idea! This leaves out any of the guesswork your partner might be struggling with. However, if this doesn't appeal to you as an option, you may reach out to the group via a note with your concerns. Detail what parts makes you uncomfortable, what parts of the entry that you are requesting be changed, and our admins will handle the rest!
I'm afraid my collab partner won't have our entry done in time. Will I get in trouble if they don't?
You are responsible to see to your own entry finished, collaboration or not. Accepting a collaboration partner is not a requirement of 1v1 and overseeing the collaboration's completion is in the hands of the players. If your partner does not finish their half of their entry,
both players will be counted as missing their entry.
If you are concerned your partner will not be finished in time, it is best to have a back-up entry in hand, or otherwise some sort of back up plan to fall back on. The group suggests giving yourself and your partner a personal due date earlier than the 1v1 deadline to see your collaboration finished. This way you will have time to create your own entry should the collaboration fall through! Do not accept a collab partner if you are not confident you can finish on time. Be smart with who you choose to collaborate with, and keep an eye on the deadline!
What's the maximum amount of felvargs I can have submitted to 1v1 in a month?
Should you have the correctly tacked felvargs in your arsenal, a single player may have up to 4 felvargs submitted per month. It would break down like so:
Open
: 2
Dreg
: 1
Elite
: 1
Keep in mind, however, this means you would have 4 entries to complete! That can be considered a big workload for some. Be considerate of your time and your capabilities each month!
How do I count EXP for 1v1?
All of Competitions is considered an "Event" by the group! This means a player would use the "
+1 [
Evt
]" alongside all other applicable bonuses for 1v1. Player versus Alpha constitutes as its own special EXP bonus, worth +5 to each image the warring Alpha is present.