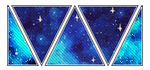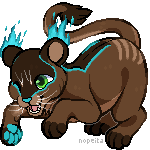 Want to make a Seldnac'Rae like Ignis? They are an open species. Learn about them here!

felondog.deviantart.com/art/Se…

My original species, the Seldnac'Rae, has a group that is here that holds monthly and weekly raffles and contests:



Hi there! Welcome to my page. I really hope you enjoy looking at my art. I will appreciate any comments or favs or watches, and I thank you very much for them. <3

If I've given out a llama to you, you don't have to thank me. A llama back is good enough thanks.



If you leave me any comments, I will try to return the favor by commenting back if you have anything I'm able to comment on in your gallery to show my appreciation.



If you watch me and I see you're an active watcher (easiest way to see this is from comments every now and again so it's easier to remember you), then I will more than likely watch you back and try to be as active on your stuff as I can. I have a full time job, so my activeness is a little late with looking at everything sometimes. Sorry. XP






Other places to find me:


www.instagram.com/felondog1/

www.furaffinity.net/user/felon…
www.youtube.com/user/FelonDog/
www.facebook.com/FelonDog/

picarto.tv/FelonDog