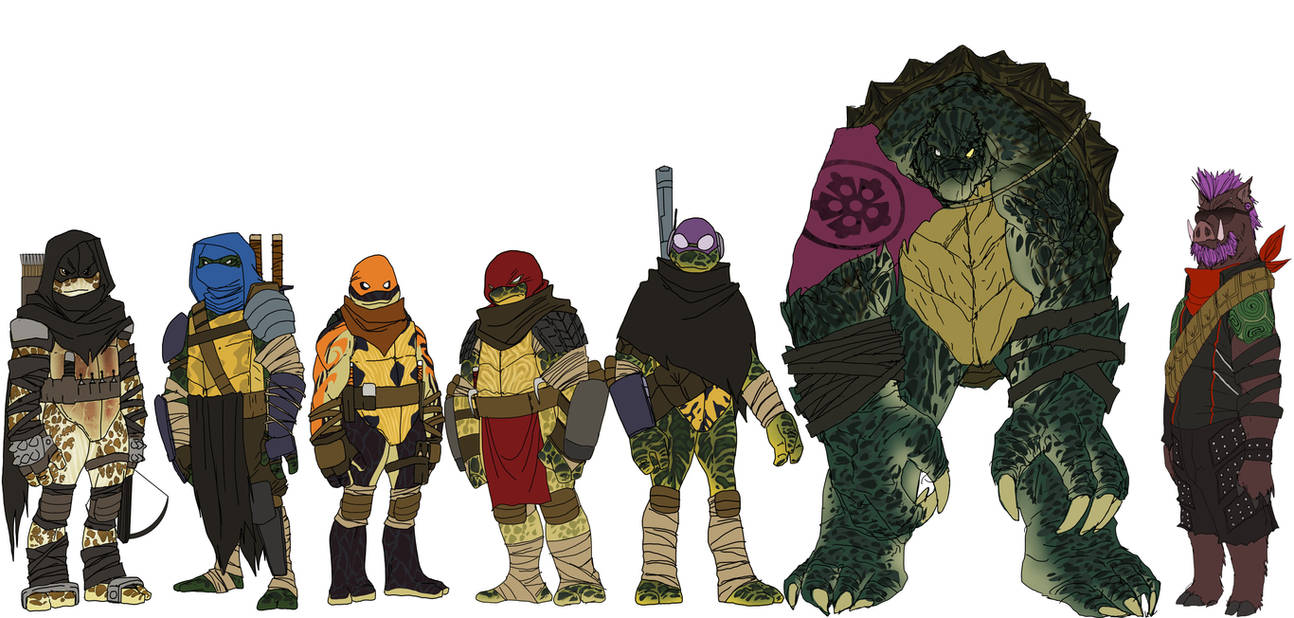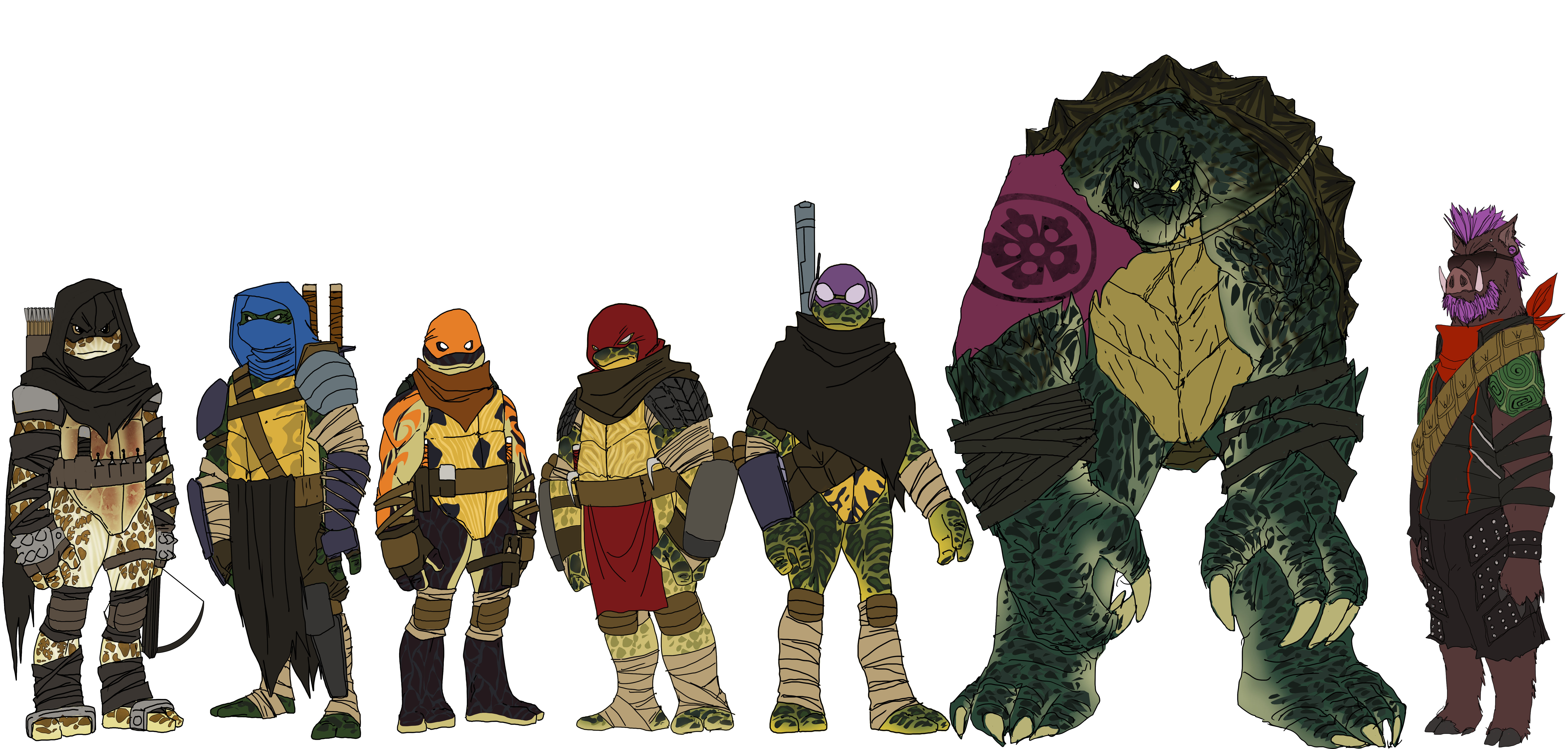 Watch
Did this a little bit ago,I wanted to make a dark version of the guys. Darker color scheme,attitudes,wardrobe that didn't match their brothers etc etc.
I would have mikey still be somewhat of goof but more a sarcastic dick.

edit: Now with my 5th turtle Escher and My take on Slash.
Escher I went with a loggerhead turtle look and was stuck on his weapon. Many give their turtles like 3 or 4 weapons but only seen a few do a long range weapon. I went with the crossbow gun making Escher play the back ground and backup BUT gave him the wrist and feet mounted spikes used for climbing as his close range weapons.
Slash i feel in all versions other then the original late 80s cartoon is a big beast that shouldn't need a weapon but people give him one anyway...not mines.

Bebop wit a biker gang swag, i see him being a retired war vet that joined the purple dragons and then fell into the shredder mutagen recruits.