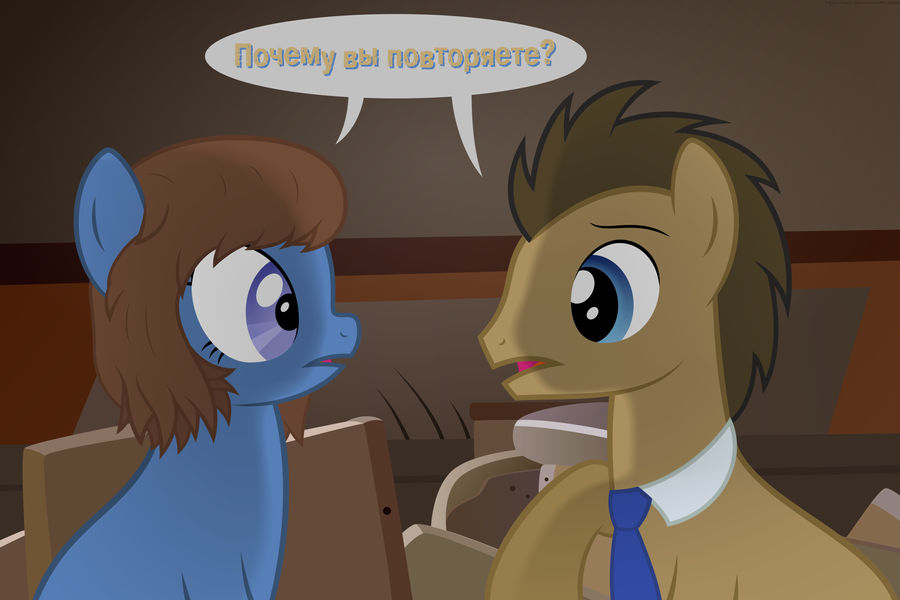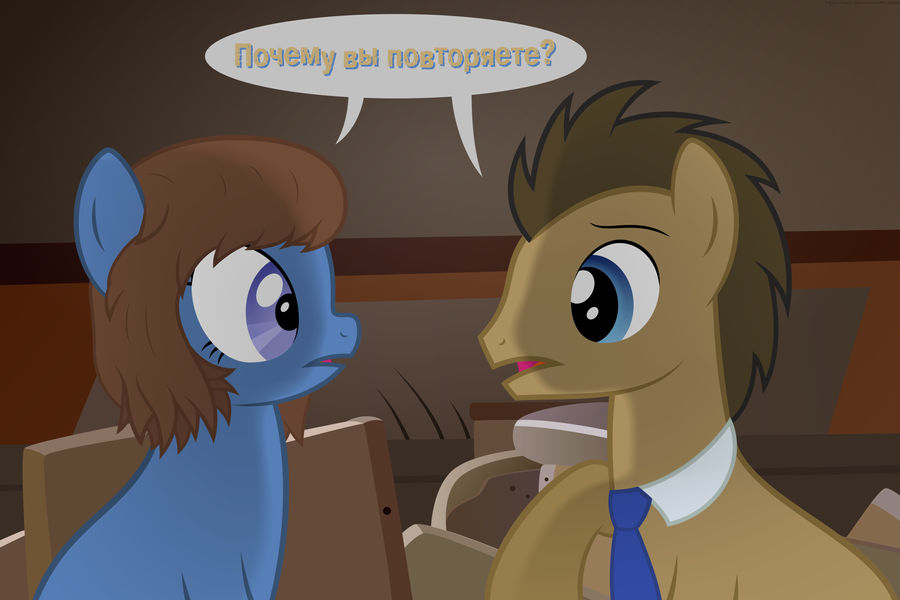 Watch
Just one deviation before the summer is gone
Ponified scene from Doctor Who (s4e10).
For those who haven't watched Doctor Who: an unknown thing struck one person and now she repeats for all people almost simultaneously.
This is one of my favorite episodes)
They talk on Russian because when I showed to my friend english version of this picture he became angry and asked why the text is not in Russian). So, here is Russian version)
But anyway English version is available here:
[link]

Also, I tried to draw a shadows as in my previous artworks, but they look very badly, so I drew a shadows in the canonical style (in any case, I think so).
The light source is somewhere behind the ponies at top left ...corner? Do not care, let it be a corner))
And here is ugly source in
.ai
, in case if at all anyone needs it:
[AI Download]
---
Doctor Who © BBC

10th Dr. Whooves from