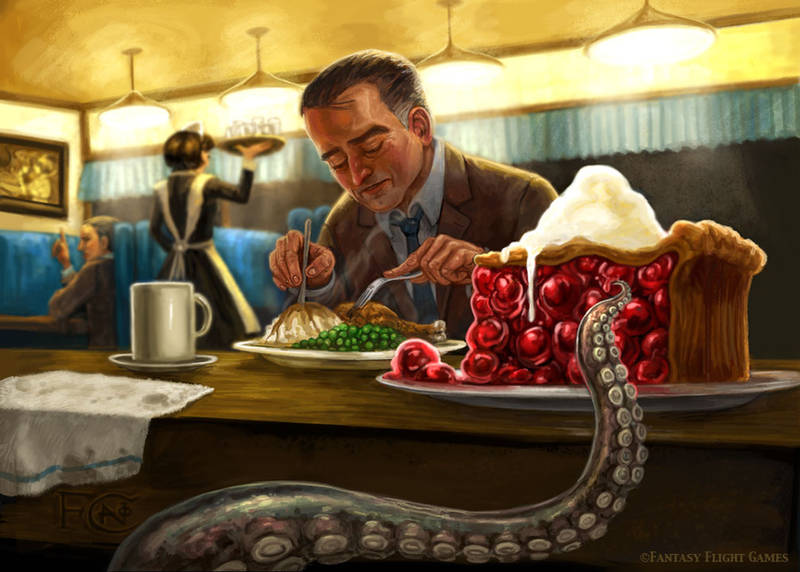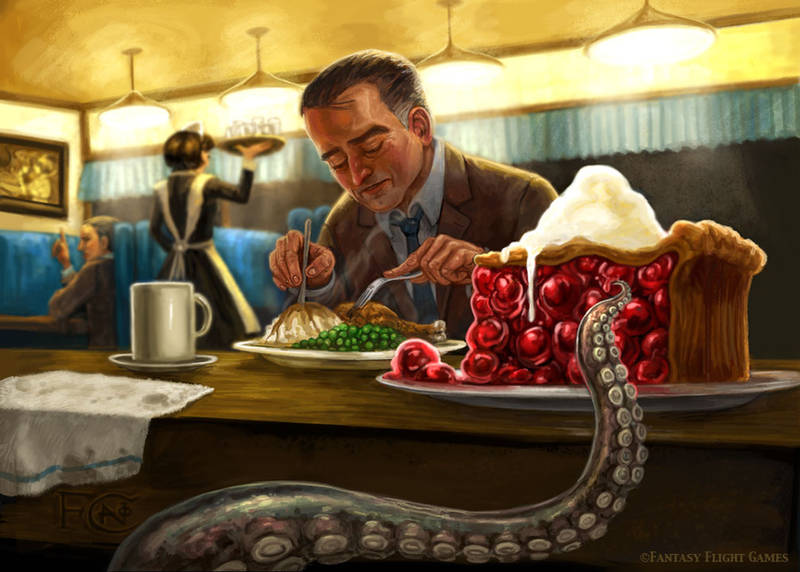 Watch
A Warm Meal for Elder Sign: Gates of Arkham Expansion

©Fantasy Flight Games

...Just looks a average day in Arkham to me....

Is that Lovecraft in the background, going "Check Please!"
Reply

Well, you can tell their kalamari fresh, here.
Reply

Reply

Dang Ancient Ones, when they aren't devouring innocent souls they're stealing the last slice of cherry pie right off your plate.
Reply

Awesome! Love it. Nifty sneak in on the signature too.
Reply

I like it.... but those Japanese cartoons tho.
Reply

Thanks!

Reply

DUDE DAT TEXTURE IS AMAZIN. IT'S LIKE I CAN FEEL IT.
Reply

Epic drawing

Reply