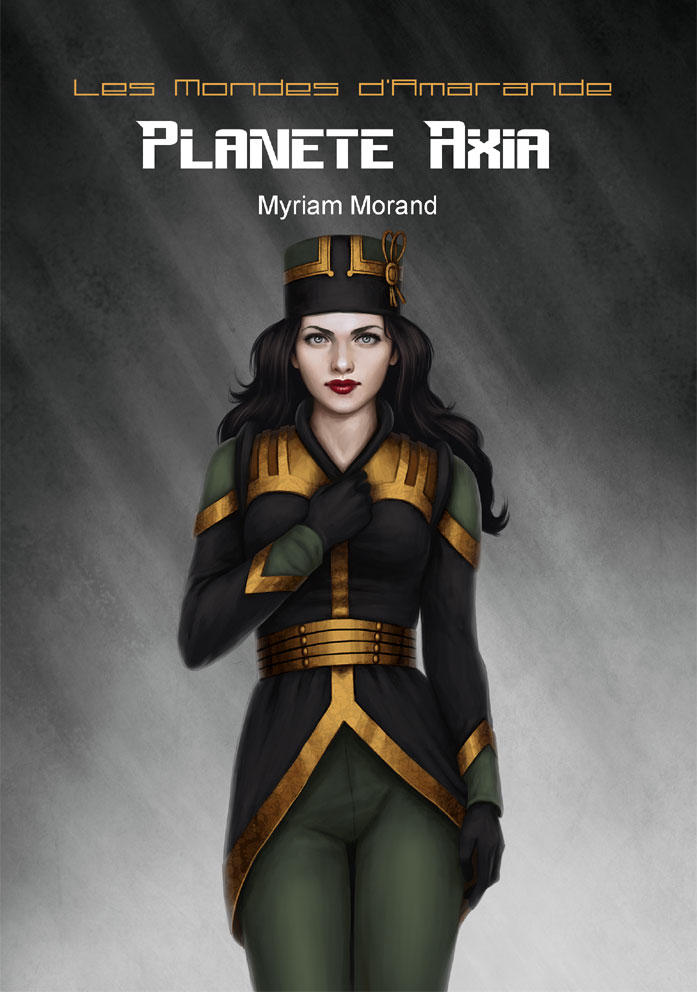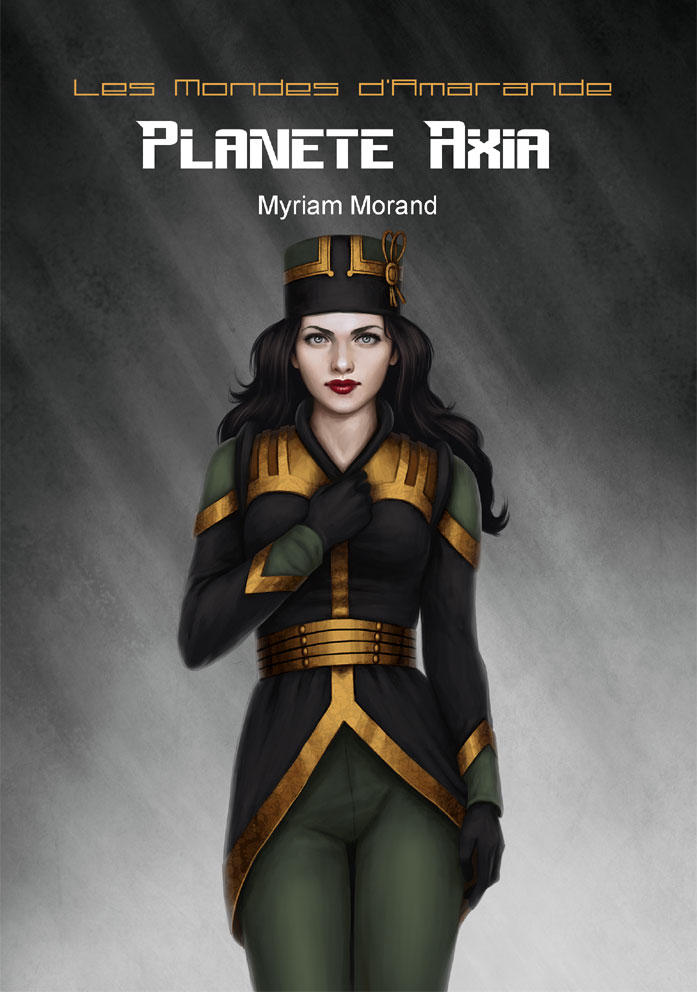 Watch
Commander le ebook sur Kindle ou le livre papier sur Lulu :
www.feliane.com/
----------------------------------------------
Here is the cover of my new book, painted by

I designed the uniform and choose the pose, then Fernanda perfectly gave life to my vision, she is a great artist

This story is in French and comes after "Planet Andayll".
----------------------------------------------
Voici la nouvelle et magnifique couverture, toujours peinte par

J'ai créé le design de l'uniforme et choisi la pose, puis Fernanda a parfaitement retranscrit ce que je souhaitais, c'est une artiste formidable

Texte de la quatrième de couverture :
Axia, planète en paix mais régie par la dictature sans pitié du Haut Commandeur Rhozenine Bicthran. Cette veuve quinquagénaire se passionne depuis toujours pour la politique. Elle est également connue pour sa collection de beaux jeunes hommes retenus dans son sérail au cœur de la Haute Résidence. Autour d'eux, quatre milliards d'Axiens vivent en s'appliquant à respecter les lois promulguées par ce gouvernement autoritaire… et gare à celui ou celle qui oserait sortir du rang ! Pourtant, un homme usé par le chagrin décide un jour de se dresser contre cette femme et tous ceux qui ont brisé à jamais sa vie. Dès lors, les nombreux acteurs et spectateurs de cette lutte acharnée devront choisir leur camp, à commencer par Axtan, le propre fils de Rhozenine.

Saff Madd, militaire de 24 ans pleine d'assurance, a mis ses pouvoirs télékinésiques d'ESPar B au service du gouvernement. Un coup d'éclat lui ouvre, malgré elle, les portes de la Haute Résidence. Promue sergent et gardienne des Hauts esclaves de Rhozenine Bicthran, Saff découvre un monde apparemment superficiel mais surtout profondément cruel, où la vie d'un être humain ne vaut rien. Tiraillée entre son devoir et ses convictions, mais aussi entre son amant soldat et un nouvel esclave solaire et rebelle, la jeune femme comprend peu à peu qu'elle devra faire des choix. Autour d'elle, neuf esclaves tentent de survivre aux caprices du destin. Cependant, l'un d'eux décide de le bousculer, ce maudit destin, et entend bien faire de la belle Saff l'instrument de son évasion.

« Planète Axia » est une épopée de science-fiction mettant en scène ce que les êtres humains ont de plus sombre mais aussi de plus magnifique en eux. Mêlant humour et drame, cette histoire vous transportera dans un monde qui nous ressemble, pour le meilleur et pour le pire.