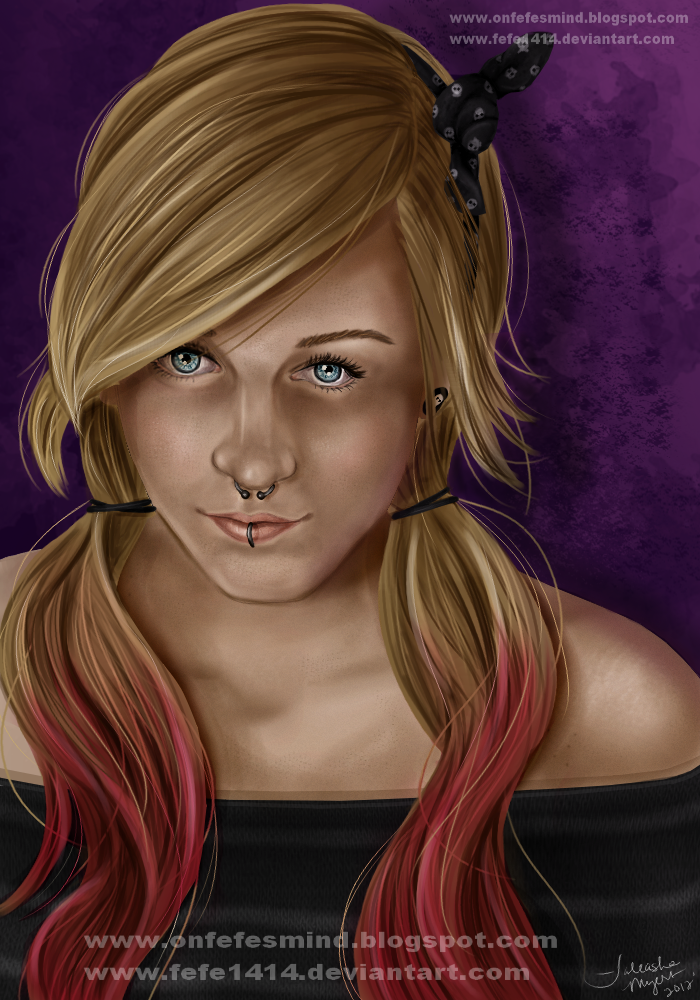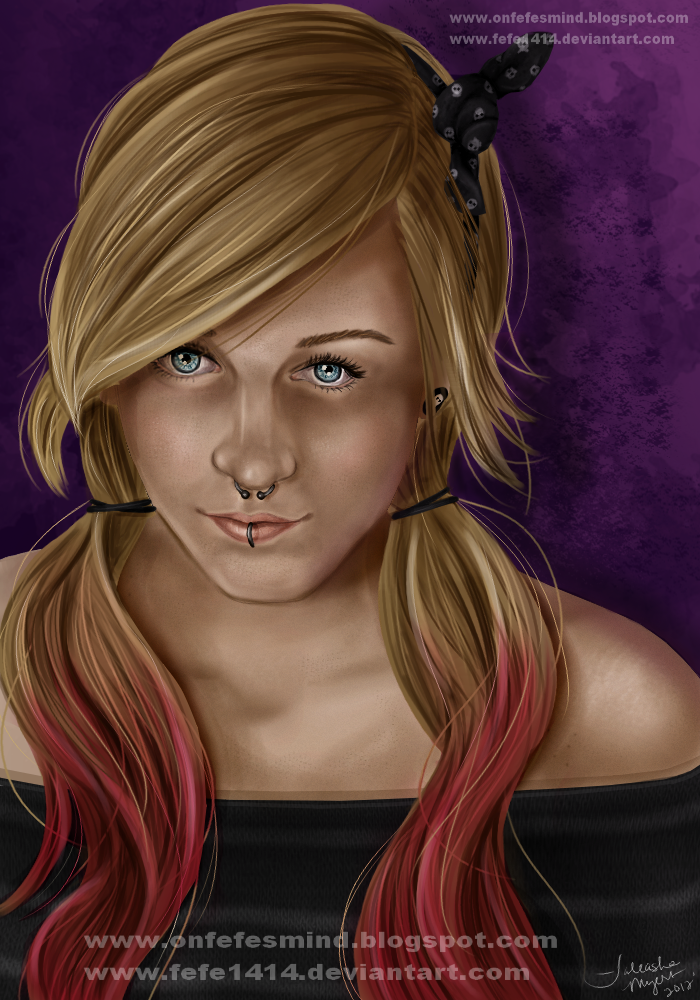 It's HOLLY from

's "This City Sucks"
I'm a HUGE fan of Sanne's OC's and Holly is my favorite! Just thought I'd try and draw her! Hope Sanne likes it!!!

Link to my YouTube video showing the drawing process:
[link]
Holly belongs to Sanne

Made using GIMP

Cool pic. I love how you did the hair it's so realistic looking. Would you perhaps be willing to show how you go about making such realistic hair? I could really use some visual aid.
Reply

Wow! Thanks so much! I have a YouTube video showing the process if that can help. I put the link to it in the description of the drawing if you are interested.

Thanks again!!!
Reply

Your welcome I'll try watching the video soon as I can because I would really love to know how you do hair like that.
Reply

This piece is very beautiful! and i love it very much, but i do have one criticism... her left eye looks a little small compared to her right eye and the alignment of her face might have something else to do with that, it is just slightly off. With that said, i still absolutely love this piece <3
Reply

Thanks so much! No worries...any and all criticism is welcome. I know there are actually a lot of little things off in this drawing but I tend to over do things and I didn't want to end up ruining it. haha But again...thanks so much for your feedback!

Reply

Reply

Thank you, sir! Always looking forward to your next piece!!

Any ideas what you'll do next?
Reply

No problem! Ive been sucked into MW3 so haven't been working on much. I do need to start working on my entry for the next Mk contest in the MK group/GamearHQ.
Reply

Holy effing Christ on a cracker. This is all kinds of gorgeous. I CAN'T EVEN BE BOTHERED TO GO INTO DETAIL ABOUT WHAT I LOVE BECAUSE I LOVE EVERYTHING. I am stunned. I've been starind at this for about five minutes now and I am simply AMAZED. Oh man. I think I'm gonna leave a proper comment later. For now, you get all my love, though.
ALL.
MY.
LOVE.



Reply

AWWWWW!!! Thanks so much! I am beyond thrilled that you like it!!!! It means so much!!!

Reply

Reply