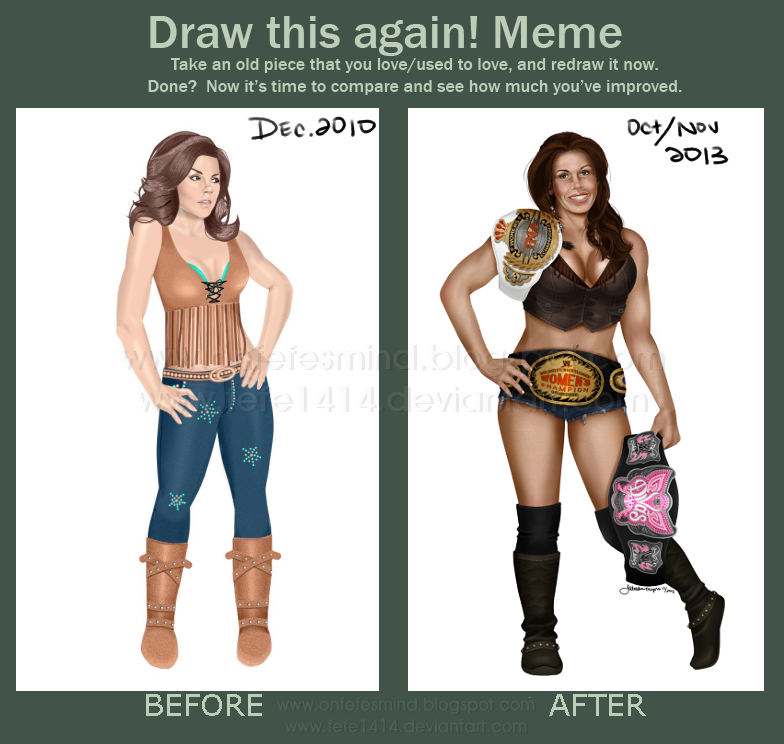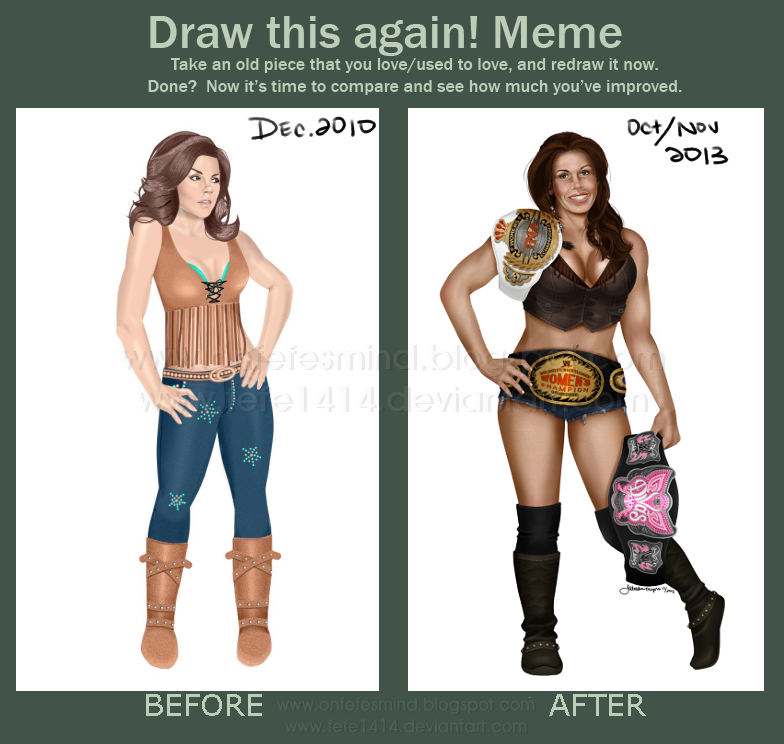 Watch
Saw this meme making its way around on DeviantArt and I finally got a chance to use it! Yay! Progress over the last 3 years. Still not perfect but I'm happy!

bampire.deviantart.com/art/Mem…
Process video of new drawing:
www.youtube.com/watch?v=6Ide76…
Link to the new drawing:
fefe1414.deviantart.com/art/Mi…
My Links:
YouTube:
youtube.com/feefers1428
Blog:
onfefesmind.blogspot.com
Tumblr:
faleasha.tumblr.com
Twitter:
twitter.com/faleasham
Society6:
society6.com/FaleashaMyers
Redbubble:
redbubble.com/people/faleasham…

I just watched your video of this - there's so much detail!! You even put VEINS in under her skin! Love seeing it come together, wish I knew how to do that - is there a special program you use?
Reply

Awww thank you so much! It's those little things that you add that really help make it more realistic!

I use GIMP to draw with. It's a free drawing software I downloaded and I love it! Super simple and easy to use! Thanks again for those super kind words! You're the sweetest!


Reply

SOOOOO much developement here! Your skin tones and color blending improved a bunch, and so did your clothing textures, I love it






Reply

Thanks so much! I waited until the new drawing was completely finished before I compared the two and I was actually surprised how different I draw now!

Reply

Reply