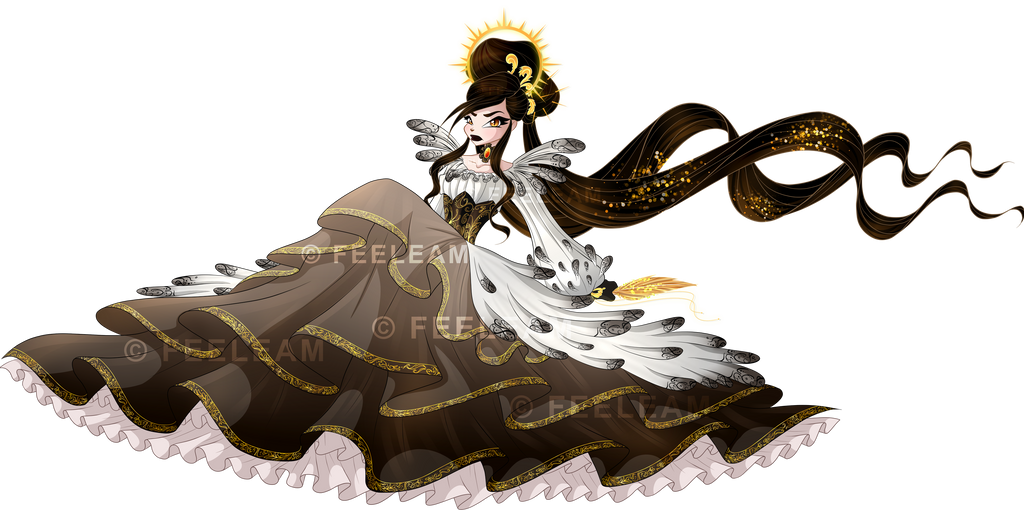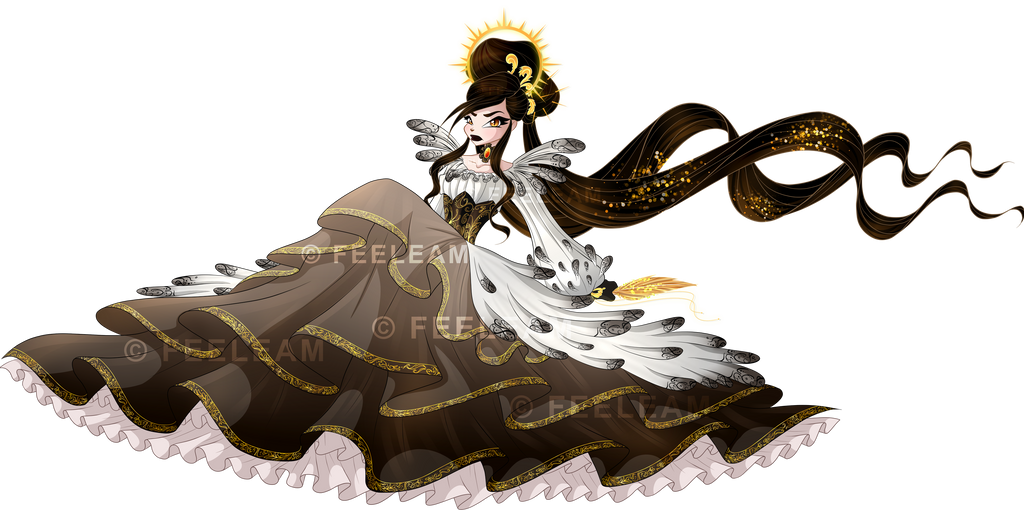 Hé bien pour quelqu'un qui pensait ne pas s'en être bien tiré, moi je trouve que tu réussi remarquablement bien. Le rendu est vraiment beau, au niveau des couleurs et tout tu as vraiment bien respecté l'OC. On retrouve vraiment le style Winx Club, dans les yeux d'ailleurs je retrouve un peu de DARK BLOOM.

Bref, je suis totalement fan, et je trouve que ta technique s'améliore de jour en jour, notamment je vois que sur les derniers dessins tu commencent à donner des effets spéciaux, ce qui est vraiment un plus pour la qualité du rendu final.

Bravo, quoi dire de plus !
The Artist thought this was FAIR
3 out of 3 deviants thought this was fair.
Wow! I absolutely love how they seem to rotate her clothes and hair. I like so much golden details in the hair, in the dark dress. I find very nice her feathersed parts that looks real. I also like the shade that the dress has, the present colors , the light that contrasts between the feathering of the feathered parts and the dark areas of the dress.I really like the way the corset and shirt are made, the detail of the gloves and the golden feather in hand, and the "sun crown" is gorgeous. I love this picture and I think Feeleam has done a great job!
The Artist thought this was FAIR
5 out of 5 deviants thought this was fair.