Hello people of Deviantart!
I hope you are doing ok. First of all, THANK YOU SO MUCH for all your lovely birthday wishes, and I would like to specially thank Sarah (
Gnewi
) for this AMAZING birthday gift: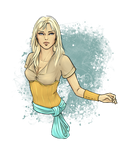 She just captured Anne to perfection!

I can't thank you enough dear, it's perfect!
Commissions are closed until further notice, thank you so much!



On another hand, I would like to tell you that I'm opening some special Bust commissions. Money has been a bit tight lately for me and my family, I have to pay for my diploma, cover some other expenses (grown up life is tough xD) and my TA salary is almost nonexistant (in my country this kind of job is usually done ad honorem, they don't expect you to live with what they pay you), but I cannot quit because it's still an oportunity to start working at an university.

This is why I'll open ten slots for color busts like this one, which are 100% digital but have a watercolor feeling

, at $15 USD each, $10 if your order two or more!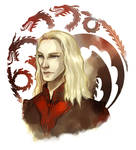 There is no limit on the amount of busts you may commission. No background included, but you can ask for a wash of color of your choice.

Once I've finished the first ten, I'll open another then slots and see what happens

If you are interested please contact me via note. I accept only paypal payment


As the idea is to finish them as quickly as possible and start a new batch, there will be no preliminary sketch or whatsoever D: That's why I hope that anyone who's interested sends me as many references as possible, visual or literary.

Thank you in advance for your interest and support! If you won't or cannot order a commission right now, I'd really appreciate if you could spread the word.

Tanya
STATUS

1. Sketching
2. Shading
3. Colouring (only color)
4. Painting (only color)
5. Finishing touches

SLOTS