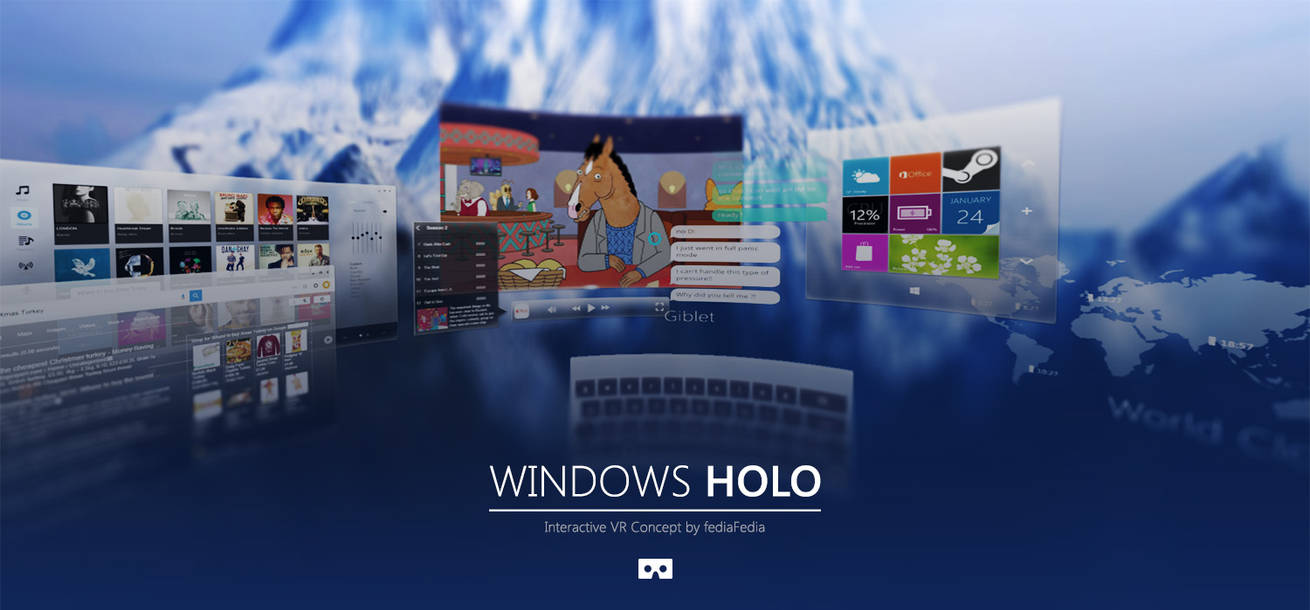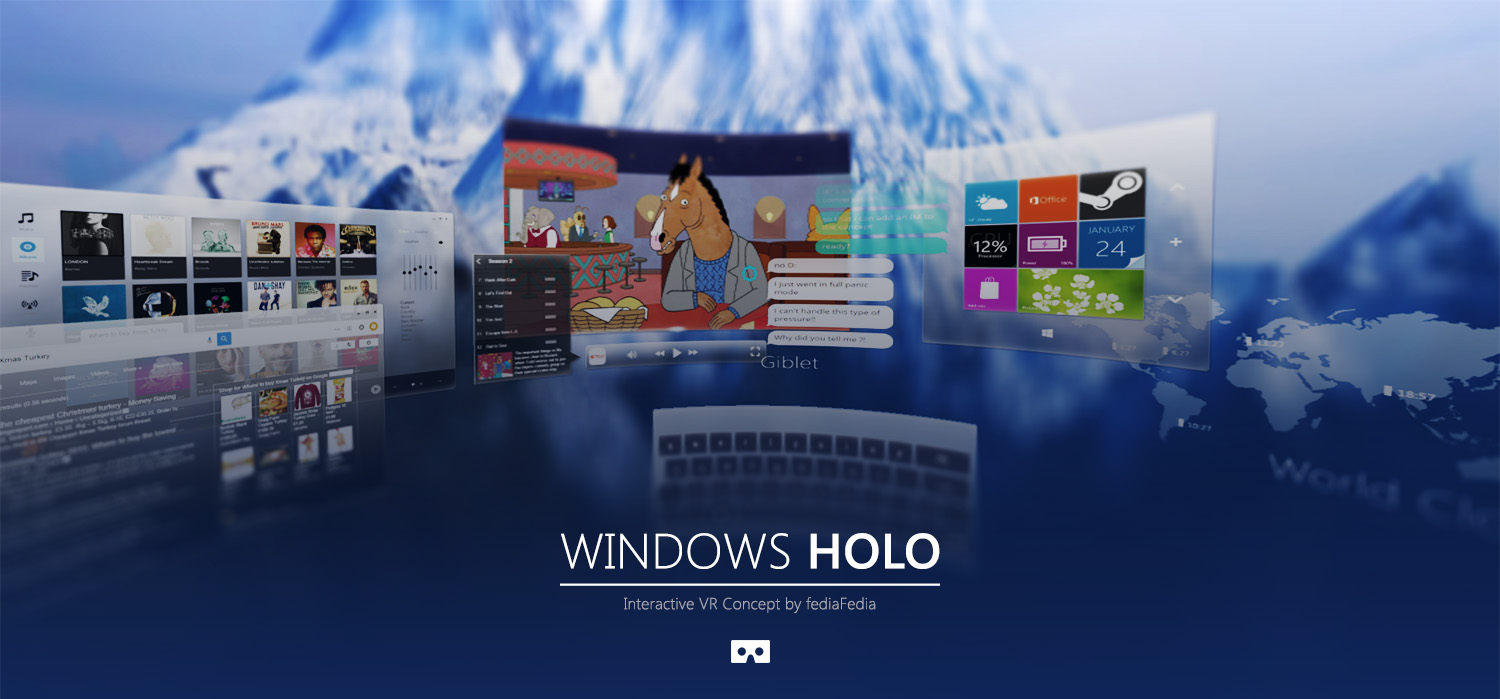 Watch
Oh boy, I haven't submitted anything in such a long time I forgot where the Submit button is.
Check it:
I'd like to share my afternoon effort with you guys

Seeing how the world is moving towards Augmented and Virtual Reality (I'm totally on board for that), I thought I'd make a concept of how Windows might look like in the future. It's based on some of the existing stuff like the HoloLens commercial and my previous concept. I'm looking forward to making this more interactive and adding more things.
NOTE: You can use WASD keys and mouse to navigate (click and drag)
If you have an Oculus Rift or Gear VR / Google Cardboard, you can try it with that

Comments and suggestions are welcome!
Btw, this is a continuation of the older concept: