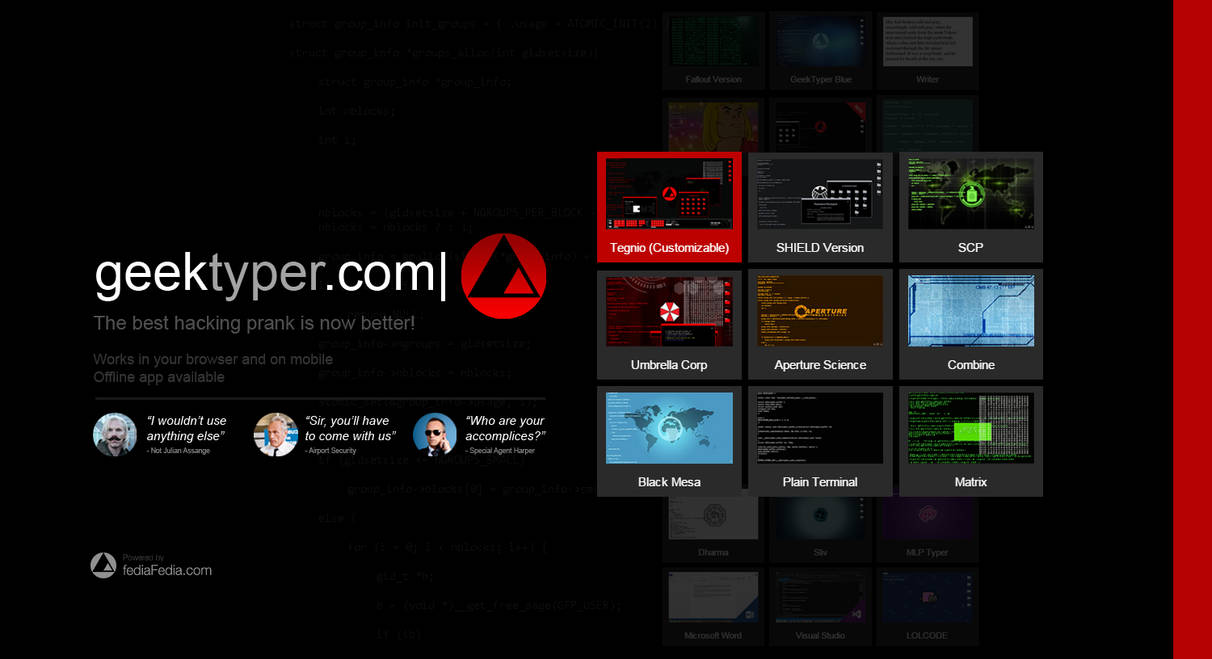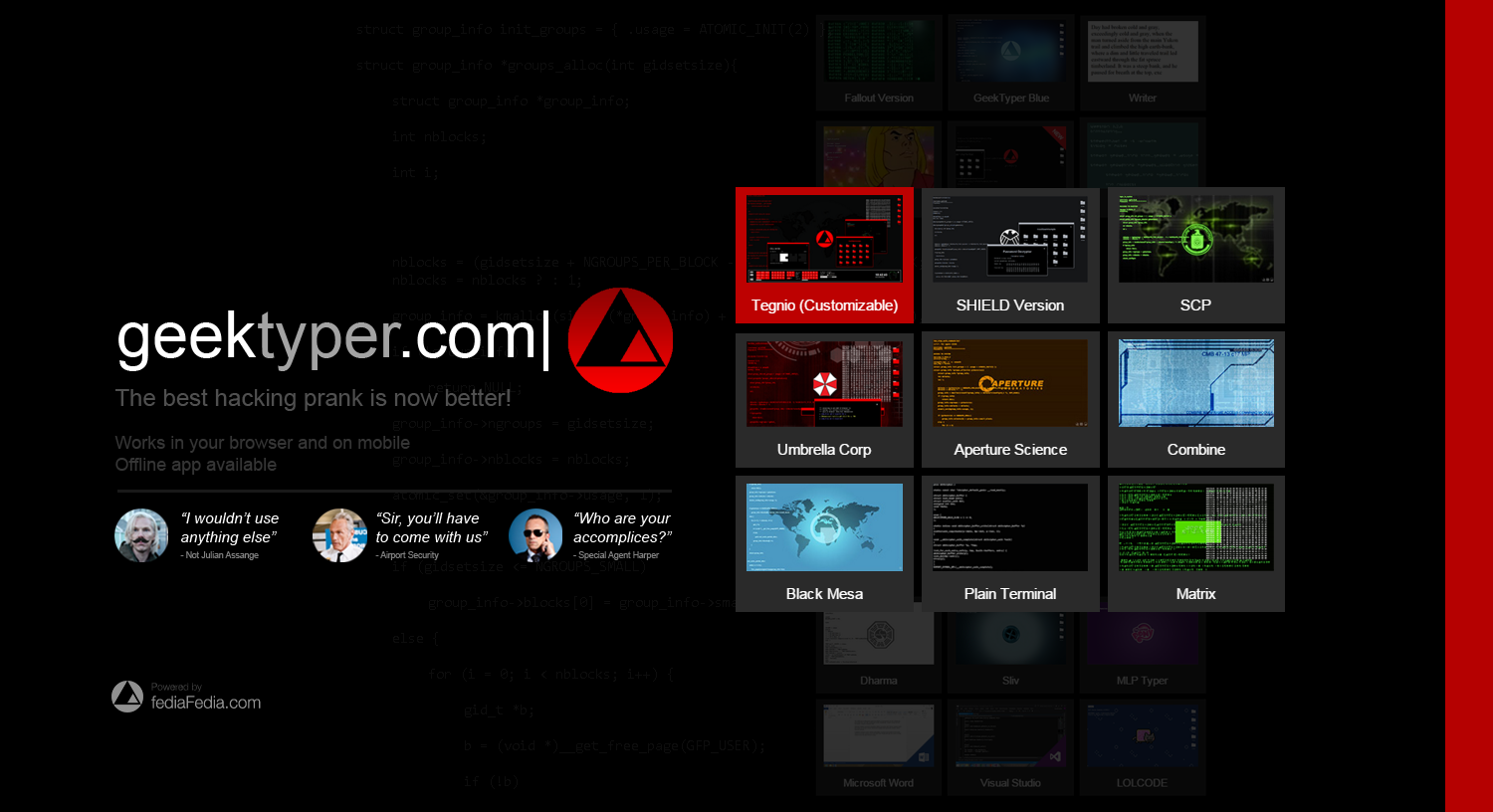 Watch
Gentlemen. And now it's time for GeekTyper 2

Watch our promotional video: www.youtube.com/watch?v=wUW_xw… (we'll make a new one soon)


What is it? It's a website where you can mash on your keyboard and it looks like you're hacking. Great fun to just play around or scare some of your friends and colleagues.
This new version has lots of new themes, features and extras! It also works on mobile and offline now.
Here are some of the new features that it includes:

More Themes

Customizable Interface (colors, backgrounds, fonts, etc)

Saves your settings even if you close the browser


Includes Offline app for windows


Proper mobile version (app coming soon)


New effects (some are customizable)

More thorough help (press F2 or TAB)

Intercom voiced by Jimmy

Various small extras and eastereggs
Hope you like it! Leave us a comment

Project exists thanks to this guy:
Lexuzieel
Please don't get put on the no-fly list using this at an airport.

Reply

For some reason, the download link at your webzone seems to be dead.
Reply

it's blocked by windows with a permissions restriction and a 404 error WTF!? Looks awesome though great work!! Just wish I could get to your site

Reply

Have you abandoned all your old projects? O_O
Reply

"I use this everyday hacking ISIS accounts" - anonymous
Reply