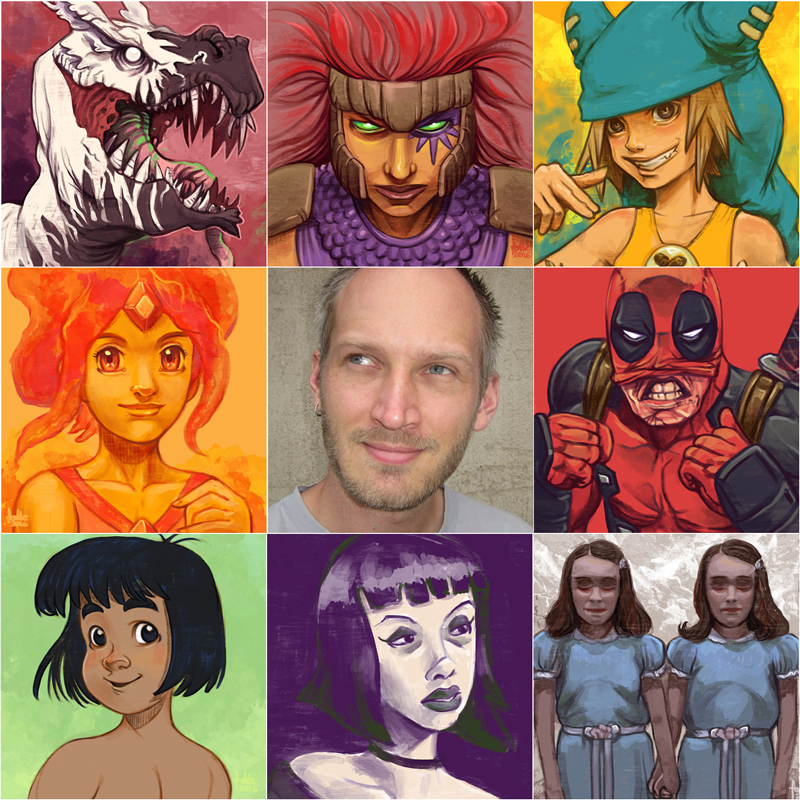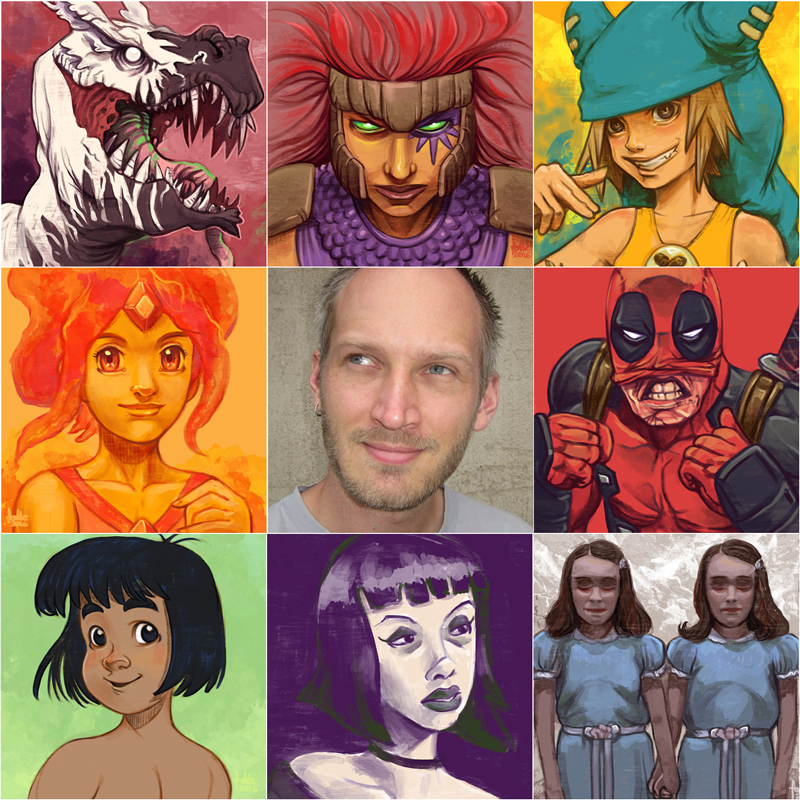 Watch

Holy.....this is so awesome!!! I love the style.
Reply

Sure wish I had talent!

I know who the little girls are, but I look at them and keep expecting to hear the Oompa-Loompa song.
Reply

I didn't realize that this was even a thing!

Love seeing the faces behind the art work; handsome fella you!

I swear, too, that you have magical hands or something, because you push out so many wonderful art pieces so quickly, that it boggles my mind. Lol!
Reply

Will you do a ArtVSArtist too? I saw a lot of these memes a while ago.
haha, I'm sure there's nothing magical about my hands. Just plain old drawing like crazy for the last 30 years have paid off.

Reply

Ah nice to see you (in colour!). Looking sharp.

Not sure I'll be doing this.. never take a good photo. XD
Reply

haha,

yeah, it takes a while to get a decent photo. Think I blew off abot 50 before i got one where i didn't squint my eyes.

( You should do it too!

)
Reply

Nah, thought about it for a split second but decided against it. XD Plus on the original template you have to purchase the original and I have zero points. xD; (Nor do I really want to do this.) :3
Who knows, maybe I'll have a photo of myself on an ID one of these days.

Reply

haha, really, there's an original template? I saw people do this on facebook so that's where I got it from. Lol, why's there even a template as simple as this? haha, also makes my cry a little..!
Reply

You won't give up on this huh.. XD Well I'm on FB too if you're that keen to see what I look like! XD
Reply