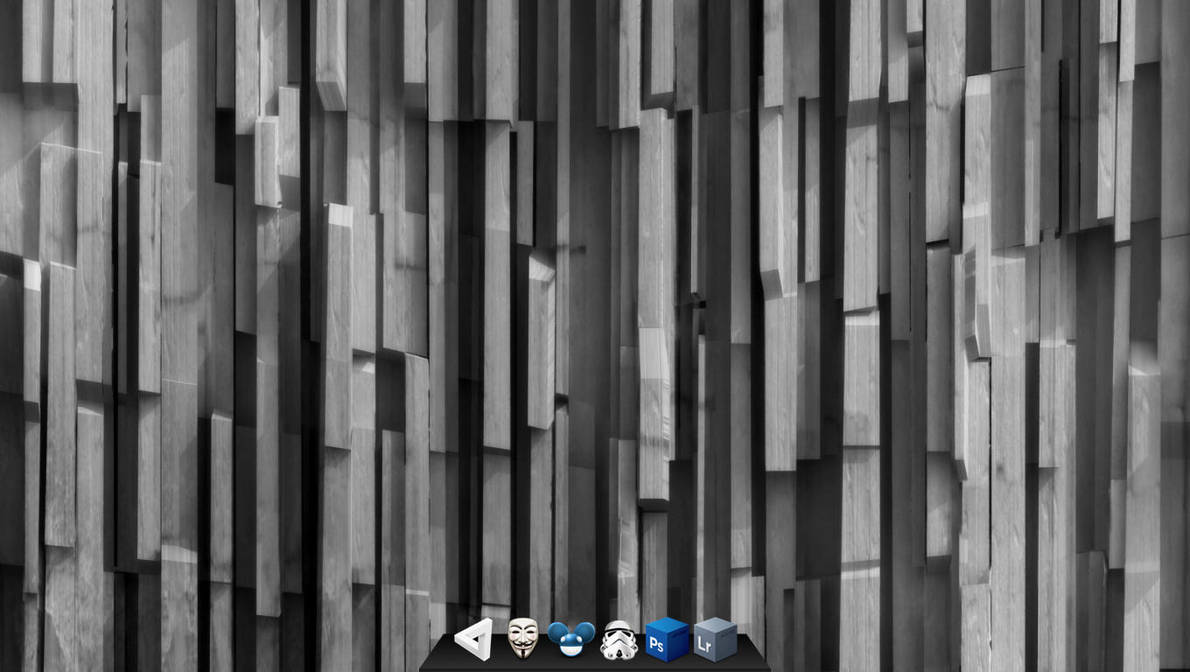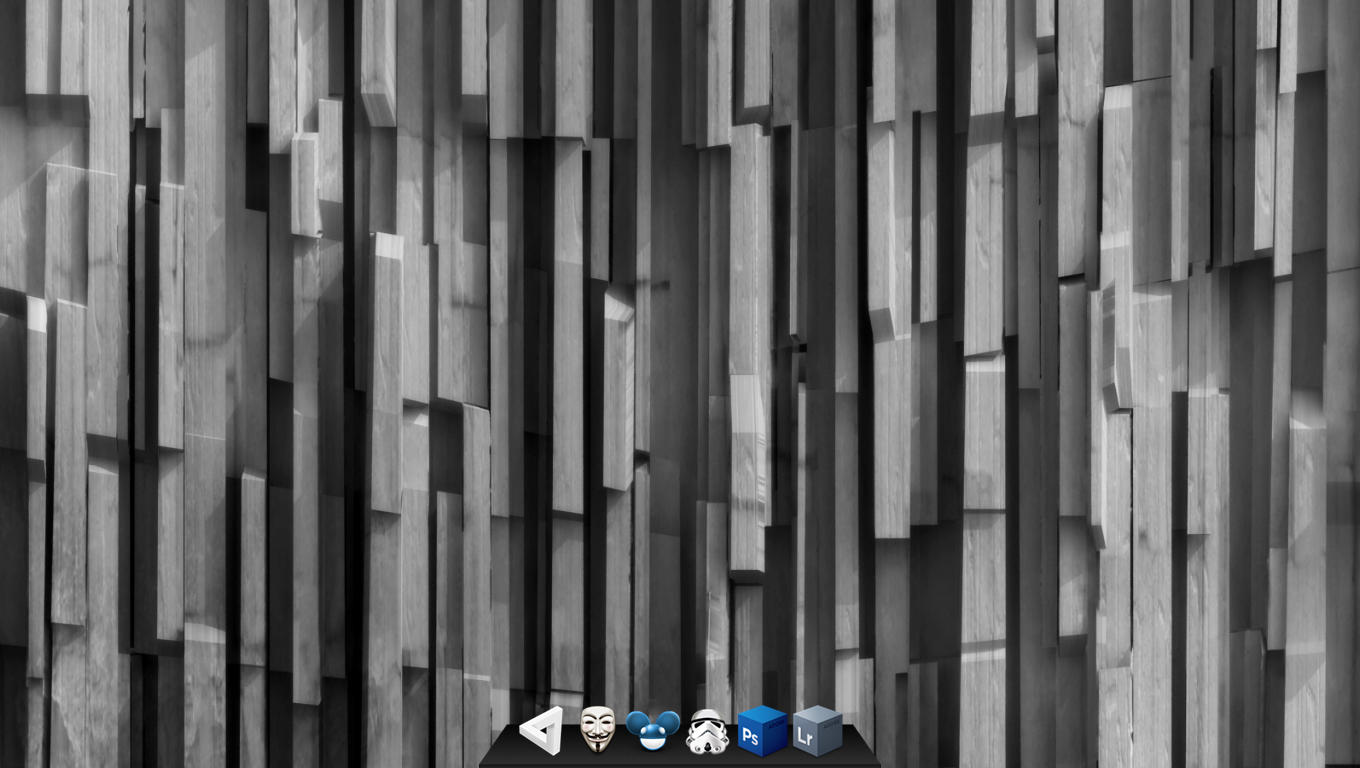 Watch
I've never been a huge fan of docks altogether.
But when done right, they can look quite good! This is not the case however, for this screenshot

This screenshot is taken from my second monitor, which is just a large LCD screen used for displaying media like films and such, and I thought it looked pretty dull with just a wallpaper, so I added the dock to give it an obvious modern-computer look.
The white shloopy woopy one is called "Umuligt"
[link]
I get the feeling A LOT of people were looking for that!
The V for Vendetta/Anonymous icon, Deadmau5 icon, Stormtrooper and Adobe icons can be found simply by searching them

The RocketDock skin is called "DarkBlock".
The wallpaper is apparently called "CanRun", but I'm yet to find the original author.
[link]