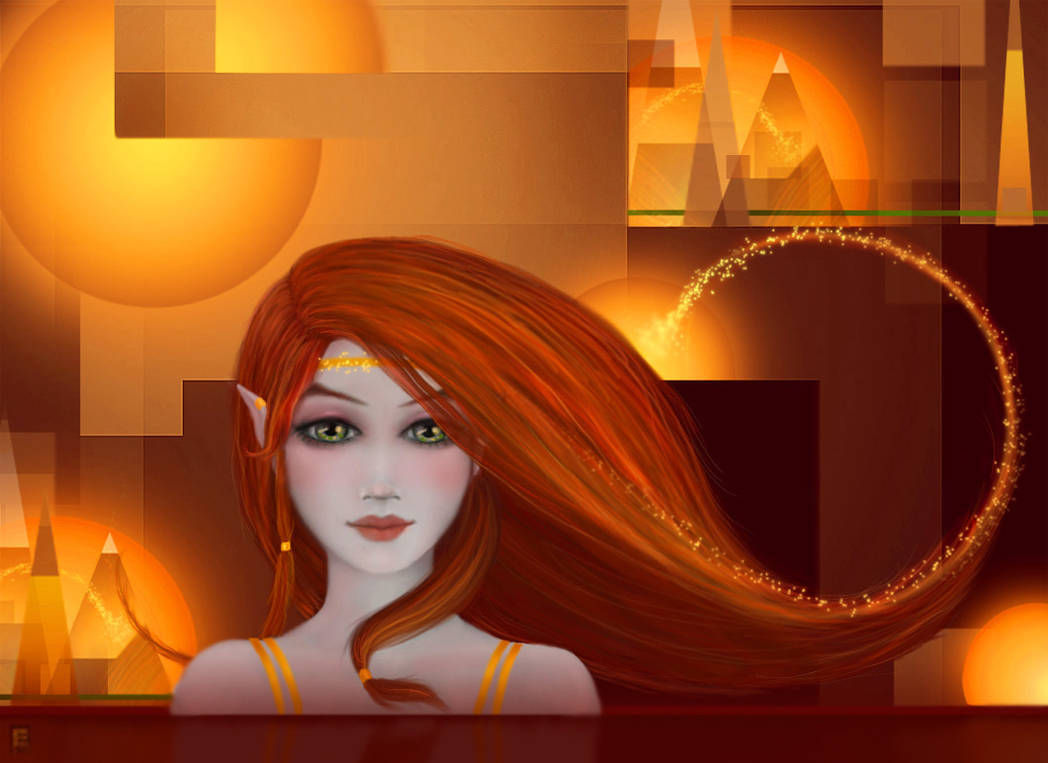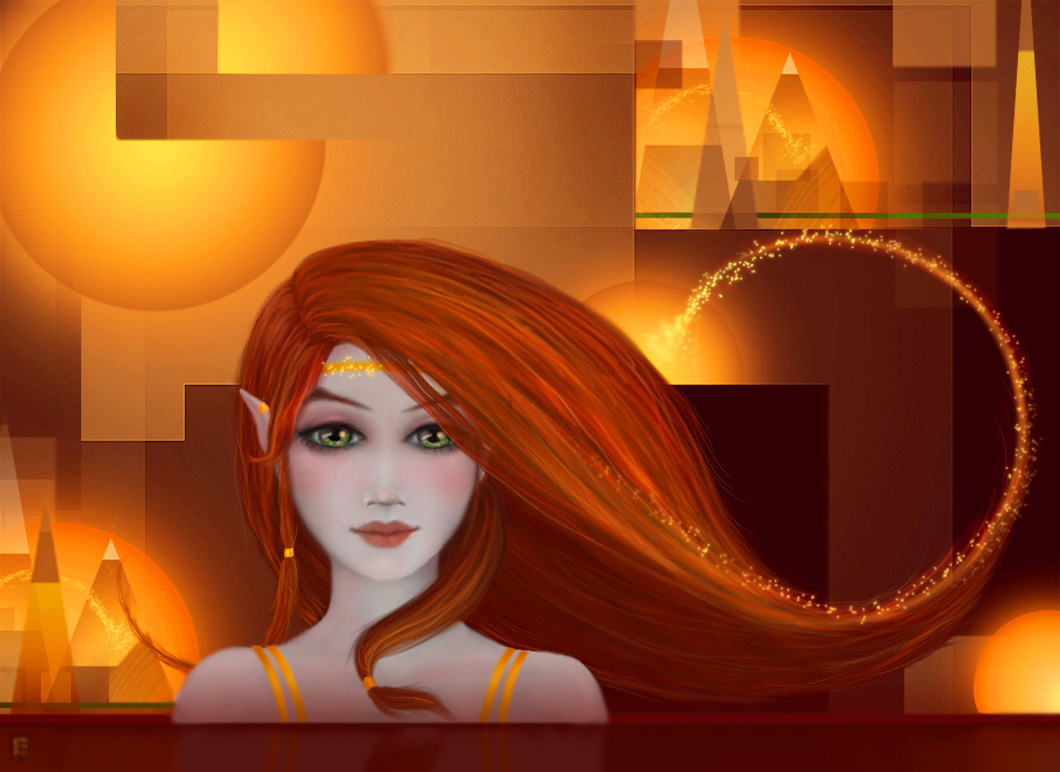 Watch

I have other stories about daughters of the sun. If i write some of these stories in pc i will let you the links to read it.

Reply

Those eyes are dangerous. A man could loose himself in them. Well done Miss Nora
Reply

Yeah, in fact they do.
In the story (in spanish):
tuscriaturas.blogia.com/2013/0…
,
the Sun daughters are capable of increasing her external beauty to unbearable heights of beauty.
This produces the death of the observer in some cases...
Reply

oohhhhh my what very lovely drawing there, soo beautiful *u*
Reply

Awesome. I'm speechless and euphoric about this picture.
Commonly, i prefer pictures of a character, from her toes to her hair, but this is awesome with this portion.
I love one thing: "you has understood the story" this thing is the best for me. Because you have understood the article your character is so beautiful.
The elvish ears is a good detail but the best detail is the glow in her hair.
PostScriptum: "
(I'm not very good at beautiful faces...) "
Reply

Ah thank you, Avengium! I'm so glad you like her

I started to try a complete figure, but kept thinking about your description of the sun daughters' hair and energy sparks, so wanted to focus on that.
The geometric shapes represent their glass structures against the sun

Thank you for your kind comments! I really appreciate them.
Reply

The glass structures are home only to the group selfcalled the sovereigns (not really sovereigns).
The rest of the sun daughters live in other structures.

Reply