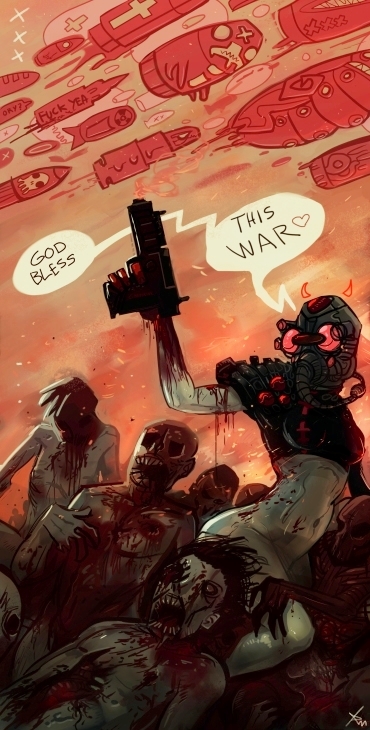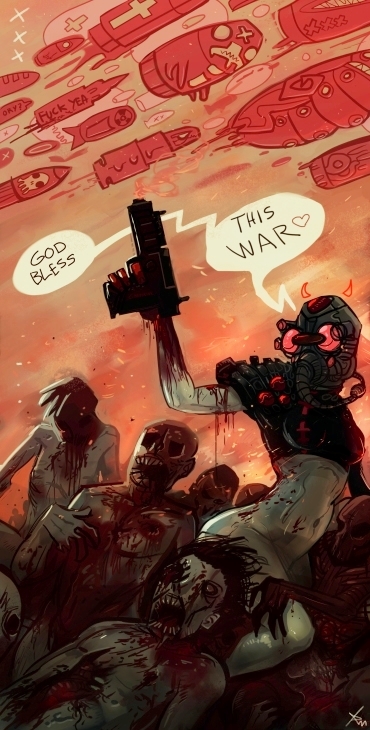 "God bless these empty shells."
Ehhh.. If you have a better idea of what to bless.. Tell me..
Was messing around a doodle. Then it became more serious but lacked any sort of idea or detail. Then
gave me a Combichrist song called "God Bless" The voice of the girl inspired me to do the rest of the image.
So. yep.. that's about it. And i does look pretty on a black background.. Going to submit the print tonight.