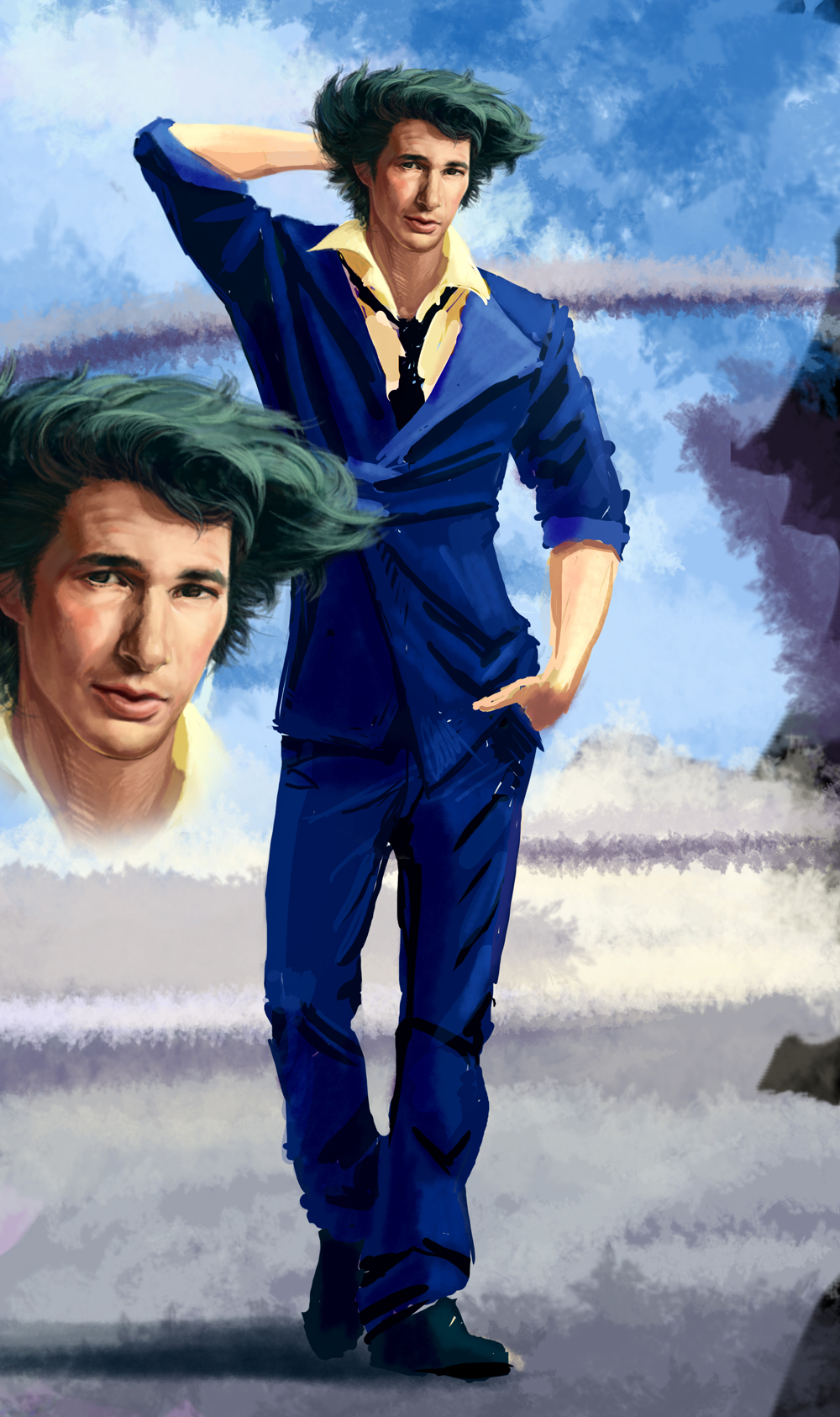 Looks like you missed your chance to guess Spike's reference. It's
Richard Gere. But as finishing Spike will get some time, you`ll have an opportunity to win any one of other characters

Your Patreon support can really speed up my work:
www.patreon.com/feael
Also,
I`m accepting commissions. Drop me a message, if you interested.

I'll try again. Faye Valentine and
Mary Elizabeth Winstead
Reply

Oh, you`re getting serious about this!

looks like I`m really far ,far away from modern popular culture, ias i remember her only as McClane daughter from DieHard 4, and even did not have her on the list! She may be really good as Faye, but i have some other actress in my mind. She is quite well known, btw. Will you try with Ed?
Reply

Oh gosh, Ed. I have no idea... Um.
Yeah, just -no- idea. A thirteen year old lanky gal. Um...
Maybe Ray Stevenson or Kevin Durand for our boy Jet?
Ooh! That girl from Maleficent..
Elle Fanning for Ed?
Reply

Aw, not again. Ed was a tough one, but there IS a girl who can go as Ed (or, there WAS a girl, as nowdays she is a beautiful woman

). But thanks for your interest, it is really important form me... so you WILL get a prize anyways, if you`ll like how it`s all come out.
And, everyone, you can still made your guesses!
Reply