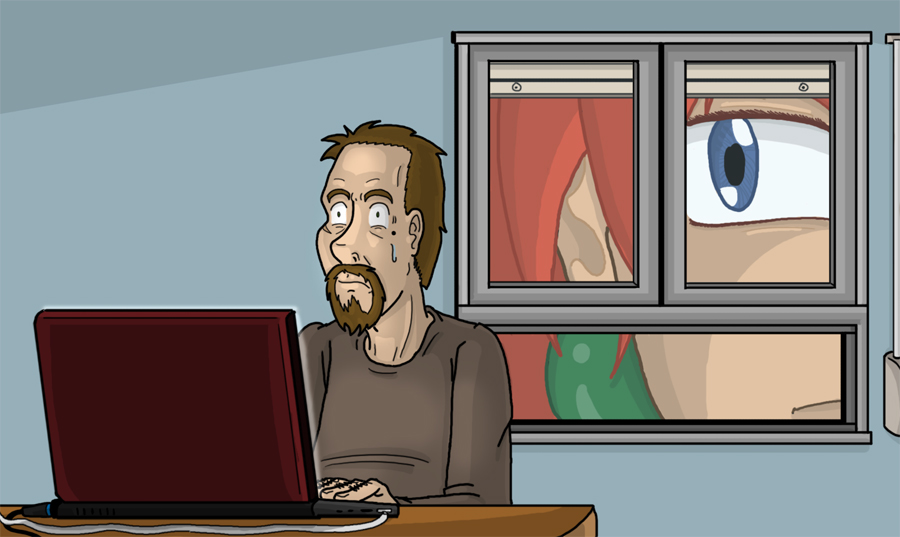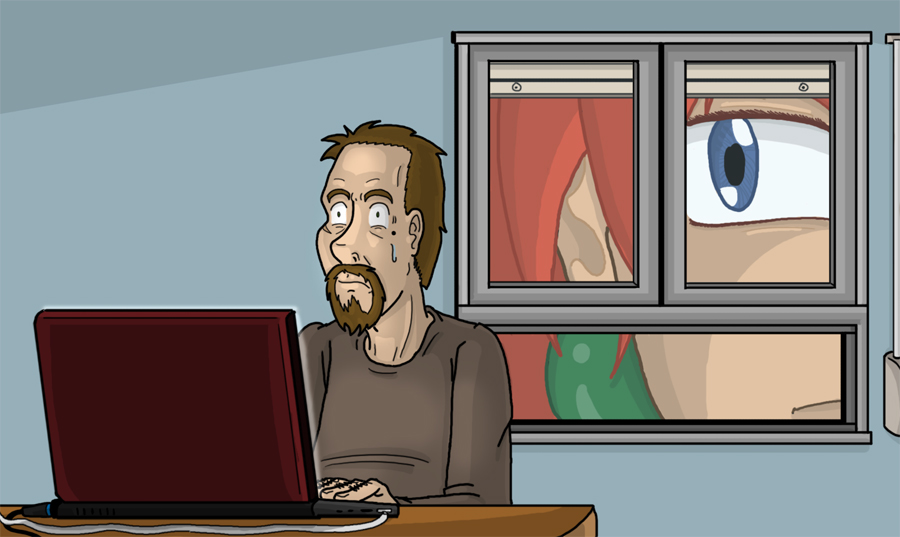 Feeling like someone is watching you, but you are too scared to turn around? It can happen, specially with -too- big redheads. Like Clara.
A quick drawing I made as a reply to
this Tumblr post
by good fella

/

(choose whether you like your stuff SFW or NSFW). Also, a good way to draw something that isn't
Zodiac
, which is fun, but I have the urge to draw something else in between pages!

Mal momento para no tener persianas XD
Reply

Como lo hice rápido, se me olvidó por completo. Y mira que estaba copiando la ventana que tengo en mi cuarto. xD Ya las añadiré luego en un momentín, pero da igual: esa mirada penetra persianas.
Reply

Fetiche de gigantas... Te tengo.
Reply

Es más curiosidad y fascinación, pero es todavía más curioso y fascinante que la gente bastante más alta que yo me resulte intimidante en la vida real... a menos que los conozca bien. xD
Reply

Si alguien lo tenía desde hace tiempo, ese era Draug.
Reply

Más que fetiche es curiosidad. Aun así, es inevitable: investigas sobre personajes cambia-tamaños para resucitar un viejo personaje, te topas con la macrofilia de frente y pasa lo que pasa. xD
Reply

Bro look a little to your left.
Beyond the fourth wall.
Hi bro.

Also there seems to be a rather large person with red hair outside your window
Reply