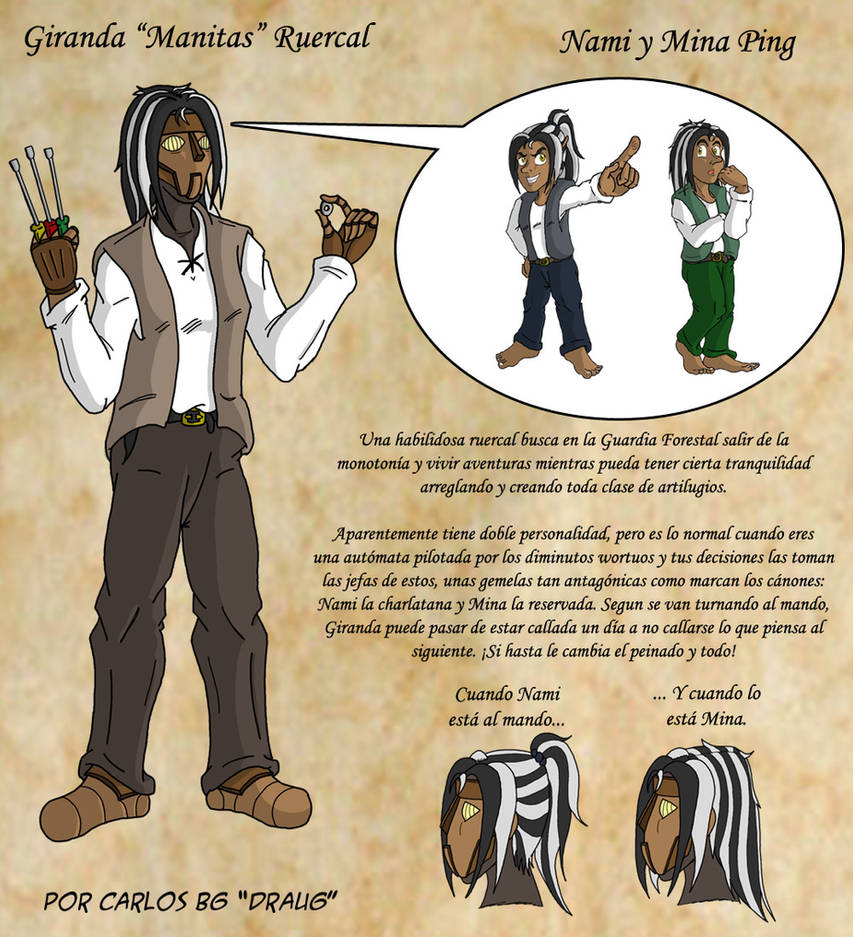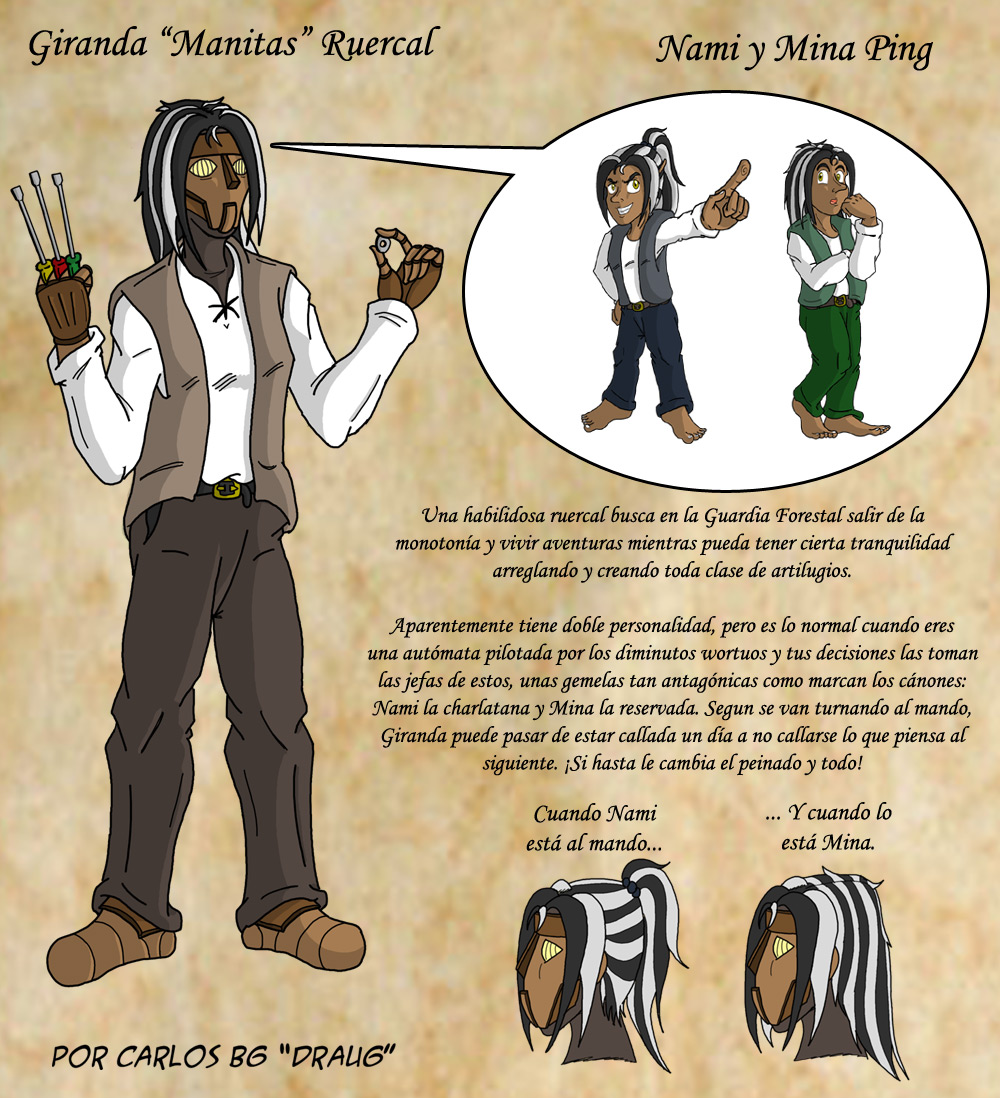 Watch
ESPAÑOL
Entrada para el concurso de guardias forestales (alias maderos) de

con motivo de su séptimo aniversario.
Alguno recordará a los ruercales, los autómatas "pilotados" por unos duendecillos llamados wortuos.
Los ruercales acabaron siendo una de las razas que se añadieron al canon de El Vosque, y ahora que podemos diseñar un nuevo miembro de la Guardia Forestal, ¿por qué no aprovecharlo?
El hecho de que "Manitas" sea una ruercal pilotada por un grupo de wortuos liderados por dos gemelas de personalidades muy apuestas no es el concepto más original, pero si ya de por sí los ruercales son... raros, ¡añadámosles doble personalidad!
Lo curioso de este concurso es que Giranda no es la única ruercal que participa. El hecho de que hayas creado una raza lo bastante interesante como para que otros se animen a crear personajes basados en esta... es que es muy bonito, de verdad. :_)
ENGLISH
My entry for

's seventh anniversary contest, this time for creating a new member of the Forest Guard (a.k.a. The PeaNuts).
Some might remember the ruercales, automatons "driven" by some little pixies known as the wortuos.
Ruercales ended being one of the races added to El Vosque's canon, and since now we can design a new member of the Forest Guard, why not making use of it?
The fact that this "Handy Lass" ruercal is piloted by a group of wortuos whom leaders are two antagonistic twin sisters isn't the most original idea, but since ruercales are already kind of... weird, now let's add a dual personality to the mix!
Funny enough, Giranda isn't the only ruercal entering this contest. The fact that you made a race interesting enough for other people to make their own characters based on that concept... is something really-really pretty. :_)