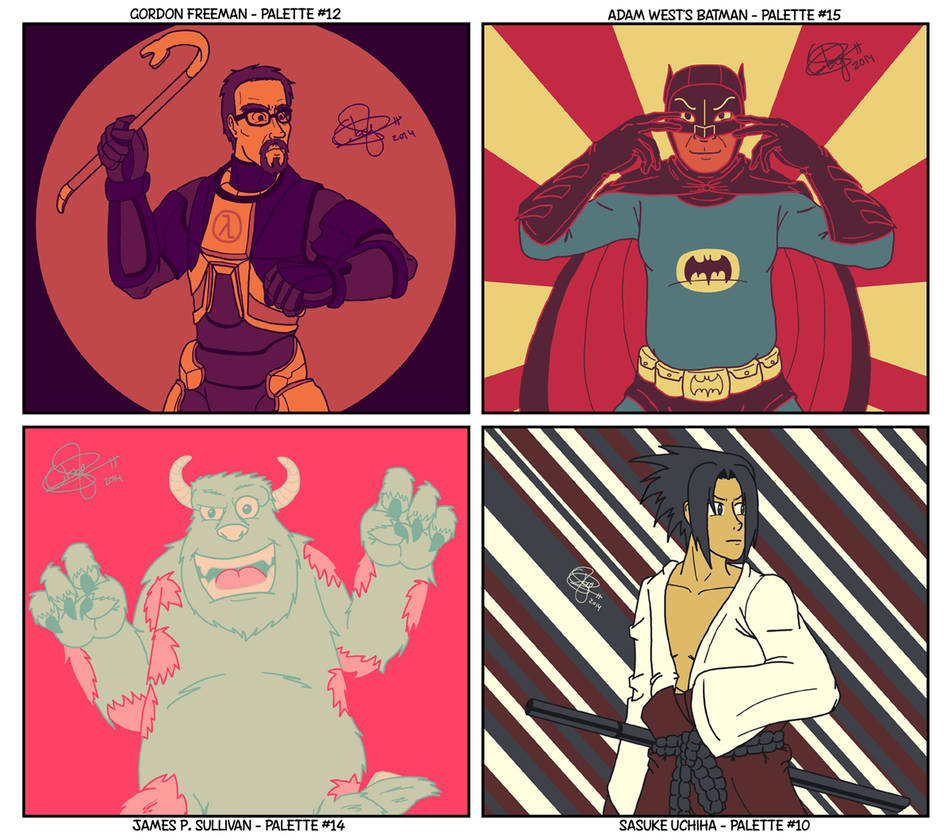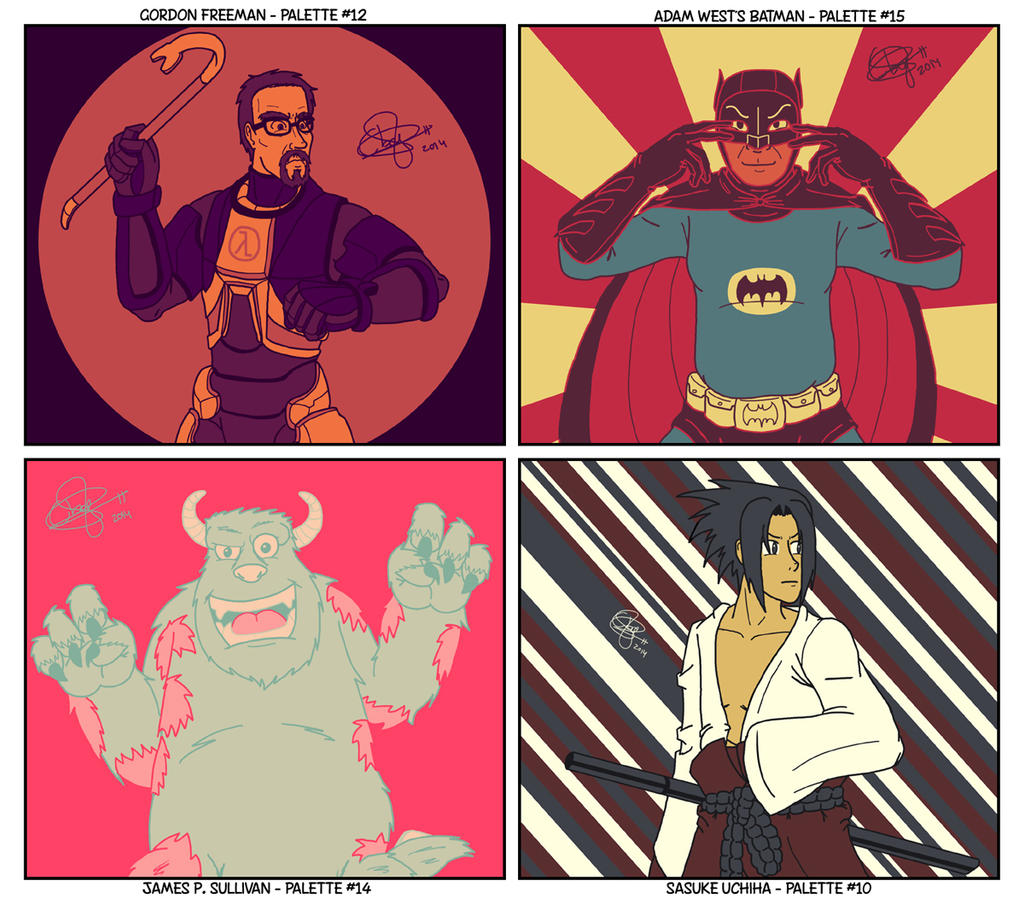 Watch
Second - and last - round of the color palette meme thing that I have been doing on my Tumblr. Had to deal with some nasty art blocks, and you can perfectly see that the two first pics are way better than the other two. Those first two were done before the blocks.

Anyway...

- Gordon Freeamn, palette 12, requested by an Anon
- Adam West as Batman, palette 15, requested by Lombarda
- James P. Sullivan "Sulley", palette 14, requested by another Anon
- Sasuke Uchiha, palette 10, requested by R0GELL

All characters belong to their respective owners.

Me encanta especialmente el Batman de Adam West, te ha quedado de lujo.
Reply

Gracias. Pena que los dos posteriores no quedaran tan bien como Gordon o Adam... Pero al menos me he divertido con el experimento y ha sido todo un reto.

Reply

Draug, quiero un wallpaper del señor West.
Reply

Eso es una locura. xD Bueno, el archivo original es lo bastante grande para sacar un wallpaper, pero con esos colores tan psicodélicos... xDDDDD
Reply