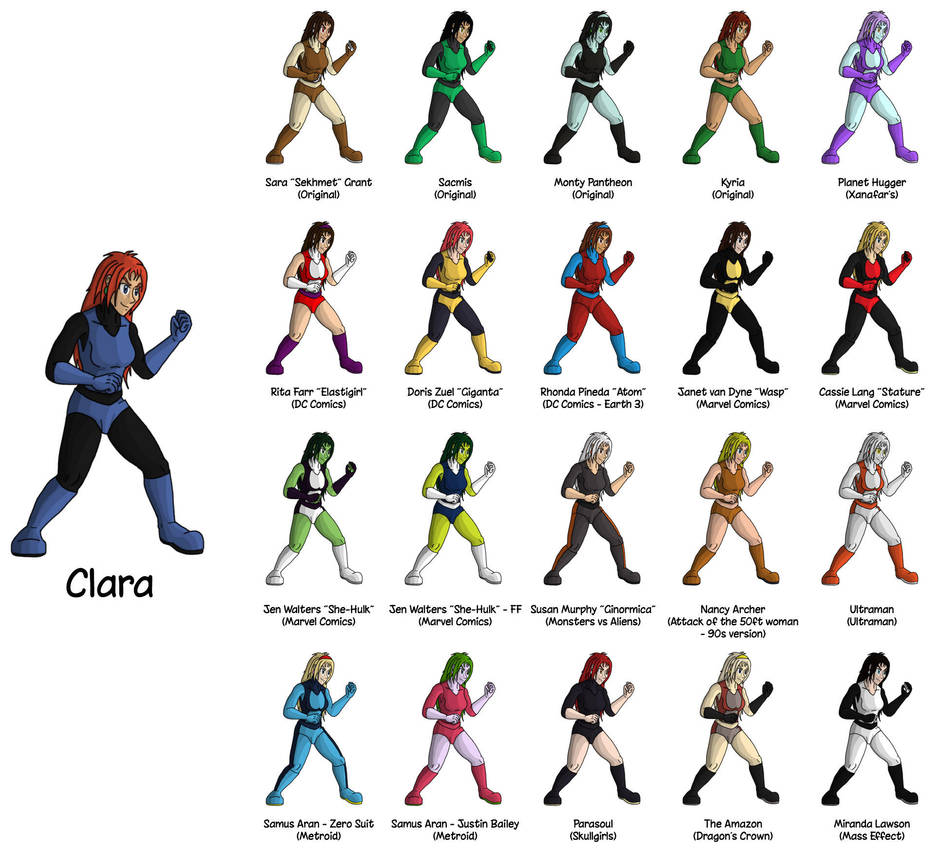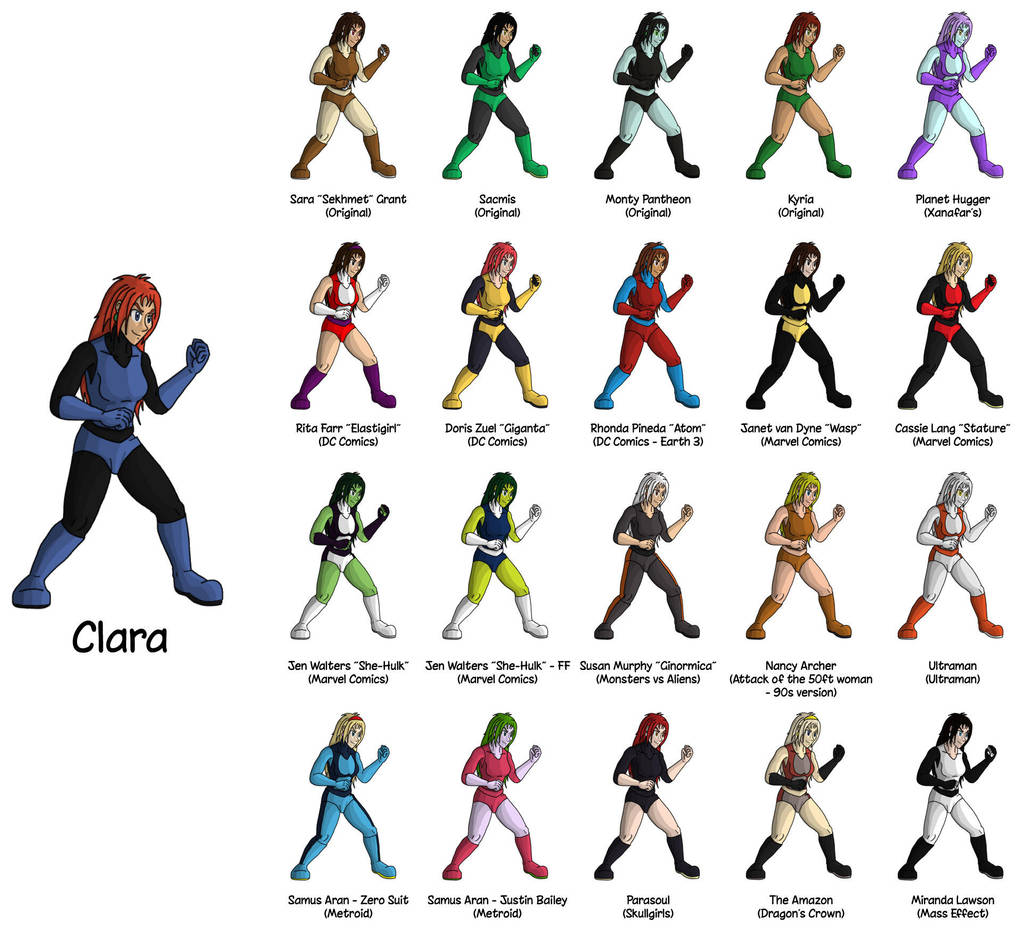 Watch
Just some crazy idea I had in mind and wanted to get it out of it...
Maybe motivated by a post I read some time ago from the Skullgirls team regarding their characters' color palettes, I pondered what palettes my characters would have if they were in a fighting game. I had this thought for a long, long time, indeed, because that post is kinda old.
But never got to work into it. And now here it is, even if it's only with the all-new-but-nothing-different Clara.
This is, of course, not sprite work. It's just one character in one pose and then working on several color palettes a-la-fighting-game. Kinda silly, but fun in its own way.
As for the palette choices, I went for some of my charactes, then

's Planet Hugger, and then moved to size-shifting, giant and amazon characters, later I went for quite tall women (ie. Samus), then got some random choices... Though maybe not that random... I chose Parasoul because of that SG post - she was used as an example for color palettes -, and Miranda because of how Clara's palettes were turning out and her outfit would suit, even though the character herself isn't my cup of tea.
All character references belong to their respective owners.

Mira que he dibujado gigantas durante estos últimos años, menos la tuya! *Apuntar "Clara" en tareas pendientes*. Gracias por acordarte de la azulita :3
Reply

Es más semi que 100%, pero bueno, es una chica de altura considerable. xD
Y no me iba a olvidar de ella, claro, hay que tener en cuenta que Planet Hugger causa mucho impacto entre mucha gente.

Reply

No sé hasta qué punto le gusta a la gente. Los fans que más mueven mis trabajos por ahí son los de los farts XDD
Reply