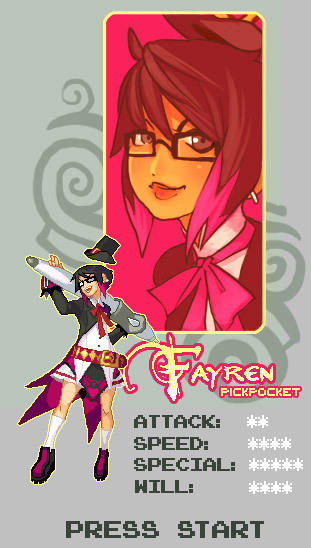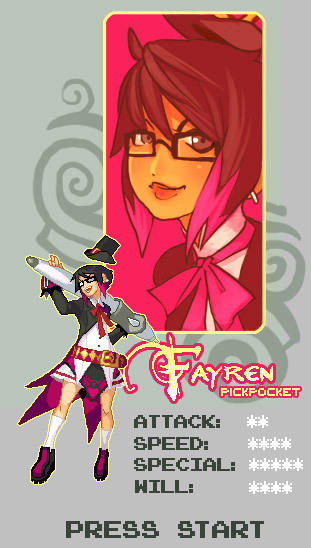 Watch
It's about @#% time. Seriously. Was really tired of my old ID. 8<
Joint project done with a whole bunch of seriously awesome artists. <3 You'll be seeing theirs soon too. In fact, this will probably be edited again once everyone gets theirs up.
ITS TIME FOR SOME ARTIST PIXELFIGHTER!!
I know it makes no sense for me to be a ringmaster, when my name is fayrenpickpocket. I will admit it didn't even occur to me to draw myself as a pickpocket until I was already done with this. I'm not too quick sometimes.
Check out the other artists with theirs! (This list will grow!)
OH GOD TOO MANY TO LINK. CHECK THEM ALL OUT ON
WANT TO JOIN THE FIGHT?!?
Check out these guidelines
[link]