Hello. I'm Fawfulthegreat64. I do mostly Mario series art.
Here's a list of my fandoms and opinions on them.
---Mario Franchise---Mario
is by far my most dedicated fandom. My favorite game is Super Paper Mario, and my favorite characters are Fawful, Dimentio, Count Bleck and many others from the RPGs. Of the main series cast my favorites are the Mario Bros., Bowser, Peach, Wario and Waluigi (if he counts). My least favorite characters are Toad, Pink Gold Peach and Daisy. I hold a great disdain for Paper Mario: Sticker Star and all its influence on future Mario RPGs. Story and original characters should not be removed from these games, they are part of what defines them as my favorite series ever. This shows even in Color Splash with Huey being by far the best thing about that game, proving they can still create good characters for the series but refuse to make more than one per game.
I'm also a VERY strong supporter of Mario RPG characters in the general Mario series. I'm tired of them always being one-offs/limited to a few games and not even referenced in other games. They barely get merchandising, are never considered as selectable Mario Kart players, etc. So that's another thing you should know about me, I will NEVER approve the segregation the Mario series is currently employing between the main Mario cast and the characters introduced in the RPGs.
I guess I'll list Mario-related pairings I support. Some are a bit out there. Blumiere x Timpani (canon), (Paper) Peach x Mimi, O'Chunks x Nastasia, (Paper) Mario x Vivian, Luigi x Peasley, Pauline X Peach, and Dimentio X the cold dead waters of the River Twygz
However none compare to the hottest ship of all:
---Side fandoms---The Brave Little Toaster:
Rediscovered this in 2015 after forgetting its existence since childhood [or rather it being one of many things my parents forced me to 'grow out of']. I love this movie and yes, I also love the sequels. Everything about these movies is nostalgic to me so you'll occasionally see art from them here.
SpongeBob SquarePants:
Watched so much of it as a kid, another big source of nostalgia. I don't draw content as much though since there's so much art of it already out there. Favorite episode is Band Geeks, used to be Rock Bottom but Band Geeks is on a whole other level of amazing. Both movies are good, but I have not watched much of the modern show. Heard it sucks, I'd probably still enjoy it but I don't have television.
Wreck-it Ralph:
Best movie I've seen this decade. I love the plot, the characters (especially King Candy/Turbo), and the expressive animation. I like the sequel too but the original is still my fave.
Despicable Me:
I know these movies have quite a controversial reputation because of the Minions, but I like them mostly for the other characters like Gru (you know, the actual protagonist). Minions are nothing special so I understand why their immense pandering is annoying, but I just wish they'd make more merchandise and market the other characters from these movies more.
The Lorax:
I loved the original short and book as a kid, and the memes based around the 2012 movie brought me back to it. Then I saw the movie and liked it too. They're pretty different but I don't think the movie is terrible. Nostalgia still puts the original above it probably though.
"Guilty Pleasures:"
I have a history of liking animated movies that have mostly bad/unfavorable reviews. Examples (other than Illumination movies and the two Brave Little Toaster sequels) are
A Troll in Central Park
and
Tom and Jerry: The Movie
. So as you would guess, I consider them underrated.
Visit my Youtube channel where I do gaming and miscellaneous videos whenever I'm not slacking:
www.youtube.com/fawfulthegreat…
You can also find some of my art on Tumblr:
fawfulthegreat64.tumblr.com/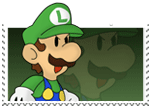 ---Favorites---
I usually sort favorites from other artists into folders. The basic Favorites folder is usually only added to when I'm on mobile, because I have to add to that folder to get to the drop-down of my other folders. Otherwise, I have folders for Mario, Brave Little Toaster, SpongeBob, Wreck-it Ralph, and art featuring my mascot (Fawful in a purple tux and top hat). Anything else goes to the Misc Favorites folder. Do be warned that I occasionally favorite NSFW content.
Favourite Visual Artist
The designers and art directors for my favorite franchises
Favourite Movies
The Brave Little Toaster series, Wreck-it Ralph, Despicable Me series, The Lorax, both SpongeBob movies, A Troll in Central Park, The Lion King, Monsters Inc., Coco, Toy Story series, Short Circuit 1+2, Tom & Jerry The Movie, and more
Favourite TV Shows
SpongeBob SquarePants, Tom & Jerry, Regular Show, Family Guy, lots of other cartoons I used to watch
Favourite Bands / Musical Artists
Parry Gripp, composers for my favorite games (notably Yoko Shimomura)
Favourite Books
The Lorax, A Series of Unfortunate Events, Captain Underpants, etc
Favourite Writers
Everyone who wrote the books/songs I like and the scripts for movies/games I like
Favourite Games
Almost everything Mario, especially the Mario & Luigi series (first 4, including remakes) and Paper Mario series (ONLY the first 3)
Favourite Gaming Platform
All Nintendo consoles~
Tools of the Trade
Photoshop for various things, Illustrator for vector-based styles like Paper Mario, SAI for fuzzier/M&L-esque styles, Blender for anything with models
Other Interests
Food (I often stuff my face with unhealthy greasy foods and soda yet I'm not obese somehow)