2019
Sean Astin (Samwise 'Sam' Gamgee - The Lord of the Rings) trying to say my name is my current favorite thing

His comment on my art utterly made my day.
---

I couldn't manage to capture their majestic antlers in landscape video mode

2017 [FINLAND/HELSINKI & ESPOO]
According to an old Finnish tradition, witches and trolls which are known by the Finnish name "trulli" are particularly busy on this special day and bonfires are believed to scare them away. After banishing spirits in Seurasaari Island, we travelled to Espoo and fed reindeers in their natural habitat in Nuuksio forest.
---
---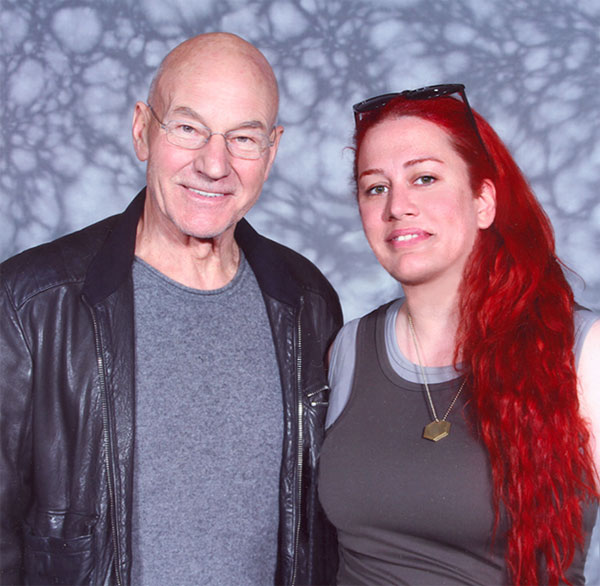 [USA] With Sir Patrick Stewart. After our photo shoot together, he went back to movie set with Michael Fassbender. Happy 73rd birthday!
---
---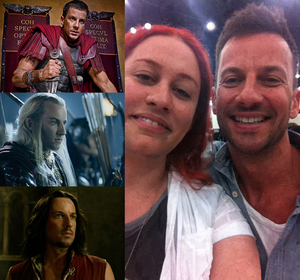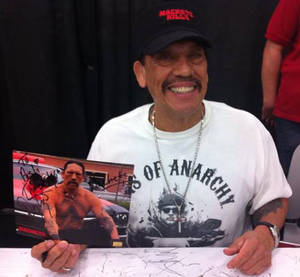 [TEXAS]
We are here for the international comic book artist meeting. Besides
Boris Vallejo
and
Julie Bell
, the one and only
Bernie Wrightson
and several actors are here as well.

Craig Parker (left) is one of my favorite Kiwis. You may remember him as the elf
Haldir
from The Lord of the Rings or
Cladius Glaber
from Spartacus
Blood and Sand. Danny Trejo and Michelle Rodriguez made a surprise appearance. I was bewildered when Trejo asked how to spell my name, so that was the reason: He did draw a cute little heart on my name with a huge grin

(center)
---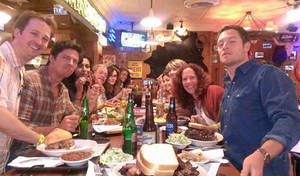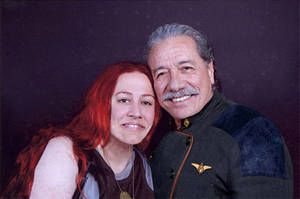 Attending Battlestar Galactica meeting with old and new actors together. We have Dirk Benedict from A-Team and Noah Hathaway from Neverending Story
with us as well.

With our godfather Admiral Adama, Edward James Olmos (right). I salute those who remember his Gaff and Castillo characters in Blade Runner and Miami Vice. After having drinks in Hilton bar, we gathered at 'Colonial Dinner' in NASA. So Say We All.
---
"Run and tell all of the angels
This could take all night"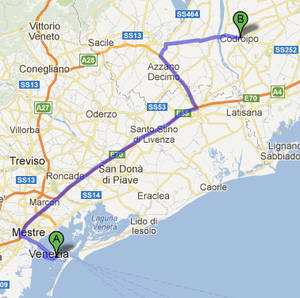 [ITALY]
Rode my bike from Venice Italy to Codroipo Villa Manin for the
Foo Fighters
concert. While fueling up in a gas station, I met a girl from Russia by chance who said she was one of the models in Mehmet Ali Erbil's show (lawl). After having lobster & wine as a posh dinner, thanks to Italian friends, cold beer was waiting for us. Getting lost in a huge cornfield in pitch-black darkness after midnight and being thrown into an adventure after meeting a friendly old Italian police officer is another story. Saluti.