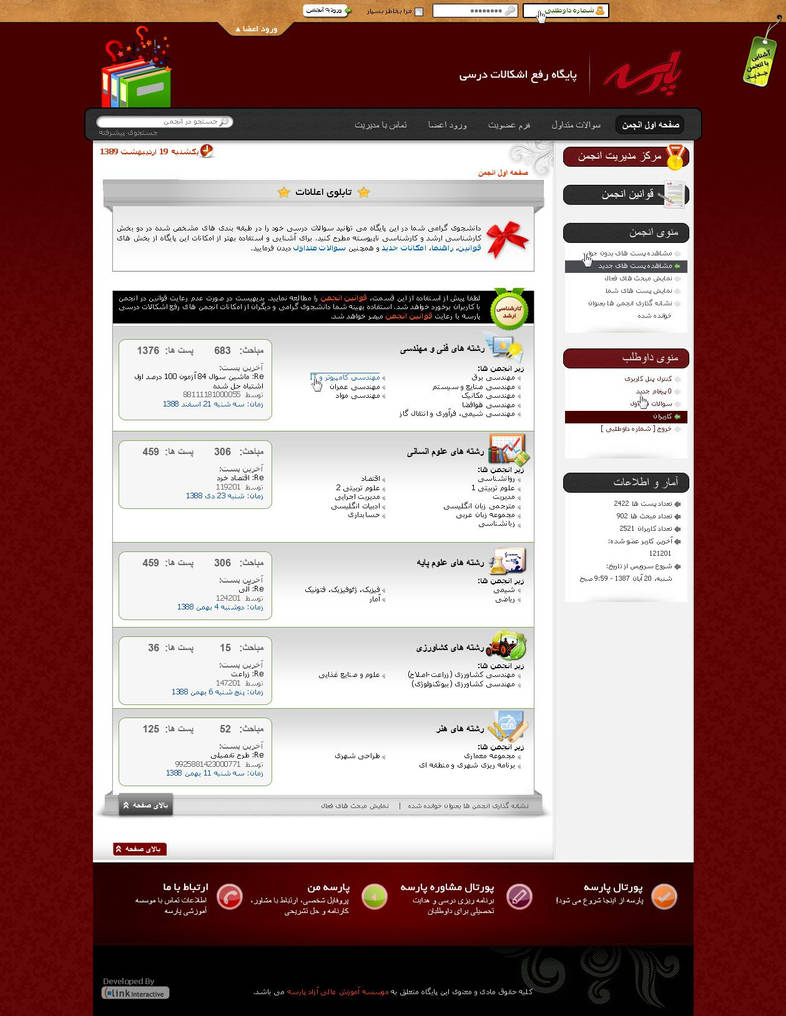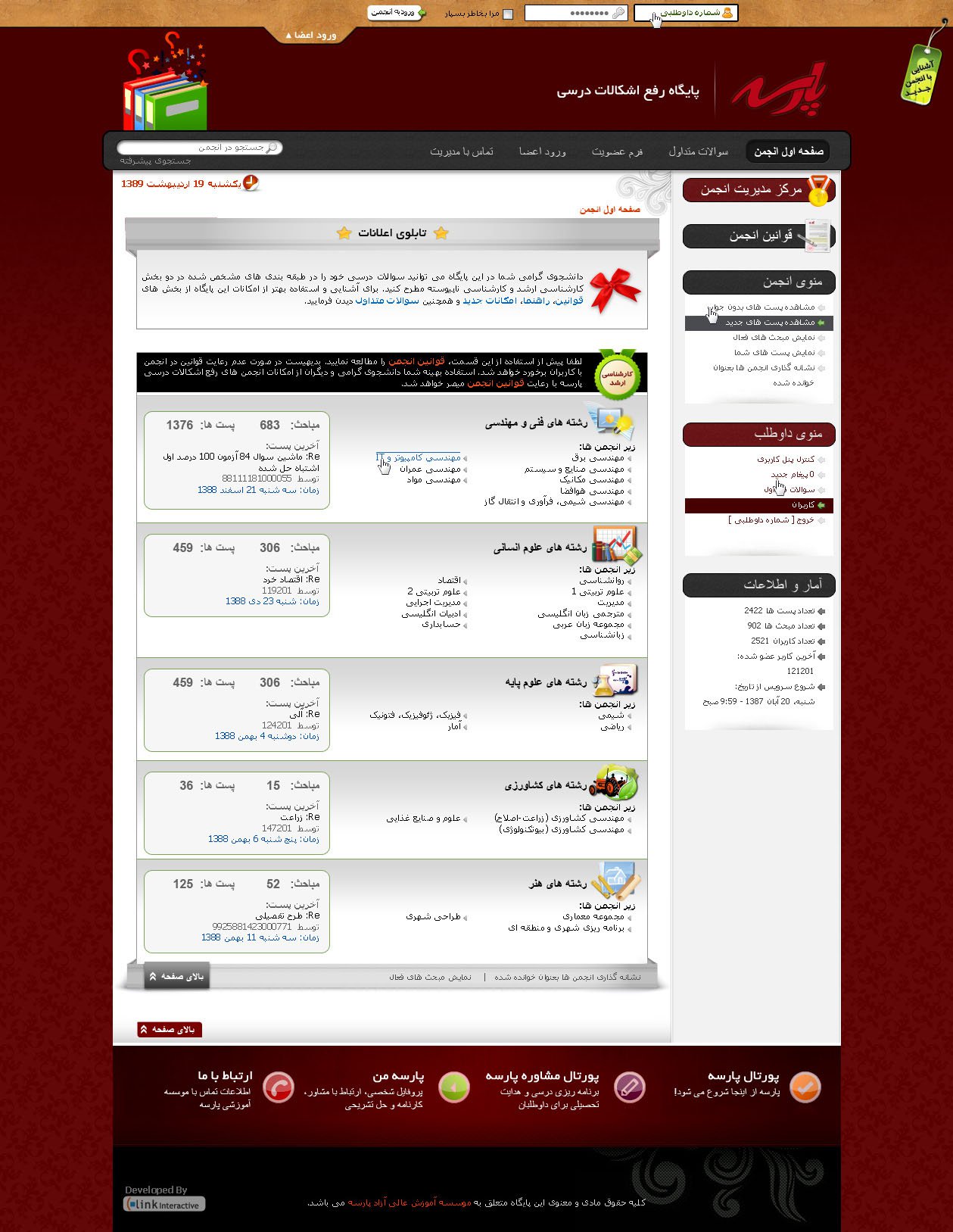 Watch
A highly modified forum interface design for an educational institute forum. The actual design has been converted and hard-coded to HTML, CSS and PHP, however it hasn't gone live yet.

By saying highly modified, I mean there was lots of structural and fundamental changes to the forum source code and the way usual forums UI work to adapt the new Web2 standards like table-less design and integration with other websites and social networks. In other words, it's been heavily modded.

chera bordere baazi az box ha rangeshoon sabze???

to ke bishtare safhe ro ba toosi va ghermez tarrahi kardi???

be nazare man boxe jostejoo bishtar niaz be kar kardan dare!
oon ghesmate kar shenasi arshad ham age be jaye meshki, az range backgrounde safhe estefade koni behtar mishe!

khaste nabashi, vali oon yeki kare entesharateto bishtar doost dashtam ta in!
Reply

mamnoon az commentet,
kodoom box ha sabz hastan? motevajeh nashodam.
in tarahi baraye yek forum hast, mosalaman kami ba website haye mamooli fargh dare element hash, dalili ke bg karshenasi tire hast baraye ine ke tavajohe bishtari jalb koneh.
nazare lotfeteh

Reply