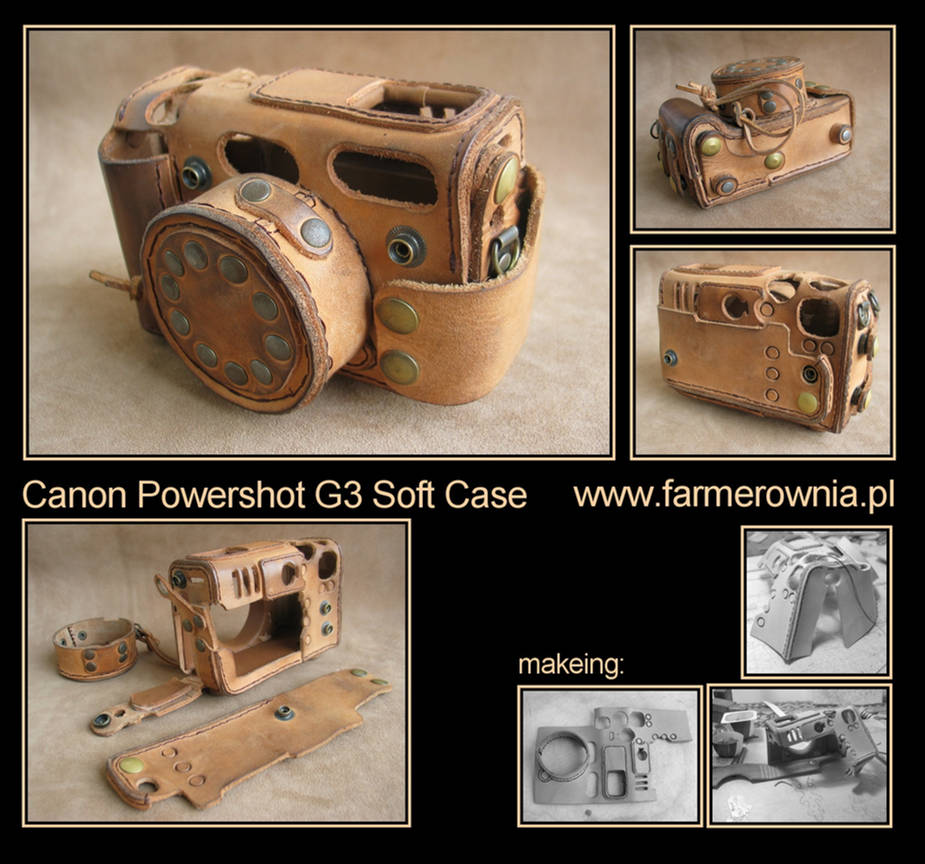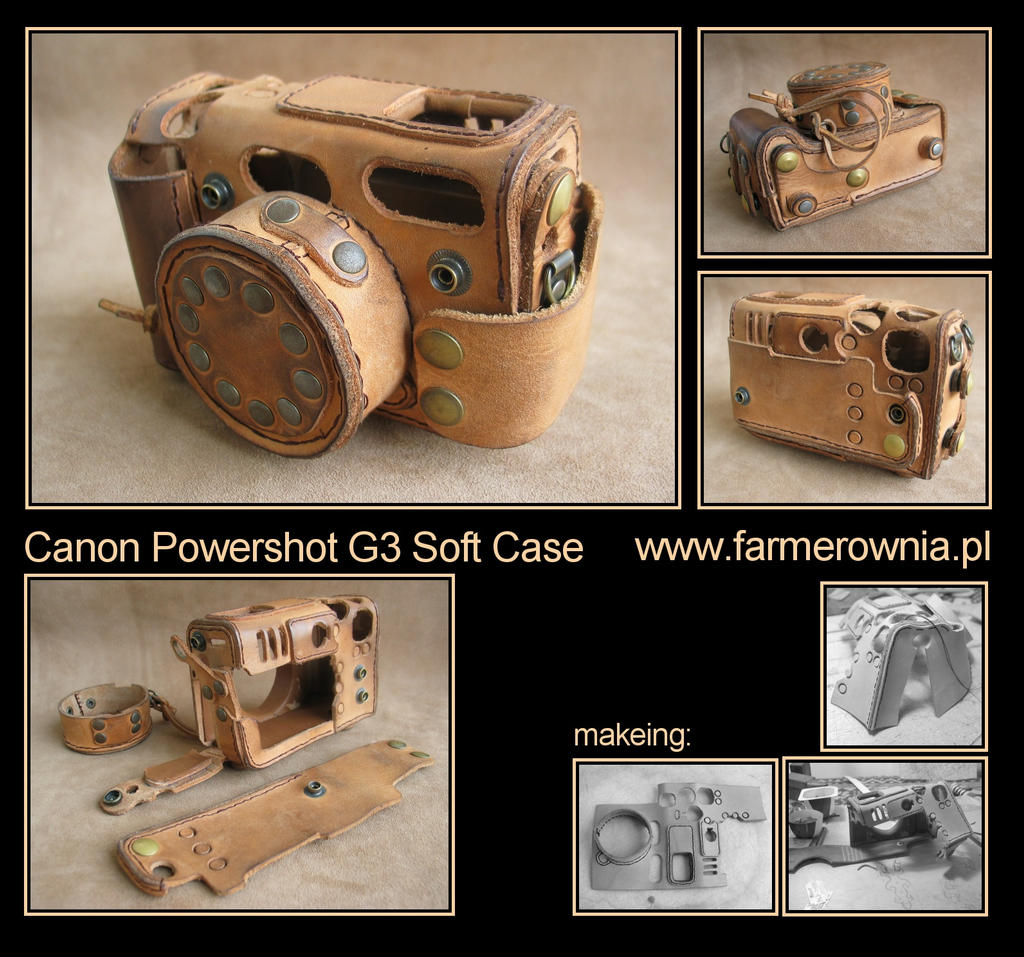 Watch
Canon Powershot G3
Front view .. The idea was to make soft case in that way to not disturb working with camera. And its work perfectly. every button or screen is able to use.
SEE MORE OF THIS STUFF:
[link]
www. farmerownia .pl
Daily Deviation
Given 2008-03-29
by ~
farmer-bootoshysa
has come up with a truly wonderful, functional and downright kick-ass way protect a camera.
Canon Powershot G3 - softcase
is an impressive leahter accessory and truly somthing every adventurer would need on their travels to protect their camra! (
Suggested by FrockTarts and Featured by Myana
)