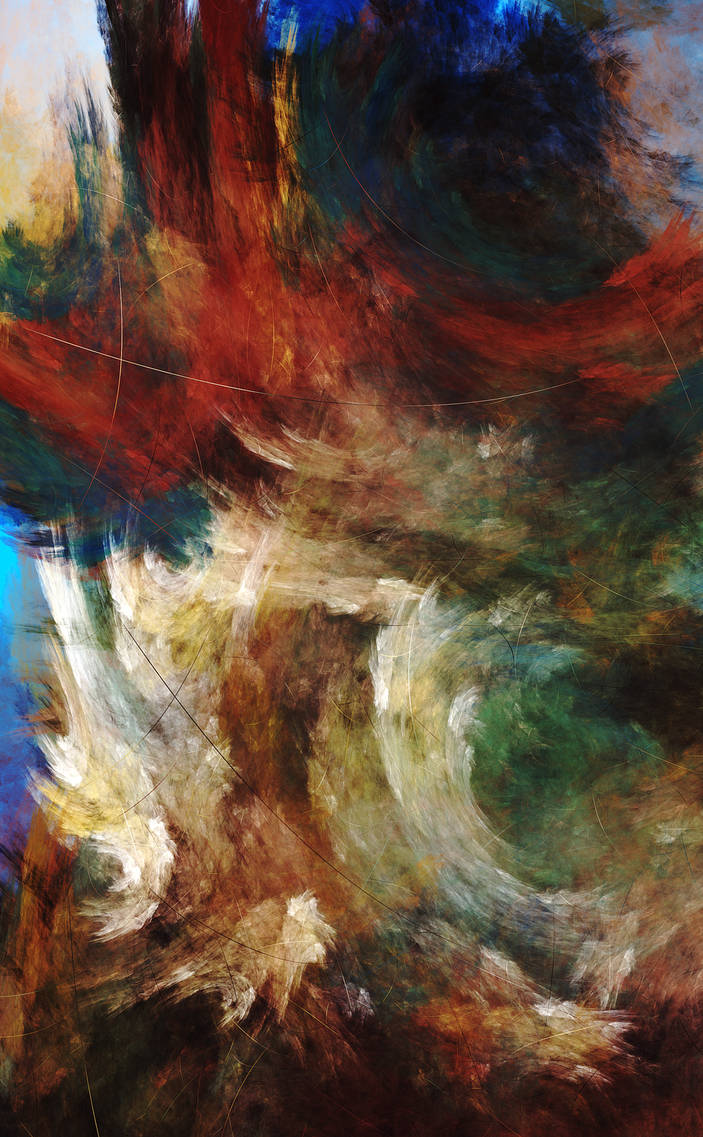 Watch
The full view of this piece is simply stunning and it is one of the best fractals I've seen done like this. I'm actually really impressed with this work of your and your works in this style lately.

However, I'm displeased with one aspect of this particular work and I feel that removing it would improve upon it as a whole.

In the center left side of the work is this glaring blue spot. There's no texture there and the blue, over all, doesn't really work with the rest of the piece. It's jarring and unattractive in an otherwise stupendous piece. My suggestion would be to put the work in a tighter crop and shift it over to cover up that garish spot.

Aside from that, I love this one, this is gorgeous.
The Artist thought this was FAIR
21 out of 21 deviants thought this was fair.

Seeing this in full view is mind-blowing. When I first saw this, I seriously thought it was a painting, not a fractal. I wish I could be like you when it comes to this. This piece is simply magnificent and I would SO hang this up on my wall!!
I love the earthy tones and the feel to it. The blue that's thrown in, isn't bad, but to me, seems out of place. It does make it interesting being in there though. I've also noticed that if you turn the fractal around, you find odd shapes and stuff. At least to me. Pretty sweet!
Overall, I definitely give this beautiful work a 10!

The Artist thought this was FAIR
13 out of 13 deviants thought this was fair.