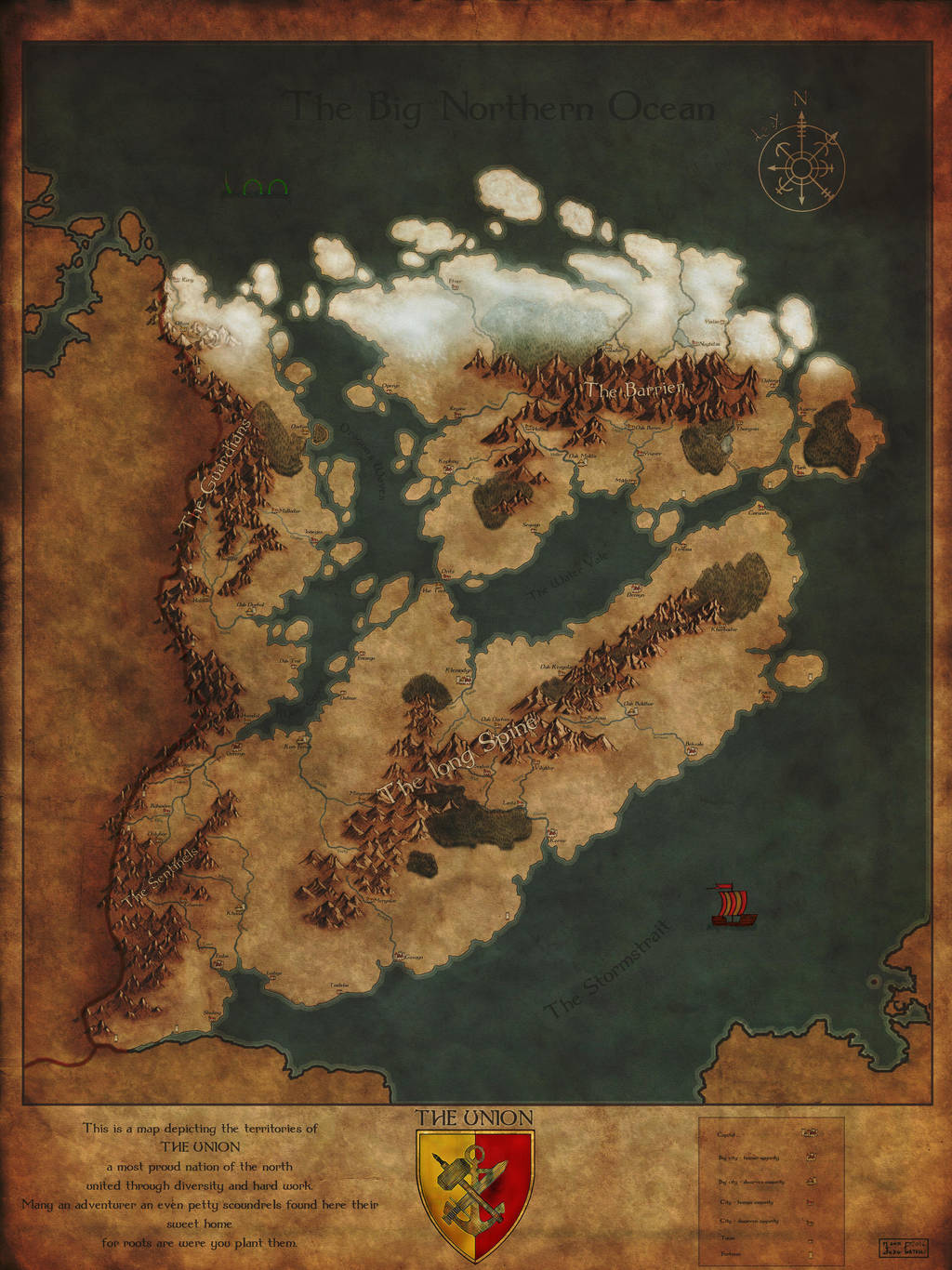 My map for the Guild World Map, a community challenge at cartographersguild.com.

How on earth have I missed this while browsing the World Project on CG?! It's gorgeous, I love the rough feel of the texture and the beautiful dark colors!
Reply

Reply

Reply

Thank you!
And
if you find it interesting,
you should look at
the whole project
on the site
,
there is
a map
of the whole world
made up of the
individual user
maps
,
each
in a different style.
Reply