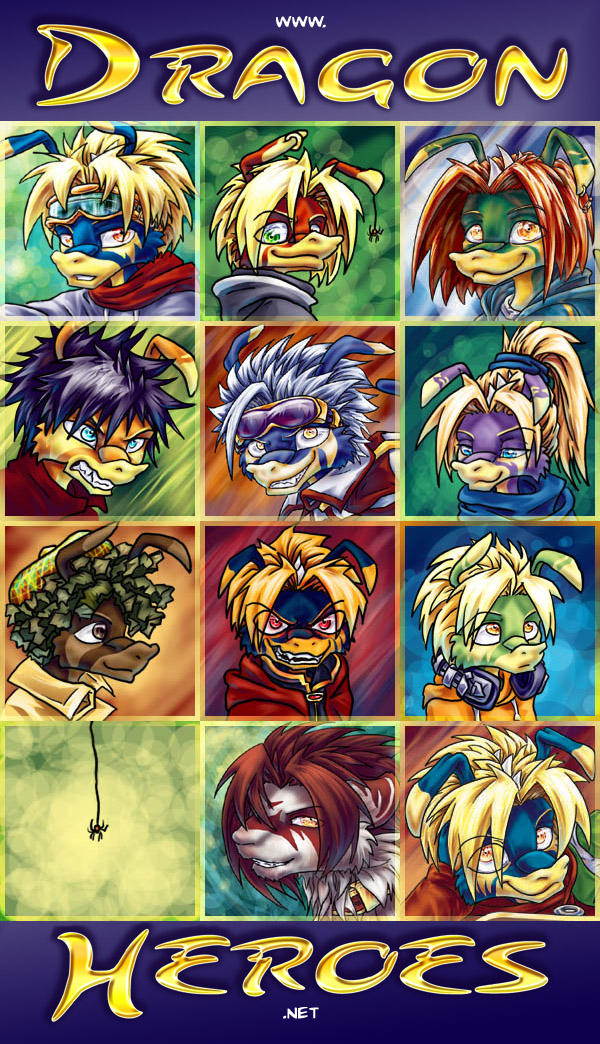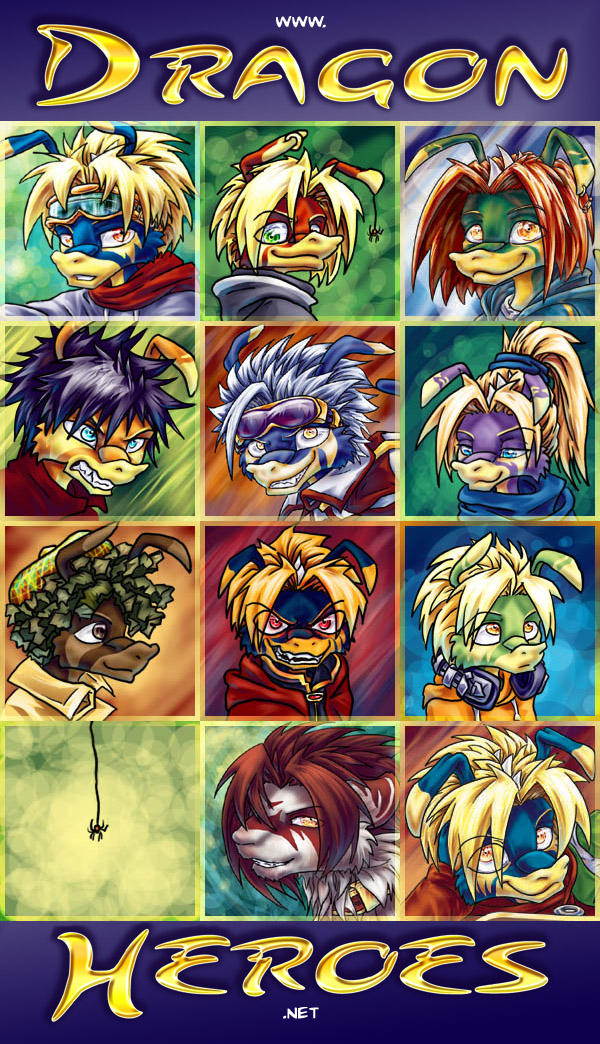 Watch
New portraits of the main characters from my comic Dragon Heroes.
From left top: Fayllen, Mirrage and Stacey, the three oldest characters + Zeero the spider on Mirrage's left ear (and also at left bottom),
at the next line are Daisuke (a japanese samurai), R-Jay (a snowboard racer from the North) and Cailynn,
below Choco Jo (a saxophone player), antihero Zephire with luminous eyes and at the end Acid-Ash, a computer hacker.
At the middle bottom is Dark, Stacey's 'megadog', and the last one is a previos version of Fayllen, so you can ignore it.