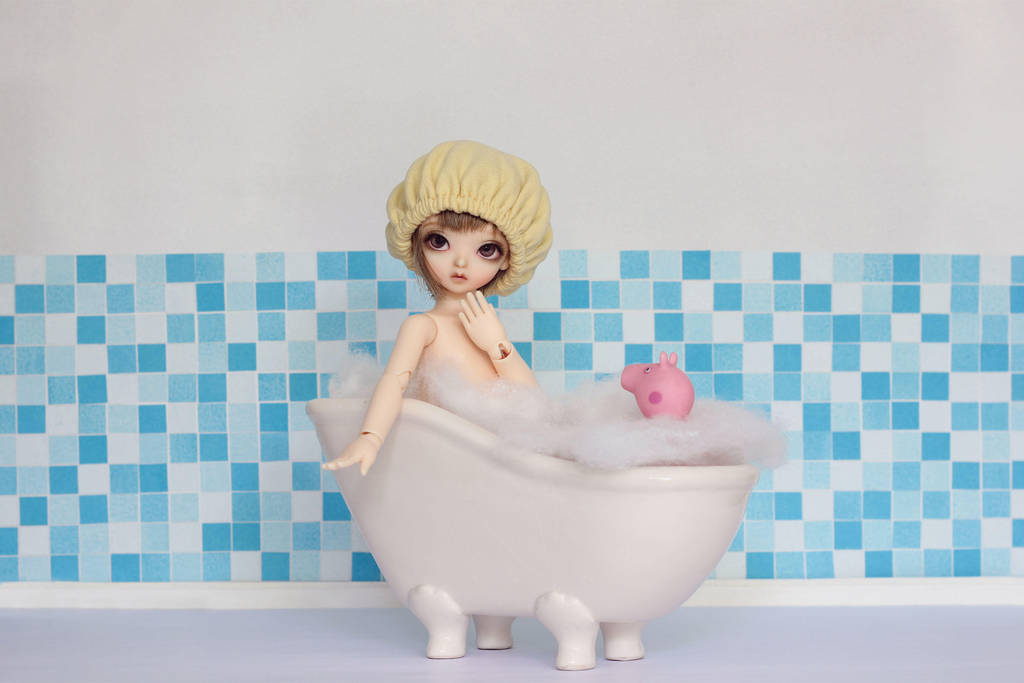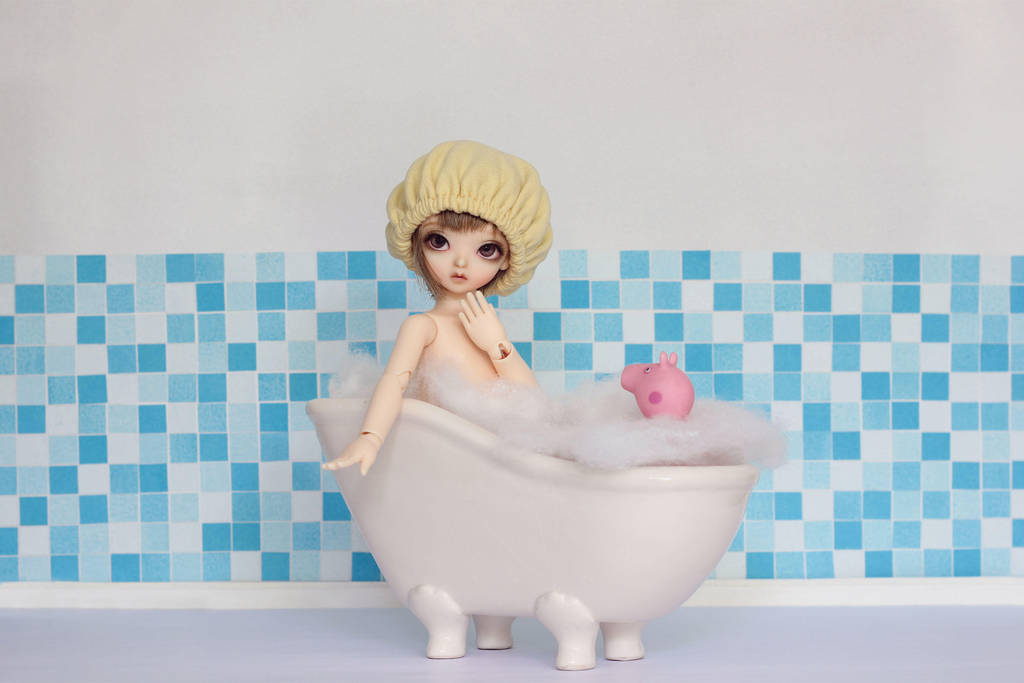 Reply

so cute

i love the peppa pig
Reply

Super cute shot and setup! I love those props and the tiled wall.
Reply

Thank you!!! The tiled wall is just squares of paper I cut and glued on a cardboard

Reply

That is amazingly adorable! Well done
Reply

Oh my gosh!! How cute!!

Reply

This has to be the cutest thing ever awwww! XD ♥ Love her little bath cap hahah~ Now Lulu wants a bath tube as well...
Reply

haha thanks! I'm so happy you like it! I took photos of how I did the bath cap for a tutorial. It's really easy so I don't think it's worth it but I'll probably upload it to my blog sometime soon XD
As for the bath tube, I'm not sure where you could get one, they were giving this one away with every purchase of X amount of beauty proucts in a store like 5 years ago XD I'm pretty sure it shouldn't be hard to find one though

Reply