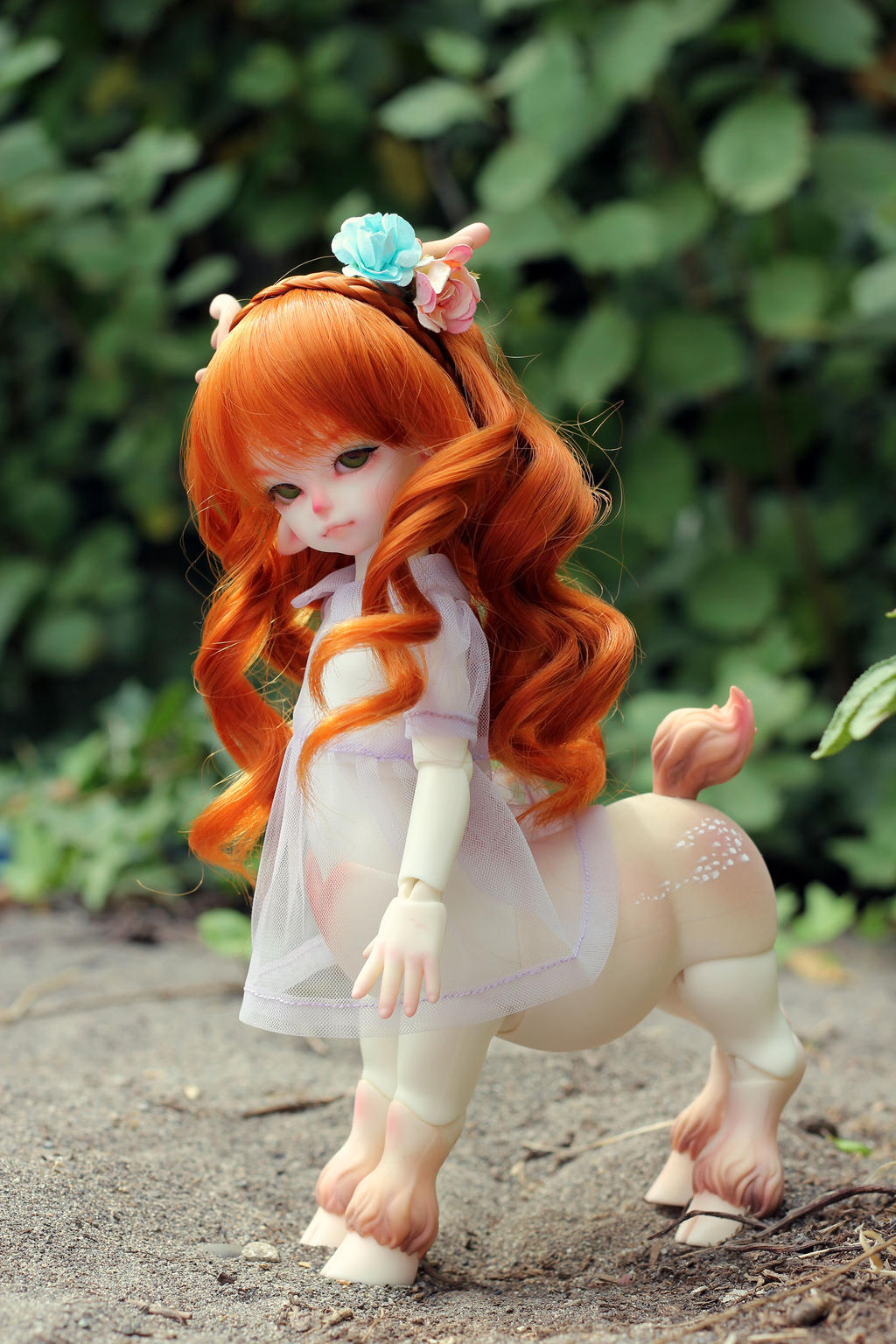 I got this dress for Serafina a while ago. She's not the kind to use clothes, but I thought this would be nice for her. She also got new eyes (mako) and a change of eyelashes.

She's not a fairy, but I couldn't come up with a better title.

I should photograph her more often.

YES I REDID THE PHOTO XD
Happy easter everyone!!

She's so adorable with her cheeky expression

I love, love, love the color of her wig.
Reply

Thanks!! I love her wig color as well!! At first before I received her I planned to do her wig and face up in aqua colors, but changed my mind little before She arrived. And good thing I did, I can't imagine her in any other color now

Reply

Her colors are perfect for the woods, and the hair draped over the shoulder is a very nice touch. Such a pretty girl!!

Reply