Now that the
journal mood issue
has been resolved (Yay! I'm no longer "terrified!"), and since most of us have had time to test drive the new v6 design for dA, I'm curious to know what you think about it. I'm still troubled that I
cannot upload zip files
for stock packs. Is anyone else having this issue?
Nonetheless, I like the new look and the new message center layout. I think it will be cool once the bugs get worked out. Although, this makes me sad: Just when the bugs seem to start getting worked out at dA, the administrators make a new version of the site with totally new bugginess. I understand why the site gets a new makeover each year, but I voted in the
community poll
thingy with "I kind of wish you had bug tested it more." What was your vote? ...Or didn't you vote?
Each time I update my journal I like to feature an artist that has used my stock in their art. This week's featured artist is...
:thumb66318977:

JamesRyman

JamesRyman
: James Ryman is a fantasy & sci fi illustrator in the UK. His
gallery
is stocked full of amazing works of art! From cover art for
Heavy Metal Magazine
to illustrations inside and out of publications by
Paizo Publishing
,
JamesRyman
' paintings are serious inspiration for anyone wishing to pursue a career in the world of art. I hope you make the time to check out his work... You won't be disappointed!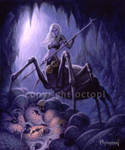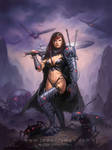 :thumb77732918: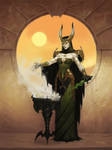 2007 Featured Artists ☆ 2006 Featured Artists
This Week's Theme: RUINED DREAMS
Here are some FREE goodies, which are offered by some very generous deviants for your use! Please be sure to follow each artist's TERMS OF USE before you take anything that isn't yours.
Free Avatars
Each of these icons is 50x50, under 15 kb, and free to use as your dA avatar within the artist's rules...
Journal Stamps
:thumb88469038:

:thumb58549183:

:thumb82933177:






:thumb76916711:
Contests & Projects
This is a list contests going on around deviantART, but I am NOT responsible for them. The following events are hosted by other people:
If you would like your event listed here, please send a note to me with 1) a link to your contest or project, and 2) the deadline by which entries must be received. Your contest must be for members of dA, not off-site.
Patrons
These Deviants' icons are a permanent feature in my main page journal entries in return for donating to my stock gallery! Contributions to my stock cause may be accepted via note.
QUOTE to PONDER :thumb60446172:
"Every man has his secret sorrows, which the world knows not; and oftentimes we call a man cold when he is only sad."
- Henry Wadsworth Longfellow (1807-1882)