GRAPHIC DESIGN
STOCK PACK PREVIEW CONTEST!

STOCKART by CATEGORY:

Please Read My Stockart Rules of Use!
(then click the categories below that you want)



Graphic Design Contest!!

Deadline: ENDED!


Wednesday, November 28, 2007
First Place: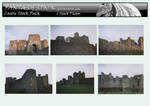 by Mickey-Mouse
Second Place: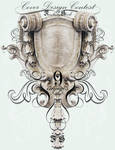 by resurgere
Third Place: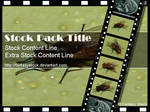 by poserfan
Stock Pack Design Needed! Below are some thumbnails to the stock packs that I provide:
The contest is simple: Design a stock pack cover (preview) that I can use with all my stock packs!
You may use any of my stock images from my gallery or scraps, but you don't have to. However, I would prefer if you didn't use someone else's stock because this is specifically for my gallery.

(No offense meant to any stockers that read this! I don't want people to see it and assume they can find your stock in my gallery.)
The design must have some space to show a few thumbnails for the images in each pack.
It's not necessary, but I'd like a "fantasy" theme if possible. If you can somehow work the dragon in my avatar into the design, you'll earn extra points! Here is the dragon that was used to create my avatar:
There must be room for me to add text, such as the title of the pack, and how many photos are in the set.
My favorite colors are all shades of gray... I like black and white and everything in between. You don't have to use this hint. I may choose a design with more colors if it's slick enough.
The winning design should be easy for me add my stock to the template. FYI: I use Ulead PhotoImpact, not Photoshop.
Your entries MUST be sent by note. Entries should be uploaded to deviantART. Your entries must be received by the end of the day on Wednesday, November 28, 2007.
You may create as many entries as you want.
This contest will be judged by myself because I hope to receive a design this way that I can use for a very long time. Therefore, I want to be able to judge for myself as to which entry suits my style best.
Contest entries will be displayed below in the order in which they are received.

Prizes!!

FIRST PLACE WINNER: Mickey-Mouse

deviantART subscription of 1 Year from me
deviantART subscription of 1 Year from MattsmaStock
A mug with the above dragon on it from markopolio-stock
2 exclusive stock packs from Gracies-Stock
A feature in my journal for a whole month
A journal feature from Gracies-Stock
A journal feature from slowly-falling-apart
A journal feature from Gracies-Drawings
A costume/prop loan (all postage paid) from Gracies-Stock if you're a stock photographer
This design will be used whenever I upload stock packs, most likely for a long time. You will be given a permanent credit/link on my main page journal entries for as long as the design is used.

</li>

HAVE FUN! Prizes Donated by the Following: THANKS EVERYBODY!

ENTRIES:
By poserfan


:thumb68044777:
By

StarJedi




:thumb65903692: :thumb66811956: :thumb67490711: :thumb68196852: :thumb68278325: :thumb68277933:
By Papillon-Blanc


:thumb63688797:
By

doubleadesign





By Freesong



By Mickey-Mouse


:thumb60695762:
By

Gild-a-Lily




:thumb59720574:
By AnnetDesigns



By catluvr2


:thumb58348896:
By

Dr-Murdock-Kawfi





By NightLordTW



By resurgere


Contest Quote: "Fantasy, abandoned by reason, produces impossible monsters; united with it, she is the mother of the arts and the origin of marvels."Francisco Goya (1746-1828)