A Daily Deviation (DD) is a one-day feature on
this page
. Each day that page is updated with a new batch of daily features. You can learn more about how a DD is chosen
here
. If you feel the need to complain about a DD, then you should do it
this way
, not in a public way that can hurt the featured artist's feelings.
That's not to say a DD shouldn't be subject to valid critiques, but deconstructive or hurtful criticism is never appreciated by anyone. It is the opposite of what any art community should stand for. It's painful that this part ever needs to be stated.
Fractal Resource Fridays!!
Does anyone
remember Vector Resource Fridays
? I was told that this was a good thing for the vector artists in this community, and I'd like to try something similar with
Fractal Resource Fridays
!
This means that each week on Friday, the Resource Volunteers and the Fractal Volunteer will give DDs to dA's
Fractal Resources artists!
I need suggestions for Fractal Resources because I'm
not
a fractal artist. Fractal Resource Fridays will survive on suggestions from the community. (YOU!)
I need some kind of reason to feature your suggestion. I need to add a kind of reason why I'm featuring a DD, and I don't know what to write. I admit that I need lots of help.
How long can we keep it up? I believe that the community best responds to DDs if the things we feature are exemplary. I hate to sound strict, but I mean, these fractal resource features should be exceptional and even educational. How long could we keep a steady stream of them each and every Friday?
Each month that we complete every Friday with Fractal Resource DDs, The-Aposhack will feature that month's Fractal Resource DDs from each Friday. Would anyone else want to support this project? (Comment below!)
I've discussed this with
SuicideBySafetyPin
,
shelldevil
and
Dan-Heffer
, and we think it should be left up to the community!!
Send us your Fractal Resources DD suggestions!
Here are some ways to have some fun, practice your skills, and maybe even win some prizes! Don't be shy... step right up!
Really,
PLEASE TELL ME
about your resources-related events and contests!!
Were You Expecting Features?
Good! Then you won't be disappointed! Please

any resources before using them, and follow the provider's terms of use.
Fractal Resources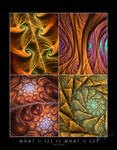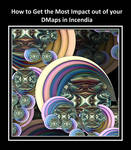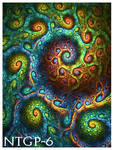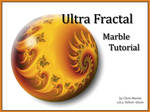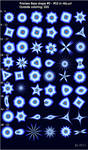 :thumb215093522: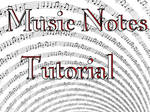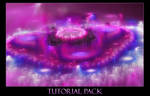 Follow dAResourceNews on Twitter

Groups:




A Friend of Mine Dancing