It's
Vector Week
at deviantART, which seems like an awesome time to visit one of dA's busiest vector resource groups:
AI-Resources
!
"AI" is Adobe Illustrator, an application used to create dazzling vector artwork, and this group is all about helping vector artists find and share the resources they need to create their work. Here you can find vector brushes, tutorials, patterns, and other downloadable files to make the most of your AI experience.
What is vector art? I think
Nironan12
's stamp sums it up well for novices:
:thumb158611749:
"Vector graphics versus raster graphics; two very different things. Vector graphics [are] made up of modifiable lines and shapes, whilst raster graphics [are] made up of small squares. Vector graphics can be infinity scaled and retain all clarity, but raster graphics will just look like [they're] made up of even bigger squares."
AI-Resources
has a well-managed
gallery
with some wonderfully useful vector resources to select. Deviants, you may use these resources to improve your skills and produce high quality vector artwork.
Please

and follow the artist's rules before using any of these resources.

Group Founder:
ChewedKandi
Group Description:
A group dedicated to hunting out resources on deviantArt which are to do with our favourite vector application: Adobe Illustrator.
Group Founder's AI Resources:AI Resources from the Group Gallery:Art Created With AI Resources:Other Groups That Love Vectors:
Adobe-Illustrator - For submitting art made only in Adobe Illustrator. CorelDRAW-Vectorists - Exclusively for Vector Artists who use CorelDRAW. Free-vector-graphics - To feature the best free vectors from users all over deviantART and to promote their work. Pen-Tool-Masters - Making that pen tool your bitch. vector-artists - Providing many fun projects and resources to create a strong community for vector and vexel artists to unite. vector-land - To all lovers of vector art... VectorArtists - For all vector artists and vector fans. VectorINK - To gather and expose vector artwork from around the globe and to inspire fellow artists. Vectors-Unite - Featuring artists everyday, and promoting vector artists as much as possible. vexelove - The place for all vector and vexel artists and lovers!
Unrelated Vector Resources: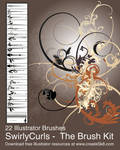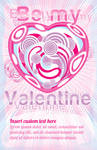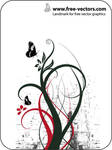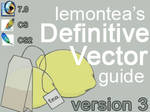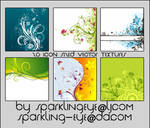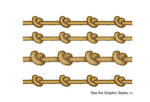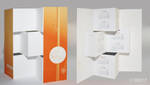 (Not found at AI-Resources as of 01-20-2011.)
:thumb75595647:

:thumb171240511:
Vector Resources Gallery

Resources Forum