I featured several artists in my main page journal entries that have used my stock during the year 2007. Once again, it's time to clean up my journal and put some of these images together in one, final feature.
Each journal entry this year included a quote by a famous artist to help inspire those that read them. Please note that the quotes don't necessarily reflect upon the art by which they appear.
Some of these features include more than one piece of art. These are various contest winners. They may or may not have used my stock, but they're still fabulous!
Please keep in mind that this list took me the entire
year
to compile. It wasn't easy because it pained me to have leave anyone out.
EVERYONE that used my stock is featured in my favorites and my wishlist, which will always be reserved for those that use my stock!
All of these artists are great! If you've got time, please check them out.

FEATURED in 2007:

maelinn

(Featured Janurary 1 - 31)
"Painting is poetry that is seen rather than felt, and poetry is painting that is felt rather than seen." - Leonardo da Vinci (1452-1519)



:thumb46130753:
bitchinblack

1st Place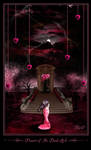 Smudgeproof

2nd Place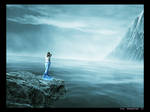 Wirage

3rd Place
(Featured February 1 - 28)
From my
Love & Heartache Valentine Contest
with
Gracies-Stock
.
"The trouble with flowers is that invariably, when I'm ready to photograph them, they are not in season." - Anne Geddes (1956-????)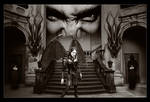 hellbanger

(Featured March 1 - 7)
"Morality, like art, means drawing a line someplace." - Oscar Wilde (1854-1900)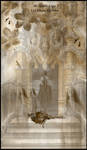 emilieleger

(Featured March 9 - 15)
"What I give form to in daylight is only one per cent of what I have seen in darkness." - M. C. Escher (1898-1972)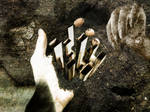 NightLordTW

(Featured March 16 - 22)
"There's a fine line between genius & insanity. I have erased this line." - Oscar Levant (1906-1972)



:thumb51120155:
keelerleah

(Featured March 23 - 29)
"The time I burned my guitar it was like a sacrifice. You sacrifice the things you love. I love my guitar." - Jimi Hendrix (1942-1970)



NeoStockz

(Last year's contest winner.)
(Featured March 29 - April 2)
"The most beautiful thing we can experience is the mysterious." - Albert Einstein (1879-1955)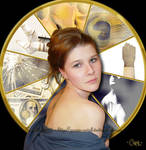 Queen-Uriel

1st Place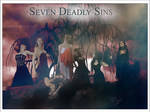 maemaeee

2nd Place

quacklingsavatars

3rd Place
(Featured April 6-30)
From my
7 Sins Contest
"Art, like morality, consists of drawing the line somewhere." - G. K. Chesterton (1874-1936)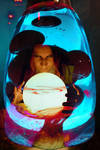 slimfadey

(Featured May 1 - 7)
"Sometimes I've believed as many as six impossible things before breakfast." - Lewis Carroll (1832-1898)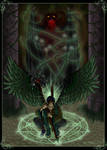 hissylizard

(Featured May 7 - 14)
"Art is a kind of illness." - Giacomo Puccini (1858-1924)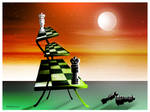 altergromit

(Featured May 15 - 31)
"What I dream of is an art of balance." - Henri Matisse (1869-1954)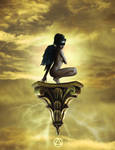 sjeo
(Featured May 29 - June 5)
"Success usually comes to those who are too busy to be looking for it." - Henry David Thoreau (1817-1862)



Funerium

(Featured June 4 - 11)
"Great art picks up where nature ends." - Marc Chagall (1887-1985)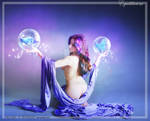 theKhaos

(Featured June 11 - 17)
"Computers are to design as microwaves are to cooking." - Milton Glaser (1929-????)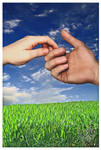 psivamp

(Featured June 18 - 24)
"I believe that if it were left to artists to choose their own labels, most would choose none." - Ben Shahn (1898-1969)



Dragon-Kiss

(Featured June 25 - July 1)
"If you really want to hurt your parents and you don't have nerve enough to be homosexual, the least you can do is go into the arts." - Kurt Vonnegut, Jr. (1922-2007)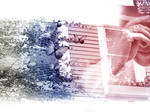 oibyrd

(Featured July 2 - 16)
"You don't take a photograph, you make it." - Ansel Adams (1902-1984)



:thumb58994438:
ScorpionDeathlock

(Featured July 16 - 22)
"Most people go through life dreading they'll have a traumatic experience. Freaks were born with their trauma. They've already passed their test in life. They're aristocrats." - Diane Arbus (1923-1971)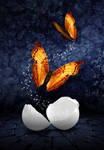 amiens

(Featured July 30 - August 6)
"The essence of drawing is the line exploring space." - Andy Goldsworthy (1956-????)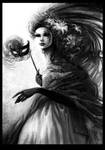 Zzanthia

1st Place
(Not Available)
antosenpai

2nd Place
suerdas

3rd Place
From
votrereine
's
contest
.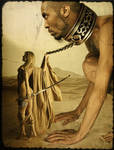 NuclearSeasons

(Featured August 7 - 31)
"If I didn't have my camera to remind me constantly, I am here to do this, I would eventually have slipped away, I think. I would have forgotten my reason to exist." - Annie Leibovitz (1949-????)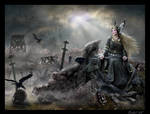 Iribel

(Featured September 4 - October 5)
"As a well-spent day brings happy sleep, so a life well spent brings happy death." - Leonardo da Vinci (1452-1519)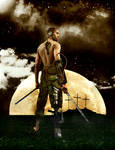 armawolf

(Featured October 5 - 15)
"Art is much less important than life, but what a poor life without it." - Robert Motherwell (1915-1991)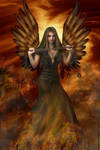 elisafox

(Featured October 16 - November 8)
"The best safety lies in fear." - William Shakespeare (1564-1616)



:thumb66710499:
RhysGriffiths

(Featured November 8 - 28)
"One day it will have to be officially admitted that what we have christened reality is an even greater illusion than the world of dreams." - Salvador Dali (1904-1989)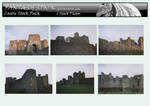 Mickey-Mouse

1st Place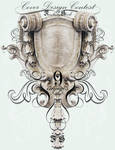 resurgere

2nd Place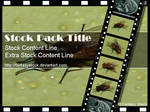 poserfan

3rd Place
From My
Graphic Design Contest
.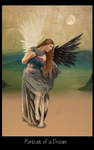 Helen-Baq

(Featured November 29 - December 31)
"All children are artists. The problem is how to remain an artist once he grows up." - Pablo Picasso (1881-1973)

Thank you to everyone that has used my stock to make art out of my humble attempts at photography. Please continue creating your beautiful artworks, and - as always - have fun!!

HAPPY NEW YEAR!!

HERE'S TO A MAGICAL & INSPIRING 2008!!

2006 FEATURED ARTISTS