Hiya Darlings,
Today we're doing a feature of the art in our galleries that are prime examples of what each folder has been designed for. I'm hoping that by doing this visual feature it might help prevent submissions to the wrong folders in the future. I'd also like to let you know that this group does double check your stock credit links on your photomanipulations. All submissions absolutely
must
have their stocks properly credited
before
it can be accepted into the group. Here are a few resources for you if you have any questions as to how to credit your stock providers and why you should:
:thumb239861946:

How and Why You Should Credit Your Stock ProvidersHiya Darlings,
Today I am going to tackle a subject that all photo manipulation artists should pay attention to. (Yes, this means you!) It is my hope that this article will save you the headache and trouble of getting a submission declined, having to delete your work, or worse; be sued by someone because of it.
Why Properly Crediting Stock Is Important
All artists know that the secret to a great manip is finding stock that is just right for the theme you are trying to convey. On

there are literally thousands of fantastic high quality images that are absolutely free. Some of these images are even created by and featuring professional models and photographers.  You could pay a lot of money for the rights to use the type of stock resources in your art that are found here free of charge. This is part of why  

is unique and an amazing place for artists to frequent.  
You'll find that a lot of art groups, including :iconmani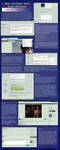 Now , on to the feature!

Featured
This folder is reserved for the art that just knocks our socks off and we hope it will you too!

Animals: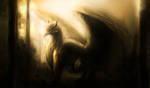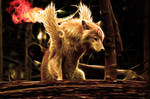 Angels – Light and Dark: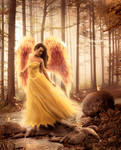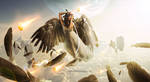 Anthro Characters: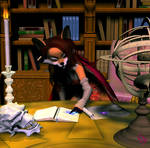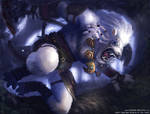 Celestial Views: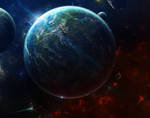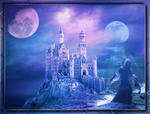 Conceptual Fantasy: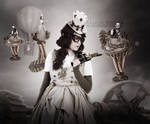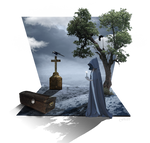 Dragons: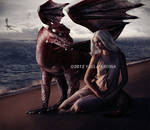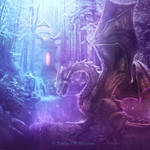 Fantasy Stock Photos: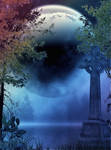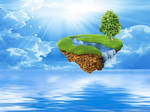 Fairies and Fae: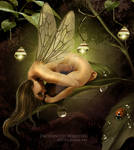 Funny Fantasy: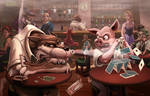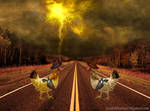 Ghosts and Supernatural:
:thumb206159825:

Gods and Goddesses: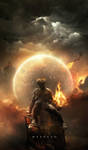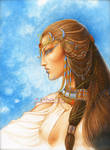 Known Fairytales and Legends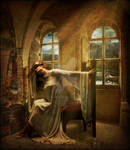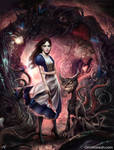 Literature:
:thumb302237890:
RemnantWashed up a remnant,
a relic of abandoned epochs,
she inhales her first breath in an aeon.
Air thick with soot,
pungent with poison,
sinuous hands fly to her throat
as she sputters a curse
in a language long forgotten.
Beneath the slick surface of her murky realm
lost, she wandered on,
searched through centuries for a land
half-remembered in dreams.
Time and toxins took their toll
and when she arose from the depths
her scales shone bright with mercury,
glinting silver in the moonlight.
With trembling fingers
she combs starlight from her tresses,
brushes moonbeams from her curves,
counting lesions to her body,
carved by knowledge, knives
or nothing. She no longer knows.
She shivers in the shadow of
impossible structures,
their quivering reflections rippling
across the magic mirror
from which she surfaced.
In the dark their glass eyes gleam,
a thousand starry-eyed monstrosities,
rake their gaze across her form.
She clings to the shoreline,
jagged rocks and filthy sand.
Anothe

Magical Landscapes: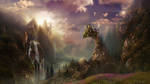 :thumb302841374:

Mortals and Heroes: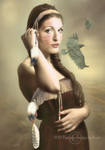 :thumb298321069:

Mermaids and Aquatic Fantasies: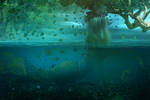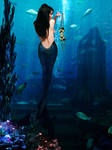 Vampires and Werewolves: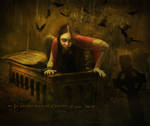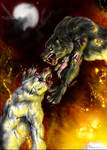 Villains and Darkness: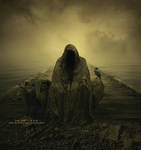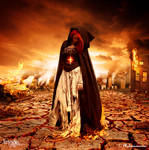 Risqué Fantasies: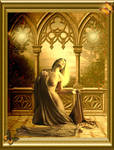 :thumb292375336:

Witches, Wizards, and Magic: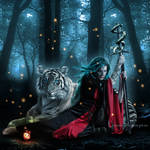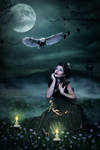 Fractal, Abstract, and Misc. Art:
:thumb302863576: