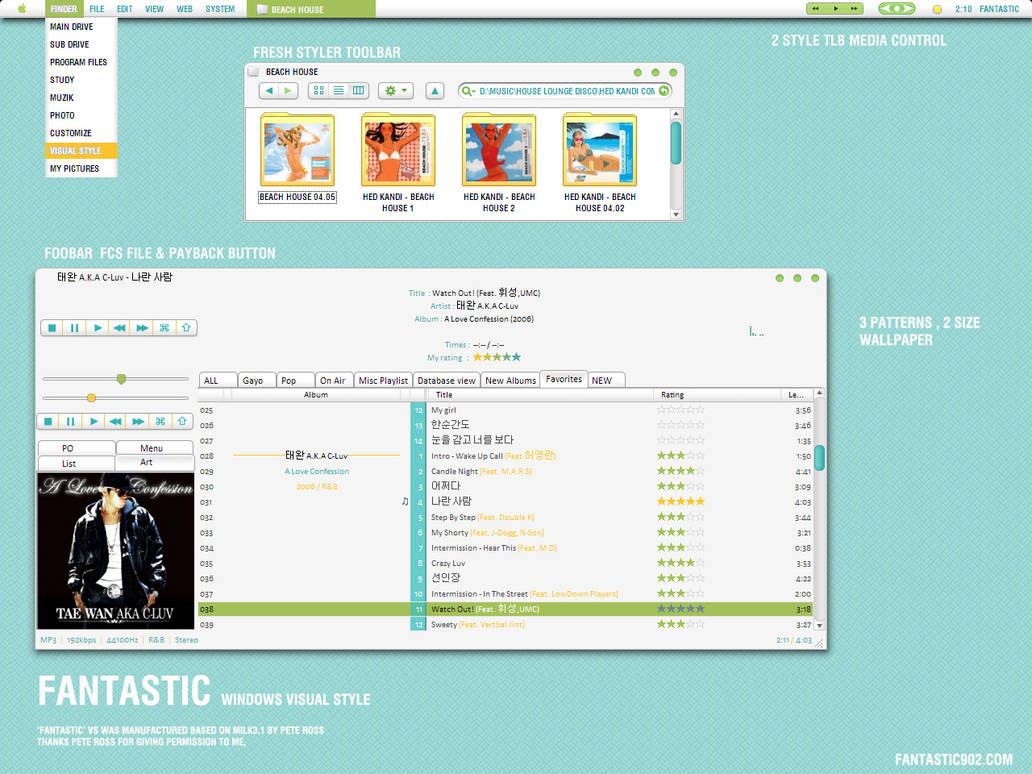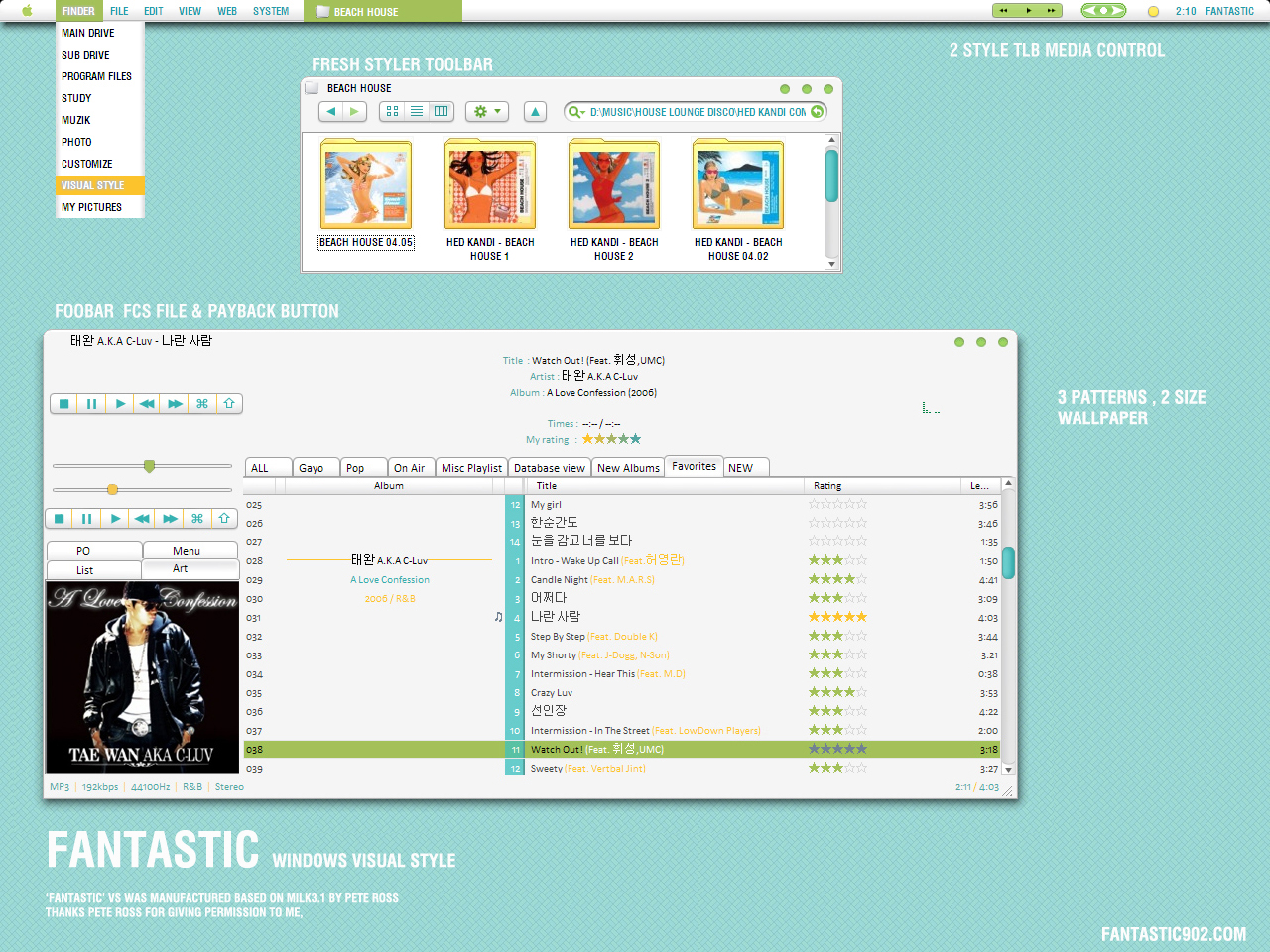 Watch
Permission
Pete Ross
[link]
Max Rudberg
[link]
Special thank you for giving permission to me
*22th,April - Included foobar button
(It is mistake in upload,sorry)
feat.
very thanks ~!
wallpaper and foobar fcs by
hibar
-
dA
-
Blog
tlb media control
by
u2bonokim
-
dA
by
ggumi
-
Blog
Different font style by
tomoko26
-
Blog
-
dA
fun~!
Addition :
u2bonokim
made fantastic Firefox skin !! thanks ~!!
[Link]
Jaziel
made fantastic OB skin !! thanks a lot~!
[Link]
sakuro4ka
made fantastic opera skin,vlc skin.foobar pack !thanks

[Link]
VInci1618
made fantastic for finder looca ~ ! very thanks~
[Limk]
--Notice--
1. the font that is used for screenshot is swiss 721 font. However, it isn't free to use. Thus, I won't take any requests of using the font.
2. This is something that I was worried about When I was releasing Fantastic vs.
I have told you before but I am the one who has the total right of this version.
I had the idea of this versiong and i used the base as milk3.1, so i had the permission of maker of milk3.1.
The problem was that i wasn't thinking of releasing this version; thus, i was just using it by myself without
releasing it.
However, someone called Ultraman saw my screenshot and i accepted a request that permitting port Mac osx theme.
Then, Ultraman released the theme that he used based on my fantastic version themed on the Mac osx and more Non-Korean
people started to see this fantastic theme. In addition, Ultraman put my blog address and DA gallery address
as the original right. And Many people requested to release windows visual style and I worked hard cuz I am not good with
English and i earned the permission of the basetheme and this one was released.
I think though Ultraman displayed that I am the one with the right and the maker, many people wouldn't know.