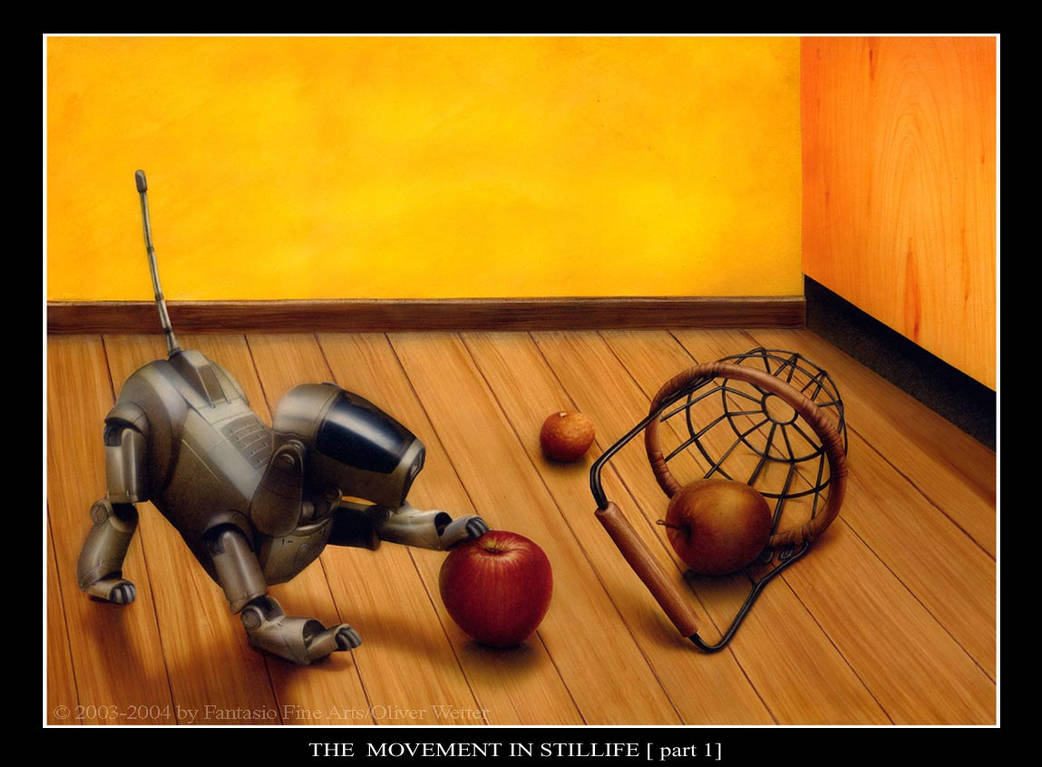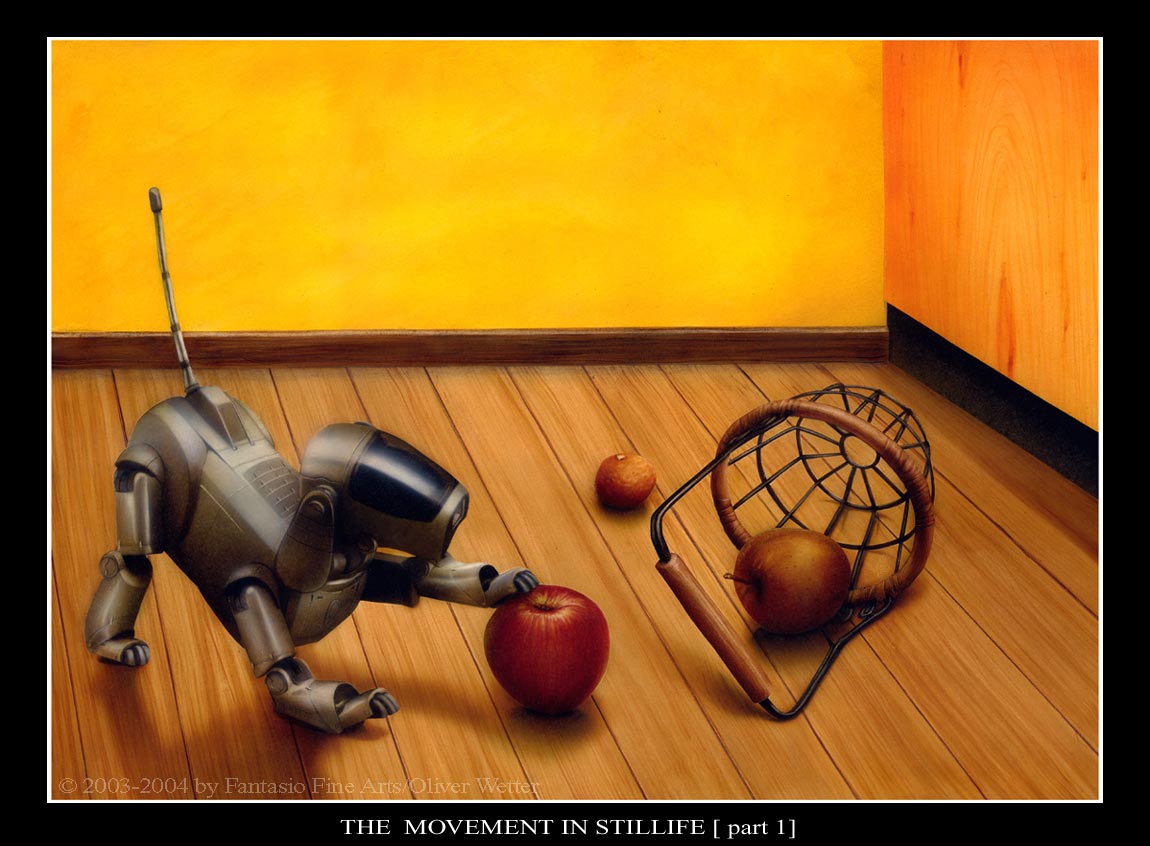 Watch
▷ Buy me a Coffee ▷ Patreon ▷ Instagram ▷ ArtStation ▷ Gumroad ▷ Storenvy (Shop)
thankies to all who have kindly commented on the one before,
with that issue,
RASTER!
has released our 29th-chapter, with that chapter, i´ve decided to released also the first three pieces of the "movement in stillife"-series.
check it out!
the main concept in those works is to bring life into a "stillife", in the most cases, by using the viewer to get an idea of a story, from which this images can tell...
thats meant with"movement"
also there are all in all 12 artworks, 3 blue,3 yellow and 3 red ones plus 1 orange, 1 violett and 1 green piece to complete the primary and secondary color-palette.
this is done as a acrylic painting with physical airbrush, the orig. size is 70X50cm.
Here
you´ll find a close-up of the painting.
the whole 12 artworks can be seen at an Exhibition in Brühl /Germany,
starting on april the 24th;
further infos(in german): www.kunstmobil.de
■ Copyright notice and disclaimer:
- Created by Oliver Wetter / Ars Fantasio.
- You are welcome to share my work or repost it, but please don't claim or sell it as your own.